Five Things to Do in Georgioupoli at the Apex of Almiros
Eucalyptus-fragrant Georgioupoli lies at the apex of the bay of Almiros – a beautiful natural setting for the perfect Cretan holiday.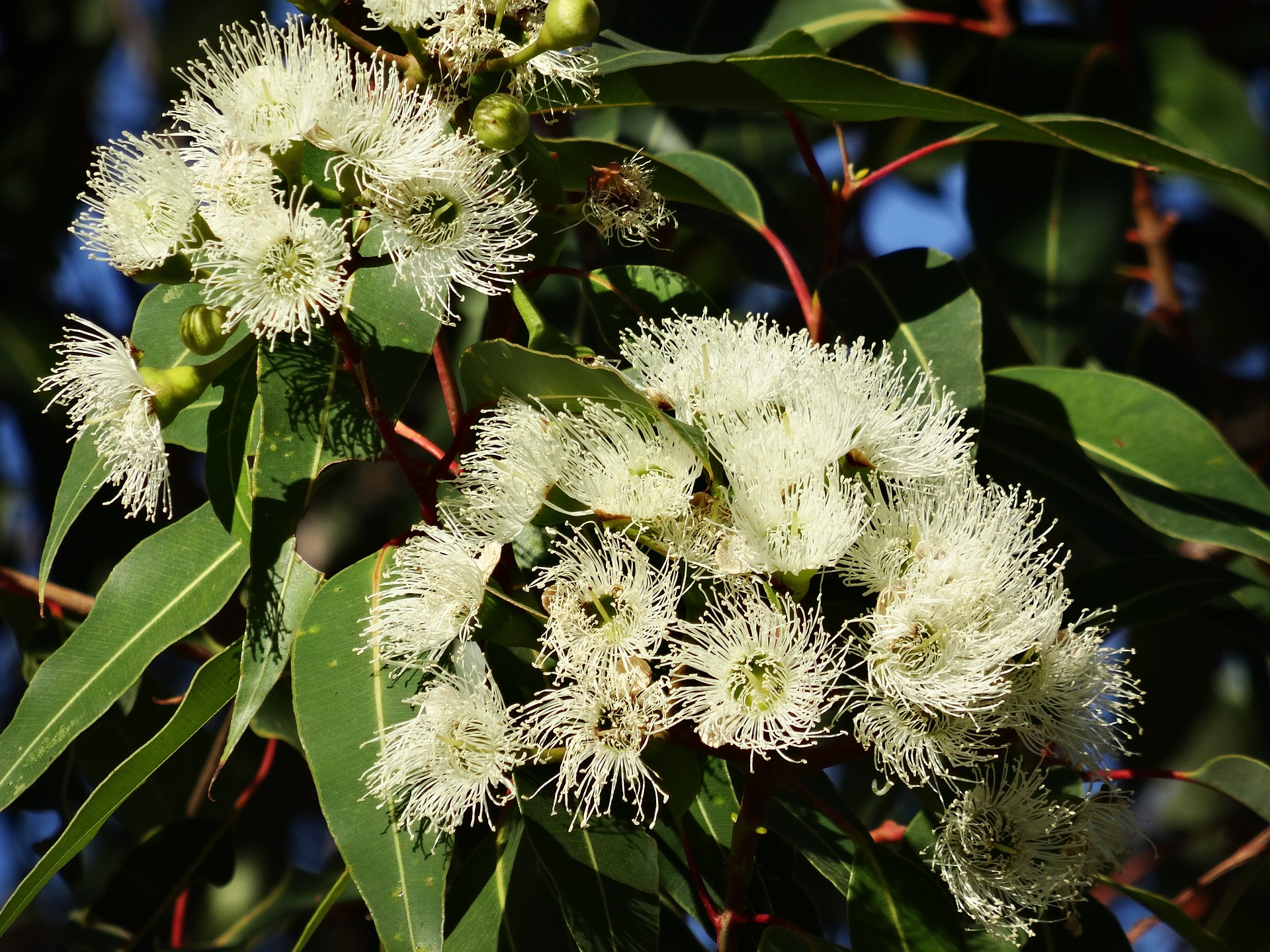 Georgioupoli is a small beachside destination, lively and busy in the warm months, and a paradise for sun-seekers. Here you'll find our hotels and resorts: Mythos Palace Resort & Spa, Anemos Luxury Grand Resort, and Eliros Mare, which offer exceptional accommodation, authentic Cretan hospitality, dining, and entertainment for all ages. Our resorts offer many activities to keep you busy and entertained, but you can also explore Georgioupoli. Here are five things to do when you visit this beautiful Cretan village:
Stroll under the eucalyptus trees
A stroll in the shade of the eucalyptus trees on the old road from Vrisses at the entrance of Georgioupoli can be a lovely pastime. Think of it as aromatherapy – an unconventional spa experience, where nature is the therapist and you don't have to pay a dime to get pampered.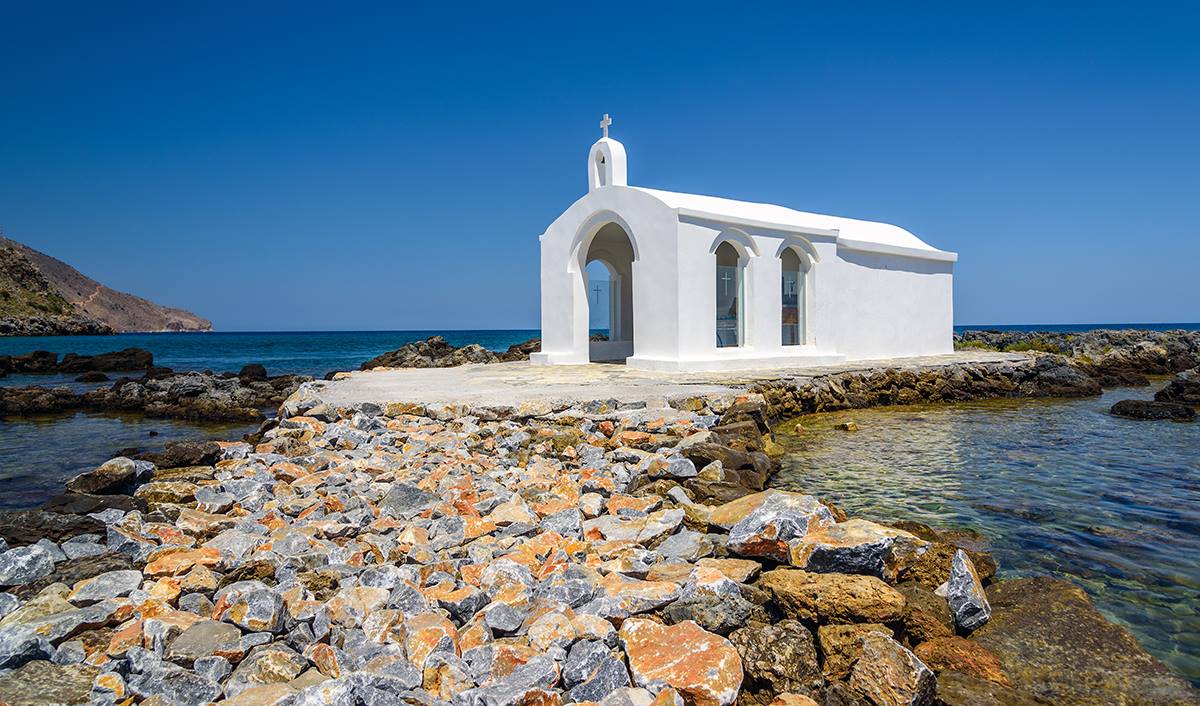 Chapel of Agios Nikolaos
Lazy days on the beach
Paralia Georgioupolis is a long, sandy beach, that stretches more than 9 km from Agios Nikolaos to Episkopi and Petres. Visit the beautiful chapel, see where the Almiros meets the Sea of Crete, swim, sunbathe, and play.
See the harbor and the bay
The small harbor of Georgioupolis is scenic and idyllic. You'll see the usual fishermen's boats, but also small luxury yachts from time to time. The estuary of the Almyros river is at the harbor too, flanked by the beaches of the village: the main beach and Kalyvaki. The bay is home to a variety of birds and turtles interesting to observe if you are a nature lover.
Go people-watching in the main square
The main square of Georgioupoli is one of the most beautiful you can find in the tourist villages of Crete. Go people watching, or simply sit in the shade of the eucalyptus trees sipping coffee at one of the taverns here. This is a great way to experience Georgioupoli like a local. The place is delightful in the morning – stop by on your way to the beach.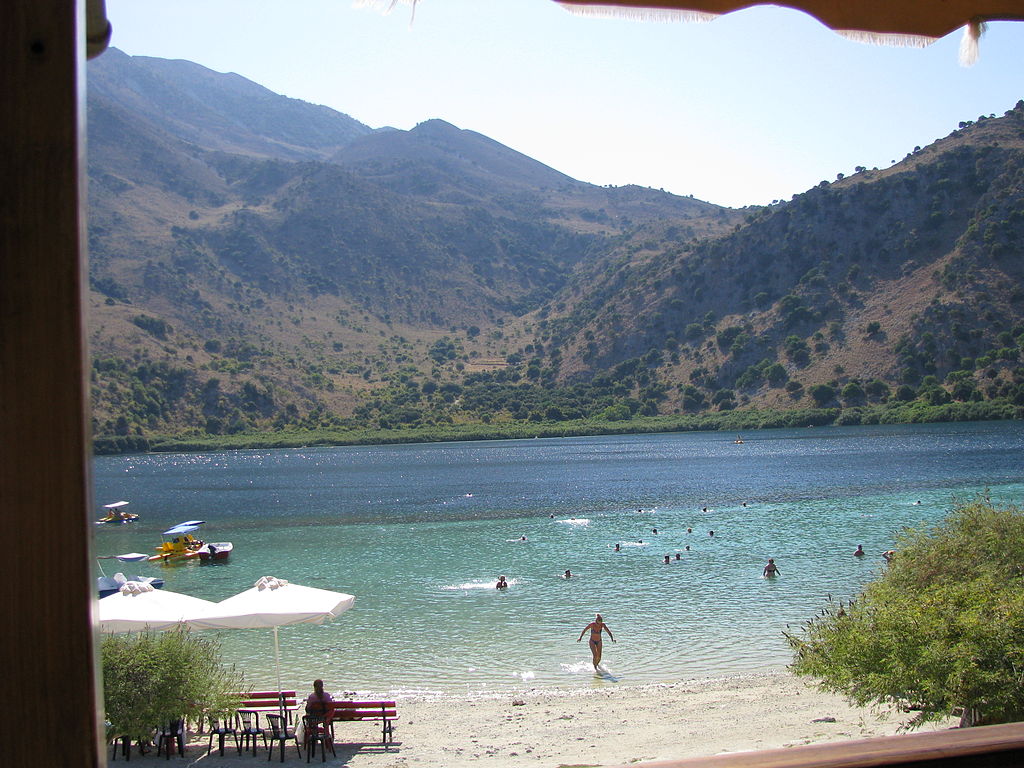 Kournas, the only natural freshwater lake on the island.
Adventure in the countryside
The countryside of Georgioupoli is ideal for hikers and cyclists. You can hike to Lake Kourna, or book a horseback riding tour to explore the area from the saddle.