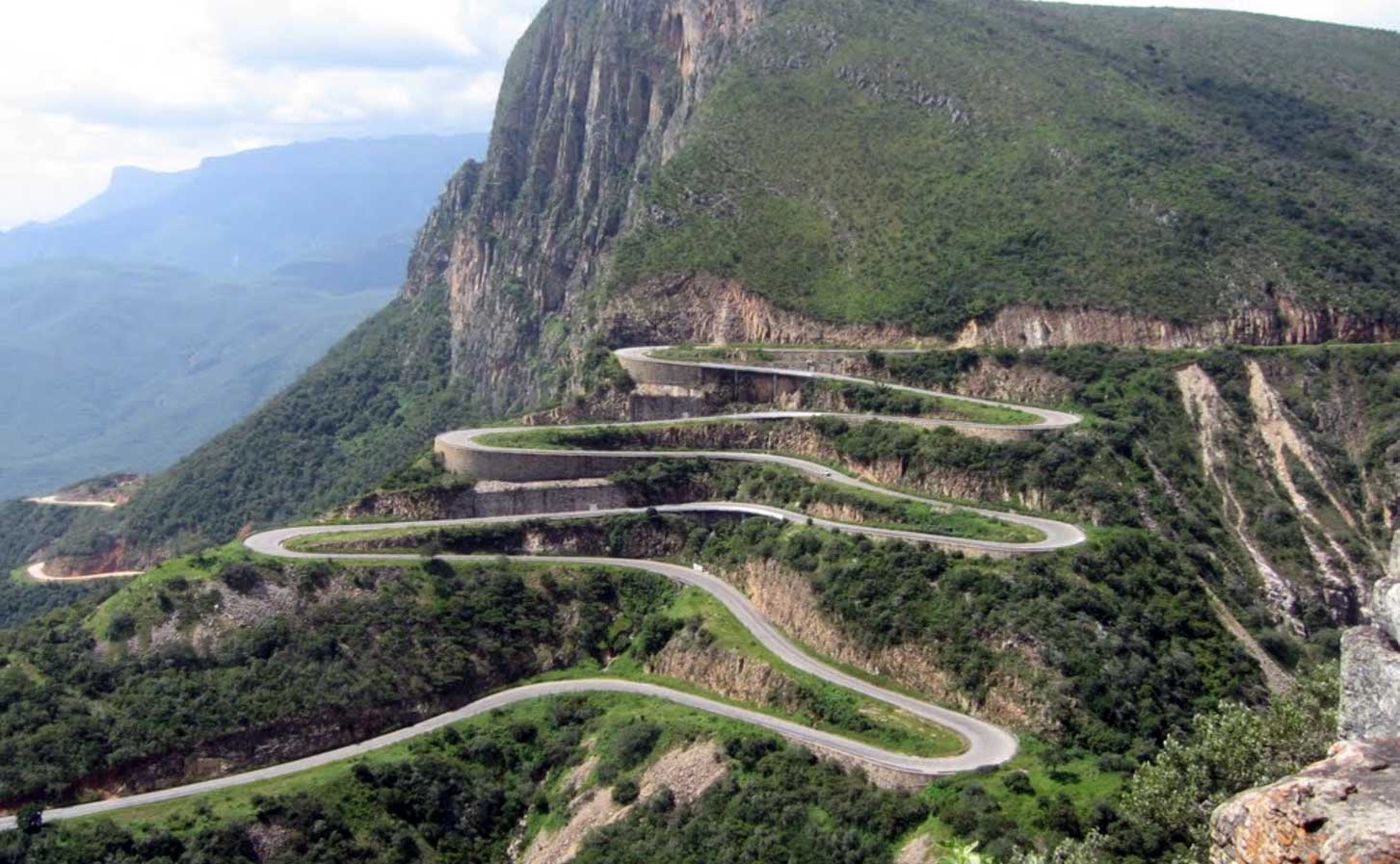 Two Blood-curdling Reasons to Visit Kallikratis
Georgioupoli can be a great base camp to discover Crete's famous Sfakia region, which offers a wealth of attractions for travelers of all ages. Off the beaten path and quintessentially Cretan, Kallikratis is one of those destinations you simply must see if you want to experience the island like a local.
The most hairpinned road of Greece.
Kallikratis attracts adrenaline junkies. A drive here will surely make your blood curl. It famously boasts the most hairpinned road in Greece and one of the world's most dangerous: many drivers call the zig-zag ride between Kapsodasos and Kalikratis "Kallikratis hell." The description of the road is not particularly encouraging, so drive safely:
The road between Kallikratis and Kapsodasos is a sharply winding and precipitous ascent in a steep and narrow zig-zag road in southwest Crete, Greece. The road includes a famous section (2.1km) with 7 hairpin turns and pretty steep (8.95%). This curvy mountainous road which rarely permits speeds over 30km/h is 11km long and the expected time to drive the whole route is around 24 minutes, with 27 hairpin turns that will take you from the sea level to 800 meters high.
A village with a checkered past
The history of Kallikratis can inspire terrifying horror movies. The village is named to honor Manoussos Kallikratis who led 1500 Cretan volunteers in a campaign to defend Constantinople in 1453. And the locals continued to fight for freedom ever since. The people here are known for their bravery, endurance, and spirit of sacrifice. The village was destroyed during Daskalogiannis' revolt against the Ottoman Empire but the blood spilling didn't stop here. During the revolt of 1821, a rebuilt Kallikratis was burned down while many of the villagers fought the Turks near Rethymno. And during the Nazi occupation of Crete, Bruno Bräuer ordered the destruction of Kallikratis and burned alive 12 women in Kali Sykia. Soon after this event, Wehrmacht forces surrounded Kallikratis and executed 30 civilians. A monument in the village commemorated these executions.
Monument and names of victims of the 1943 executions carried out by Nazi collaborationists in Kallikratis, Crete. (Image Lourakis – CC BY-SA 4.0 – via Wikipedia)
It's not all blood and gore
As terrifying as the drive to Kallikratis may be, it's well worth to visit this desolated Cretan village. You can even hike here, as Kallikratis lies on the E4 walking route. On your way, you will witness amazing mountain views and panoramas of the Libyan Sea. The Kallikratis Gorge is one of the most beautiful gorges of Crete and offers a genuine experience for serious hikers, as it is not popular with tourists.