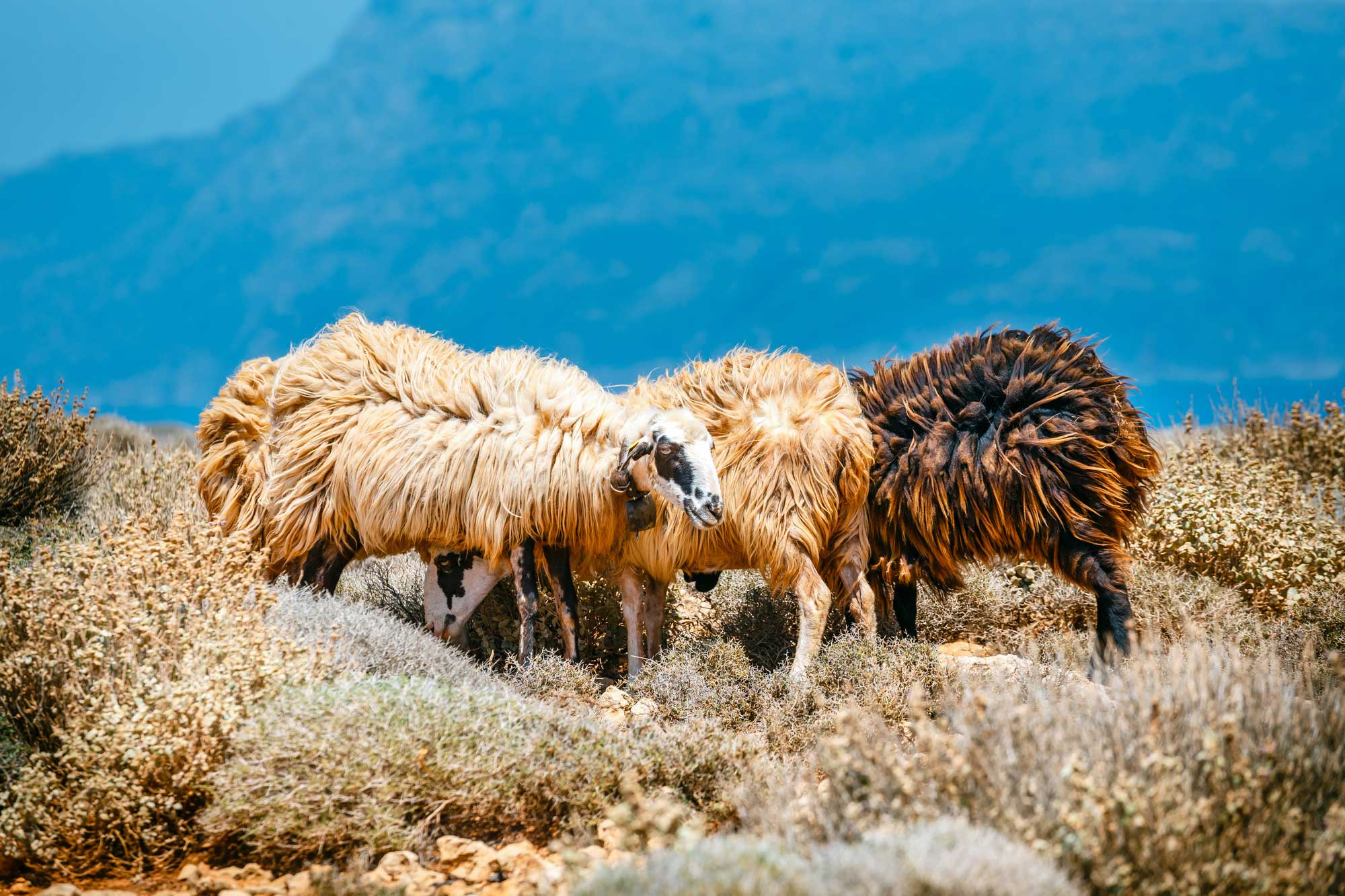 Saint George in Asi Gonia
Exploring Asi Gonia's Traditions
Asi Gonia can be reached in less than 30 minutes from Georgioupoli. The nostalgic Cretan village still preserves the ancient traditions that shaped its heart.
Asi Gonia is where you will witness one of the most spectacular traditions on the island: the blessing of the sheep on April 23rd, the day of Saint George.
With only about 800 inhabitants, the village is rather small, although not the smallest on the island. As the main occupation here is herding, many of the locals are shepherds and the main "pets" populating the streets of the hamlet are, naturally, sheep. But on April 23rd, the flocks gather in the courtyard of the church of St. George Galatas (St. George the Milkman), to receive their annual blessing from the local Orthodox priest. The religious ceremony may not be spectacular, but it bears deep meaning for the shepherds as much as it does for the locals who celebrate through the day with all kinds of rituals, some pagan, others just made to entertain.
The shepherds milk the animals in front of the crowds who gather to witness the event, then children taste the sweet, white liquid straight from the bucket. No one cares for pasteurization here. Ask any of the participants and they will tell you that "fresh is healthy, fresh tastes better, and fresh will not make you sick."
The village milkmaids dressed in traditional costumes are quite a sight. They carry bottles filled with the fresh milk of the day and invite the passersby to sip and to buy. You can see many pictures from this archaic event on the Crete Post here, or just drive by on April 23rd. Start early in the morning for a chance to visit the neighboring village, Argyroupoli first.
Argyroupoli, the site of the ancient city of Lappa, has its own fascinating cultural traditions too. But this, another time. For now, save the date: April 23rd is the blessing of the sheep in Asi Gonia every year. And it's spectacular.