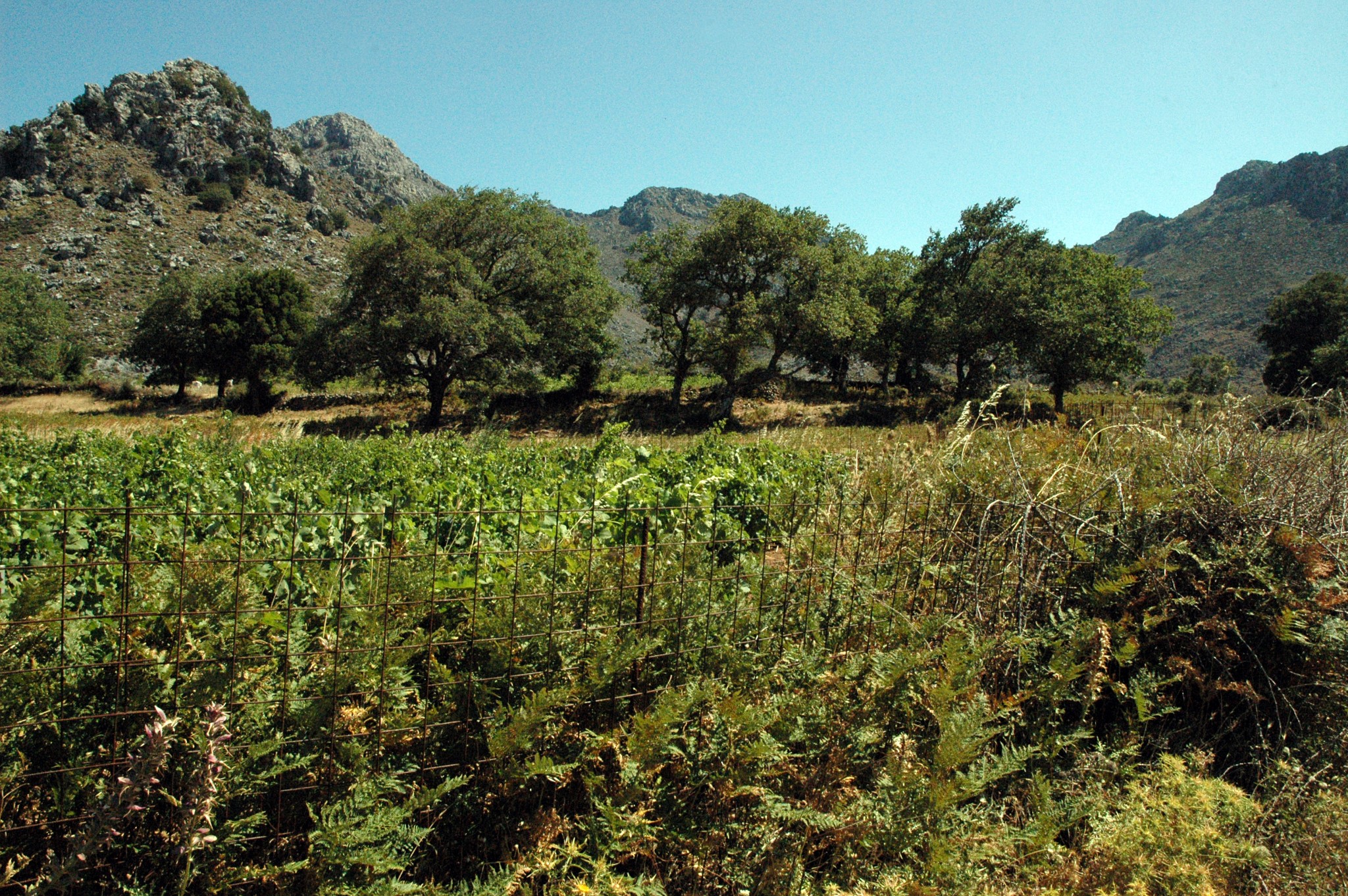 Oropédio Kallikratis: the Cretan Gem Few Tourists Talk About
Exploring Oropédio Kallikratis in Crete
Oropédio Kallikratis is one of those areas travel publications do not mention, as there is not enough information to present them in shining colors, although tourists somehow manage to find their way here even without help from guides, online or printed media.
There's nothing quite exciting about Oropédio Kallikratis if you are looking for landmarks and monuments, but the landscape is worthy of a thousand pictures. As you hike around, you will discover pure nature – and in this case, "unspoiled" is not a cliche, but the only definition that fits the environment – as well as the village of Kallikratis, and the Kallikratiano gorge.
Please keep in mind that the hike here is wild despite its ease. Time stood still and there are no modern conveniences. This is a place for people who enjoy adventure, with partially destroyed paths and other challenges. But you will enjoy the pristine landscapes, wildlife, and serenity. You cannot get lost if you follow the obvious paths, but do wear appropriate clothing and bring food and water along.
Because it is off the beaten tourist path, this area is charming and authentic even at the peak of the season. The ride here is adventurous if you are not familiar with the territory. Be advised that there are 25 tight hairpin turns, and wildlife and domestic animal encounters are customary, so slow down and don't drive at night.
But dare to adventure here, because once you reach the highest point, splendid views of the Frangokastello plain and the Libyan Sea unfold between your eyes in dreamy landscapes worthy of Hollywood blockbusters.
The area is noted for its natural habitats critical for conservation both for flora and fauna. There are oak forests, ravines, and caves (some rarely marked on tourist maps), with particular geomorphological composition, including gorges, potholes, plateaus, and other forms of relief.
Attractions in this area include – not necessarily in this order – the Monastery Panagia Antiphonetria located in the village of Miriokefala, the Asfendou Gorge, and the Asi Gonia mountain village, another significant destination in Apokoronas, after Georgioupoli.