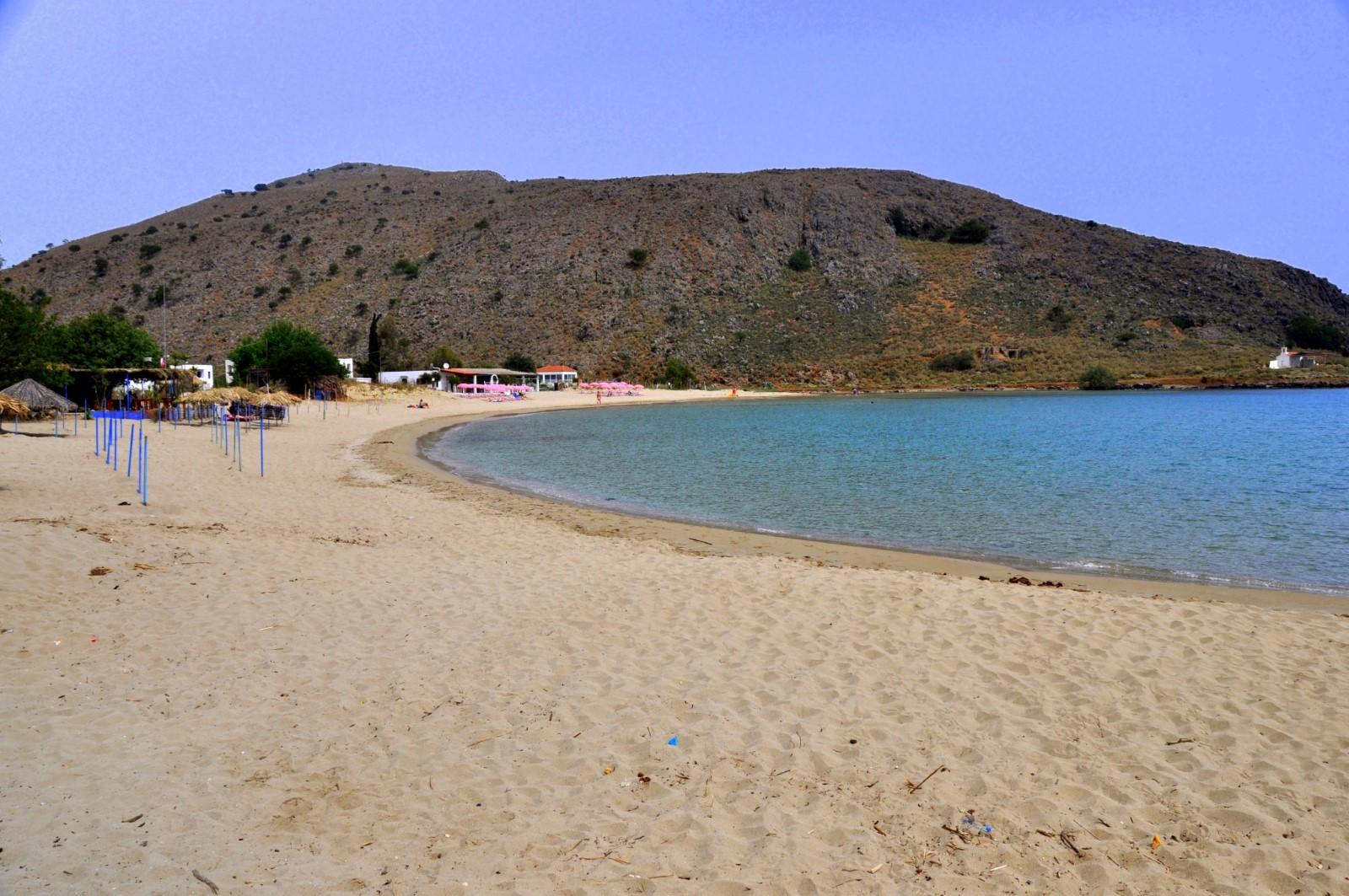 The amazing beach of Kalivaki in Georgioupolis
As you already know, Georgioupolis is a magnificent seaside resort in the middle of Chania and Rethymnon. More specifically, it is 38km east of Chania and 21 km west of Rethymnon. It is a really wonderful and quiet town with rivers, springs and a verdant valley. It is ideal for families with kids of all ages because of the sandy beach with the shallow waters.
If you stay in one of our hotels and you want to explore the nearby beaches, then we suggest visiting the Kalivaki Beach. It is located in the west side of the Georgioupolis port, near the exit of Almyros, the famous river of the area that has plenty of water all year round. This is a rare phenomenon for Crete, since it is known for its long drought periods.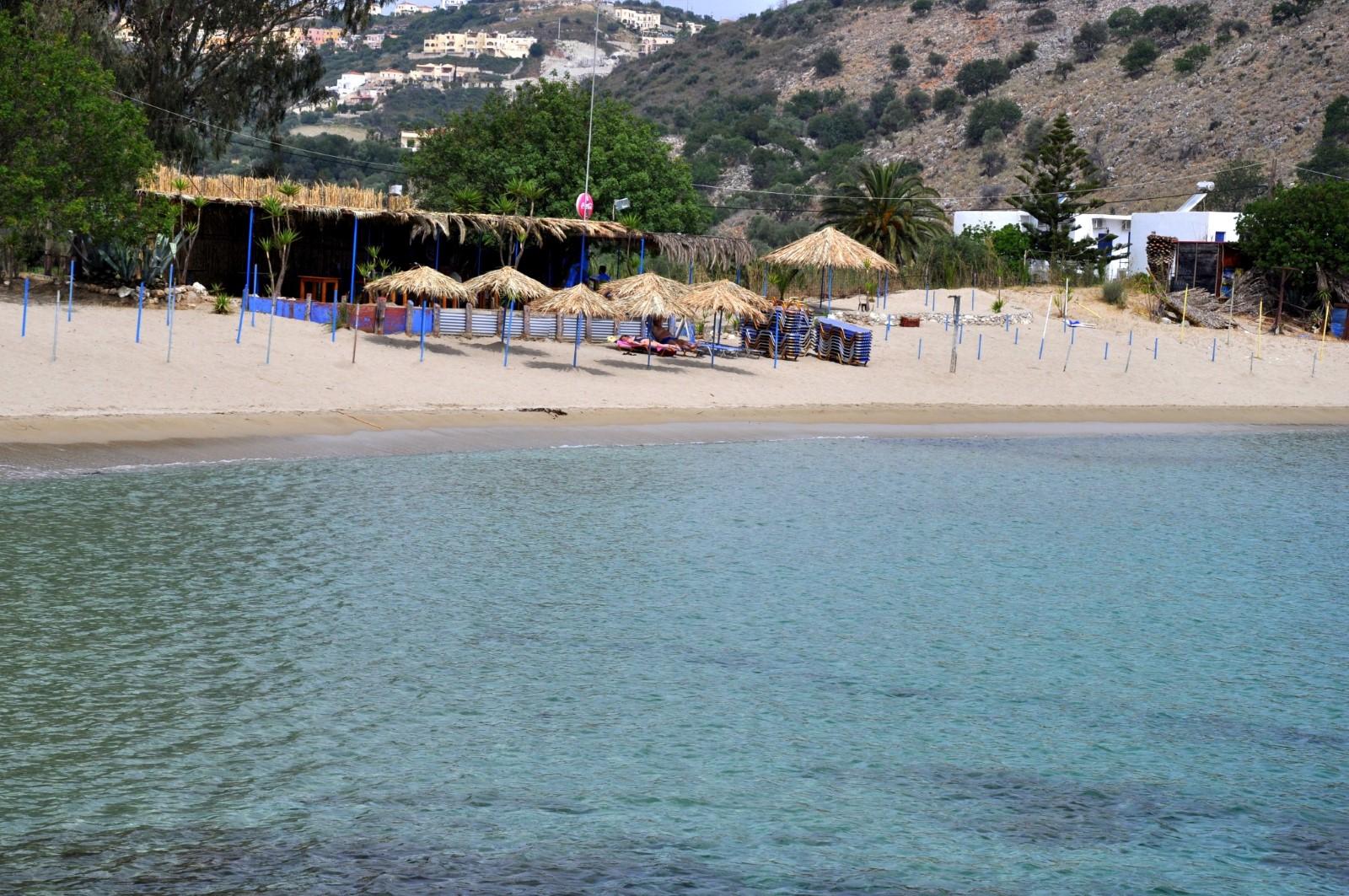 As you can see from the images, this beach is really calm and ideal for those who travel with children because the strong winds that usually blow in the area do not affect this beach. However, because of the rivers that are in the area, this beautiful beach is usually very cold, especially during the first months of Spring.
Kalivaki beach is very well organized, it offers umbrellas, facilities for water sports and many nearby restaurants. Although it offers all these nearby facilities, Kalivaki is a small beach and quite different than the other nearby beaches like the one in Georgioupolis.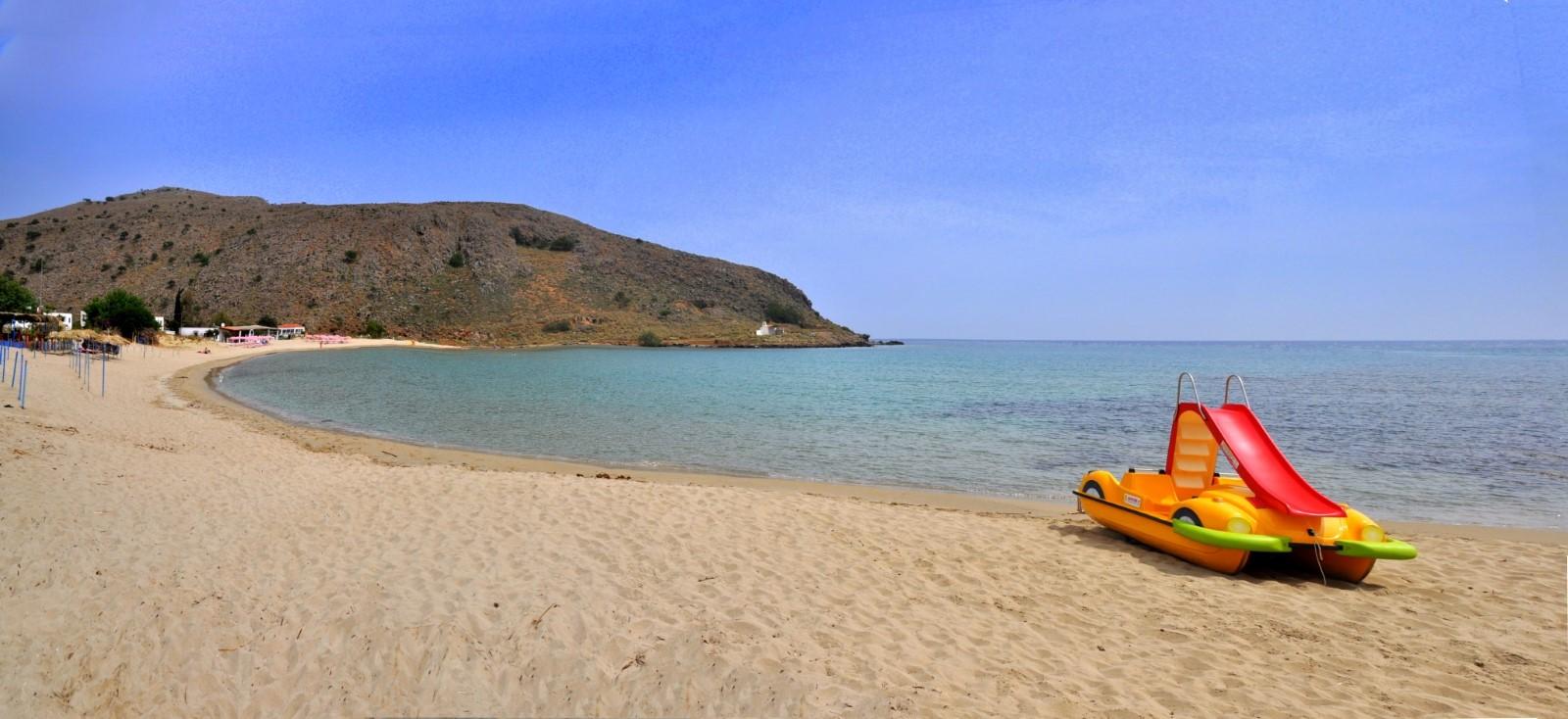 If you are travelling with your friends or if you prefer a more-crowded beach, then you should definitely visit the beach of Georgioupolis that lies in front of our hotels.
Especially if you live in Anemos Luxury Grand Resort, you will see our fully organized beach, with gazebos, umbrellas and the Sirocco Beach Bar where you can enjoy a variety of snacks and cocktails!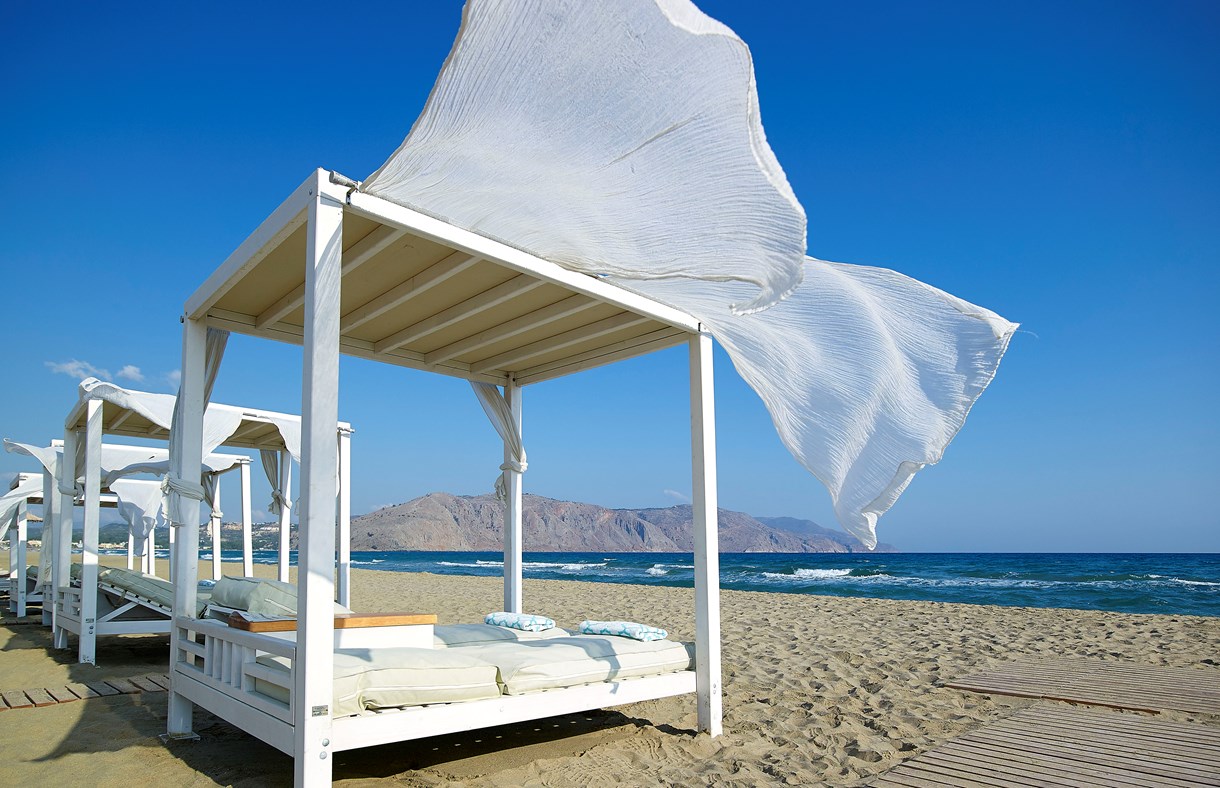 Enjoy your stay in Georgioupolis!