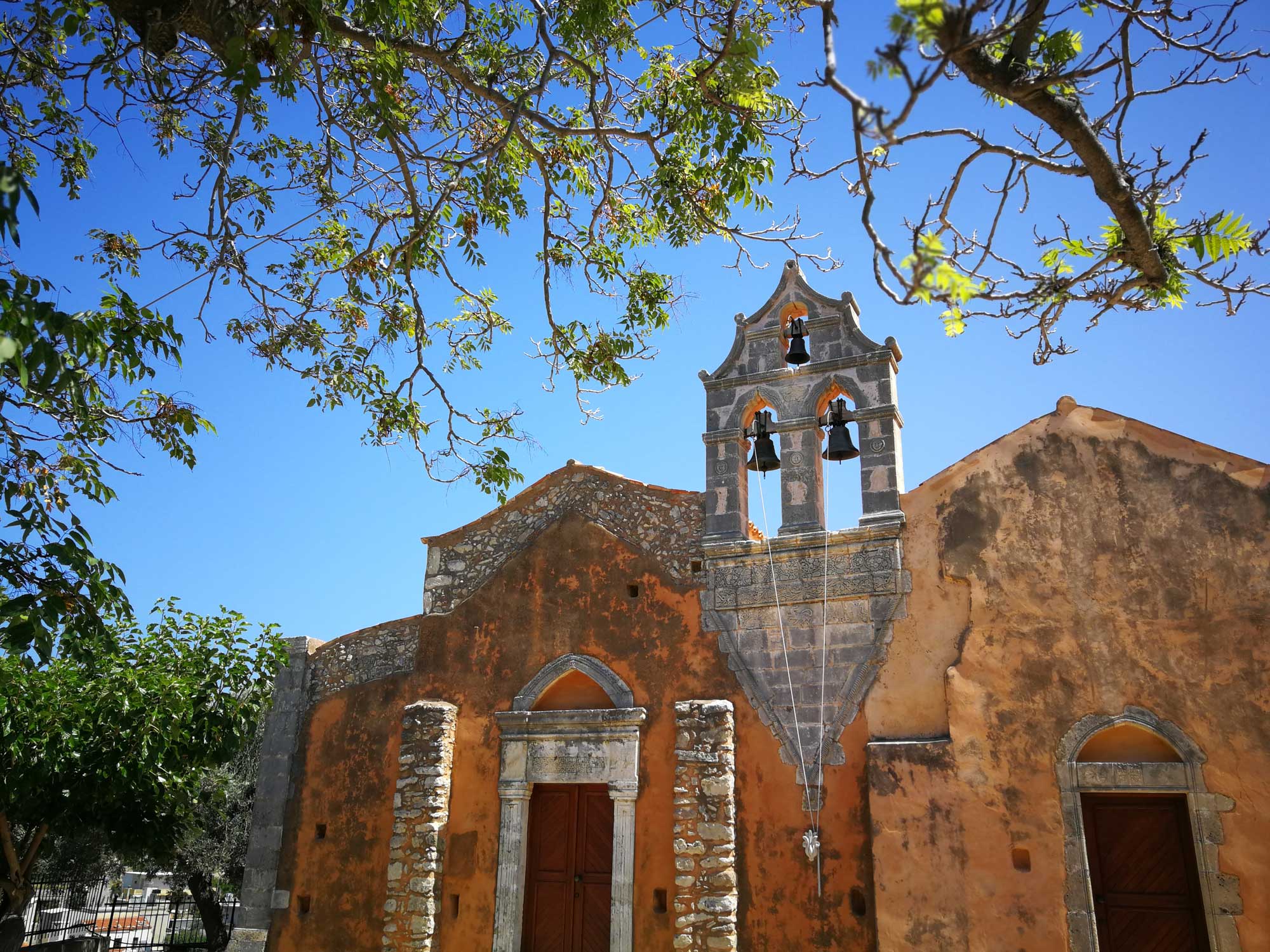 Postcards from Kournas (with Exclusive Pictures)
Kournas is an Apokoronas mountain destination close to the Georgioupoli hotels Eliros Mare, Anemos Grand Luxury Resort, and Mythos Palace Resort & Spa. All our resorts organize hikes around the famous Lake Kournas but if you want to explore the area on your own, here are some of the things you will discover.
Lake Kournas
The lake is a wonderful sight. It is the only natural freshwater lake on the island, renowned for its beautiful surroundings favored by hikers. But you don't have to be into mountaineering and long fast-paced walks to enjoy this place. You can come to sunbathe if you please – there are sun loungers on the beach.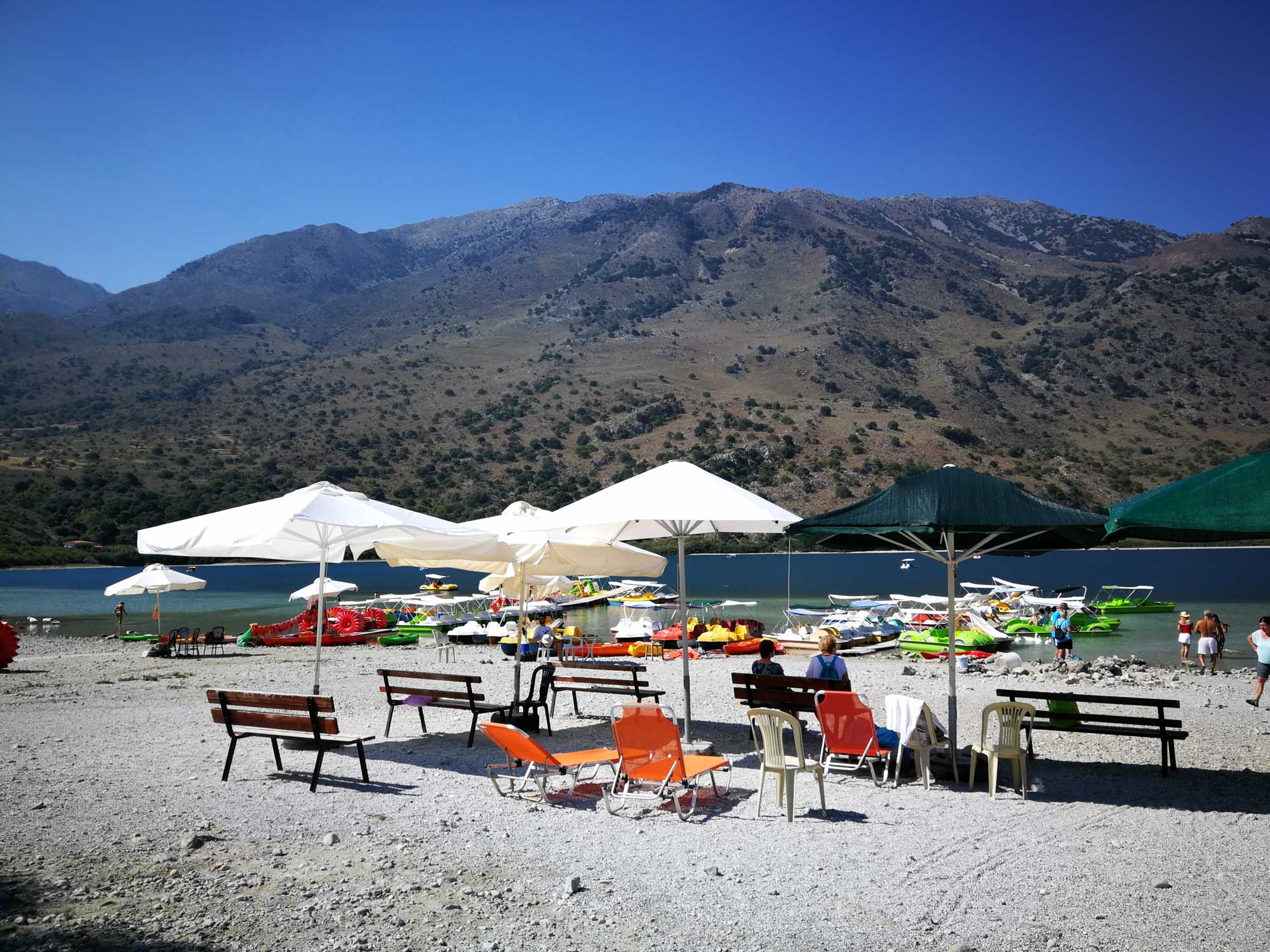 You can rent a paddleboat and spend an hour or so gliding on the surface of the lake. It's fun – especially if you come here with your little ones. And don't worry: even though the area is busy with tourists and locals alike, there are enough paddleboat rentals to allow you a great time regardless when (in season) you arrive. They also have kayaks and canoes.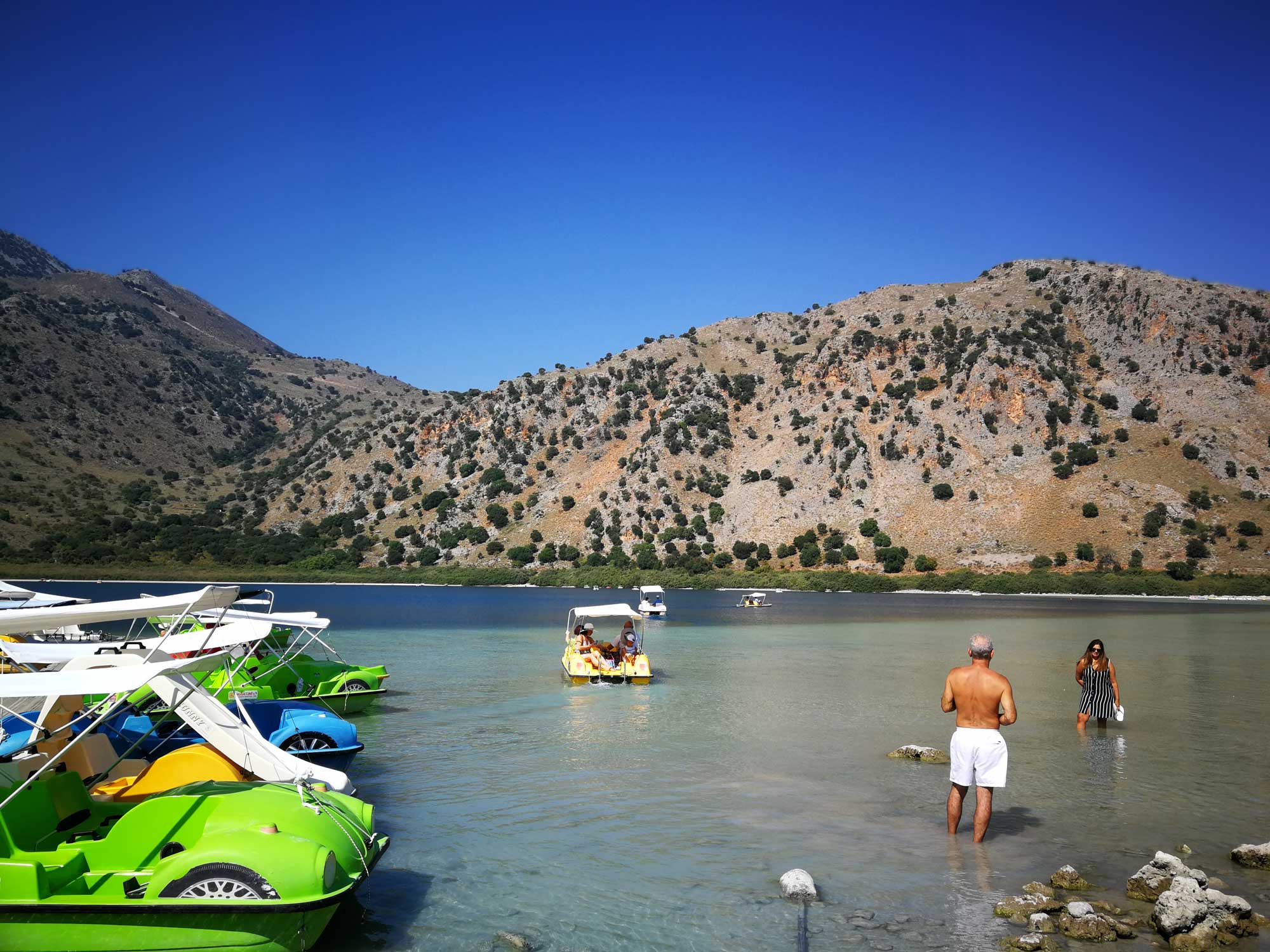 After a fun couple of hours by the lake, you can stop at any of the local taverns for a bite to eat. They serve traditional Cretan cuisine like the locals enjoy in the mountains. The prices are reasonable, and the food is very fresh.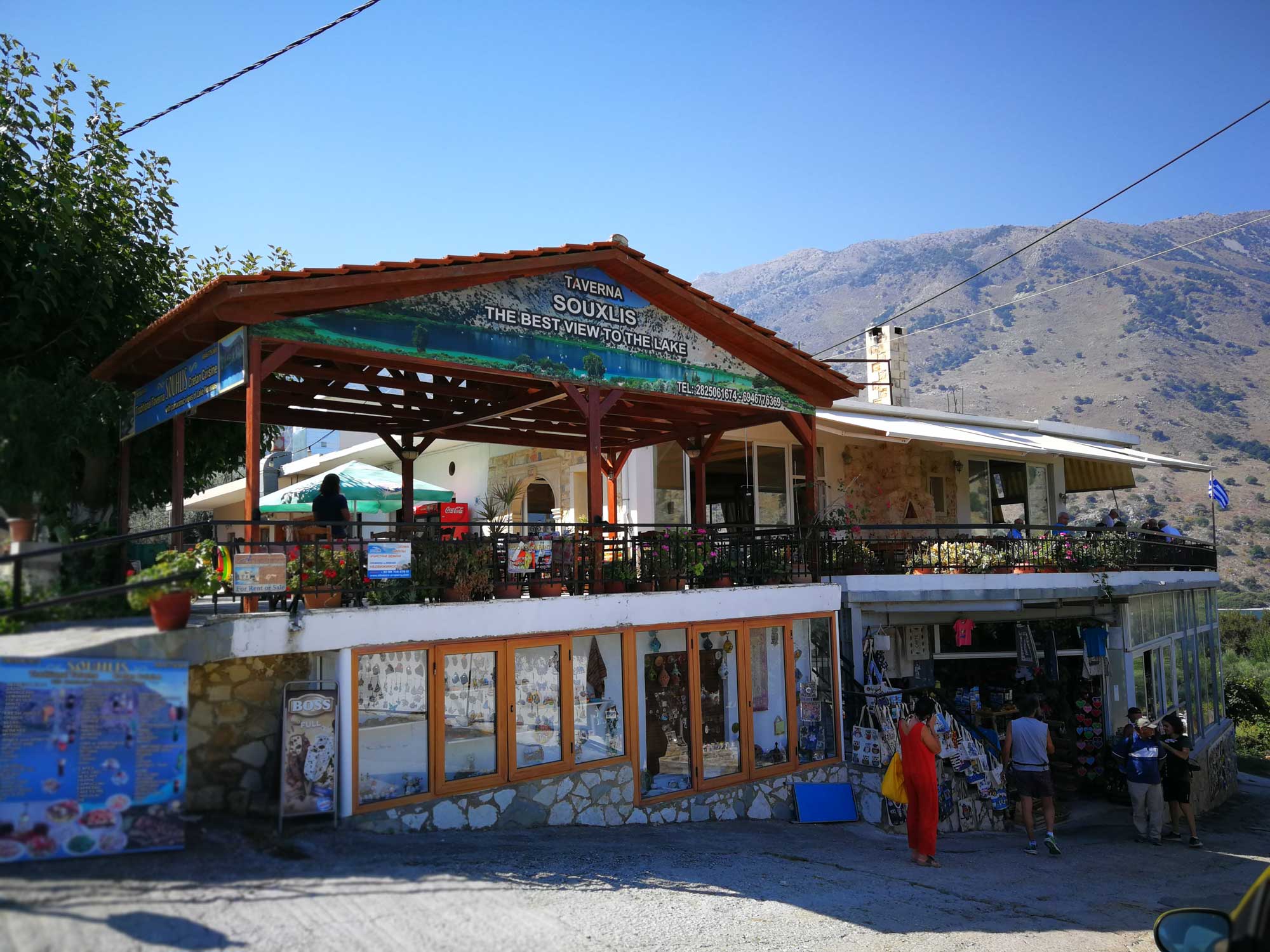 Most of the taverns boast spectacular views of the lake.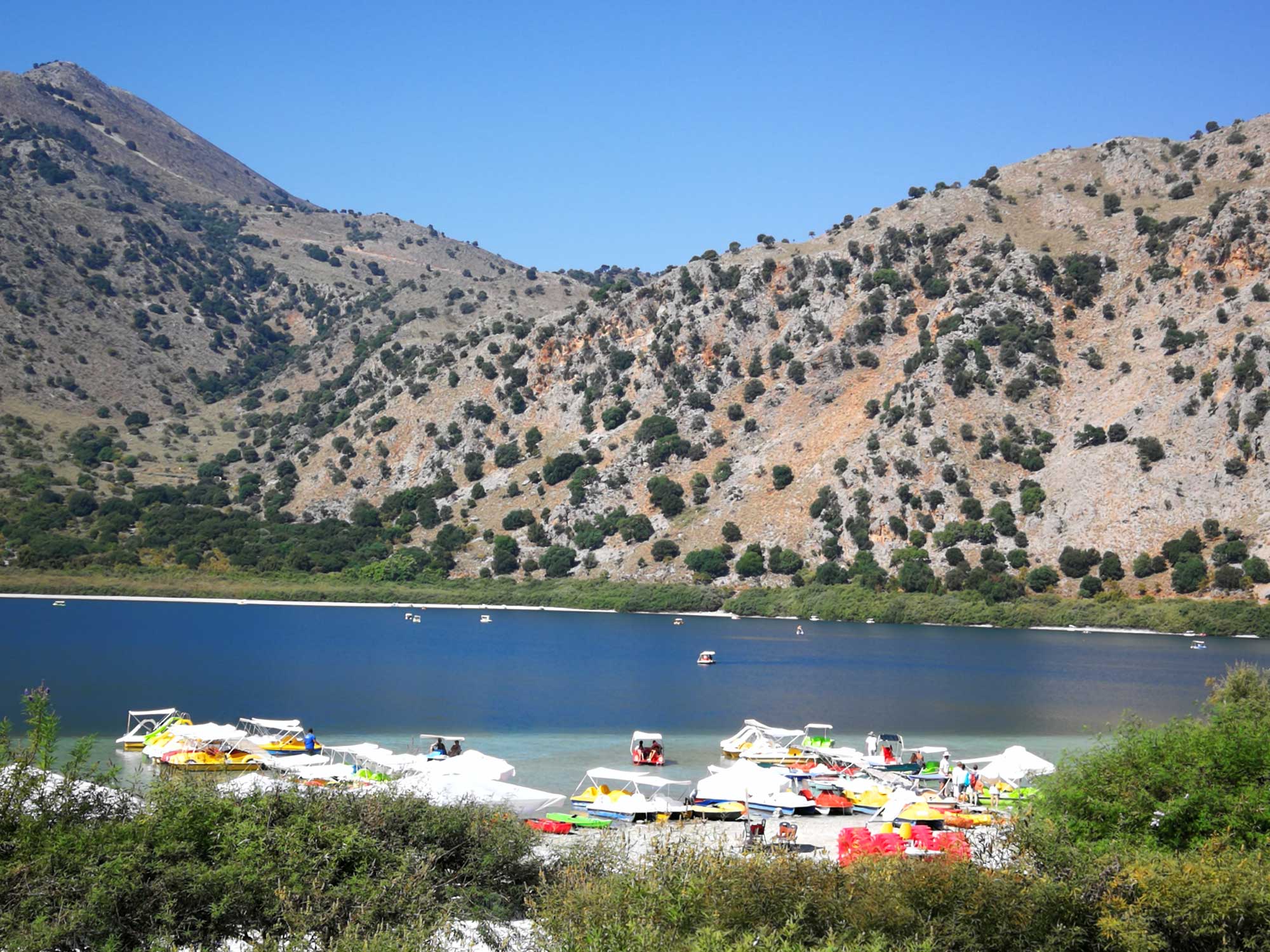 There are also several souvenir shops, selling mostly local produce, apparel, and ceramics produced by the workshop located just four kilometers away from the lake, in the village of Kournas.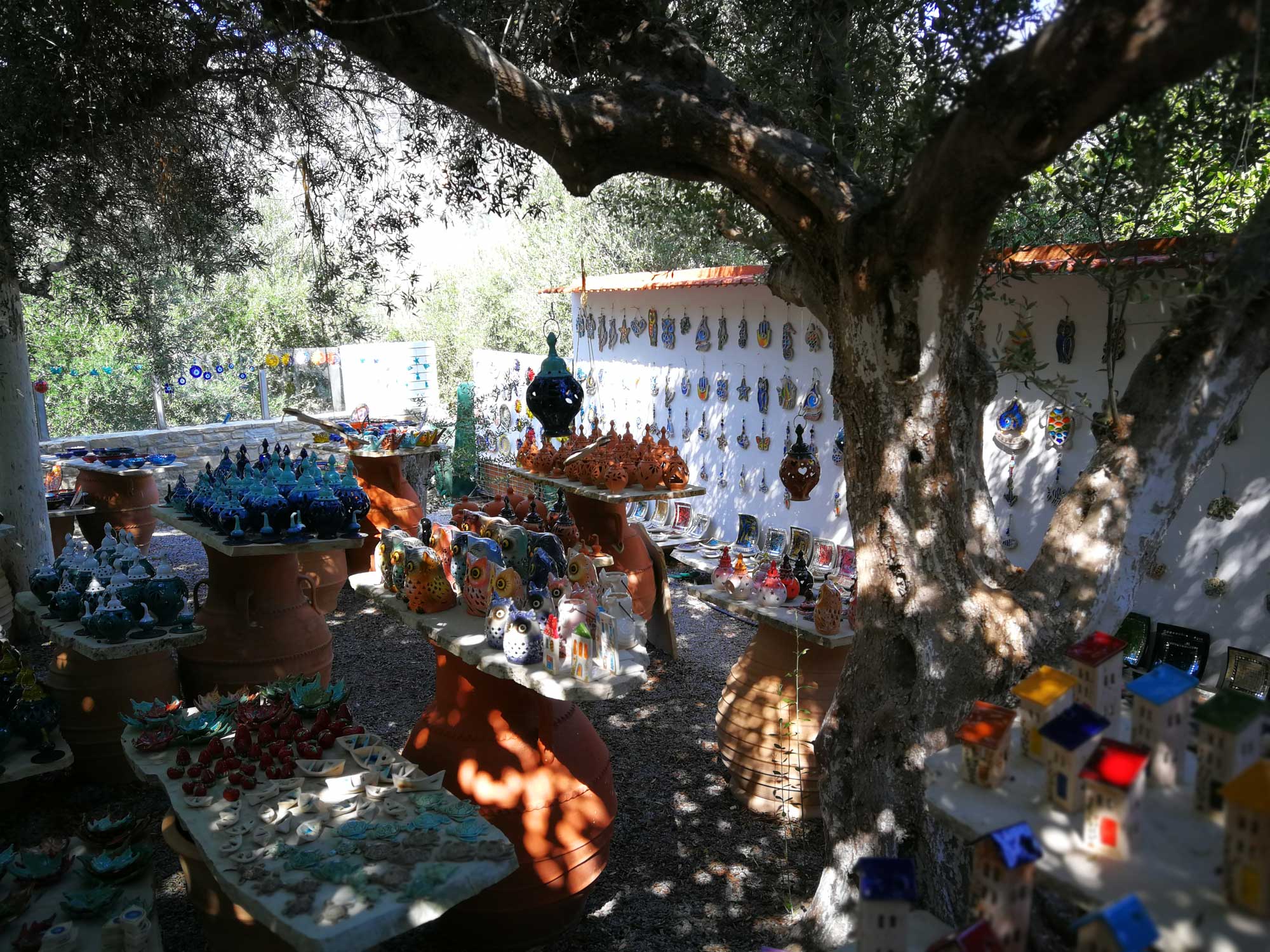 Speaking of the village, this is an oasis of calm, with picturesque narrow alleys and old, traditional homes. The Church of St. George is an impressive religious monument – ideal for a photo op.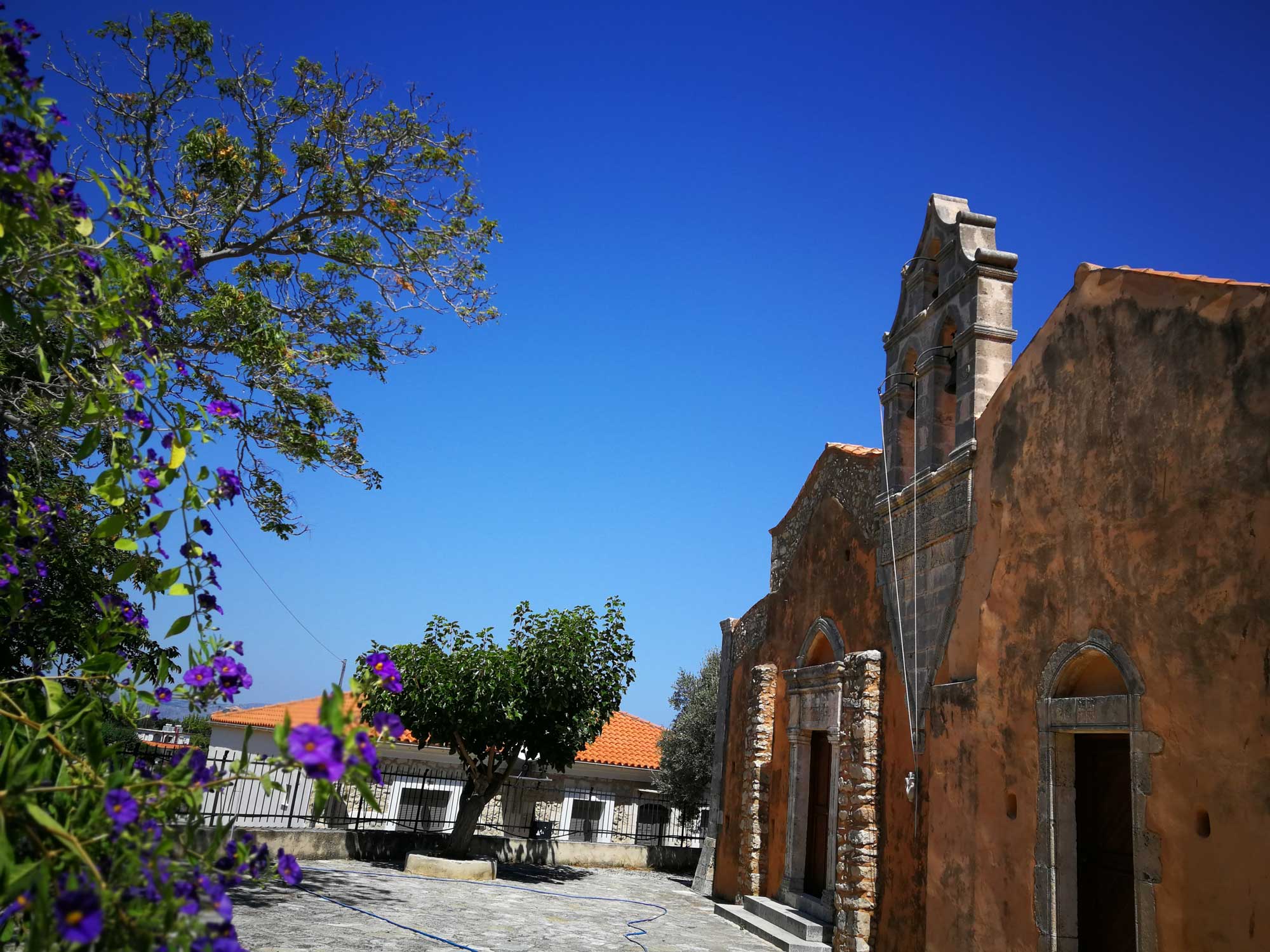 There are a couple of taverns and cafes in the village too, open year-round, and serving good homemade Cretan fare, Greek beer, and local wines and raki.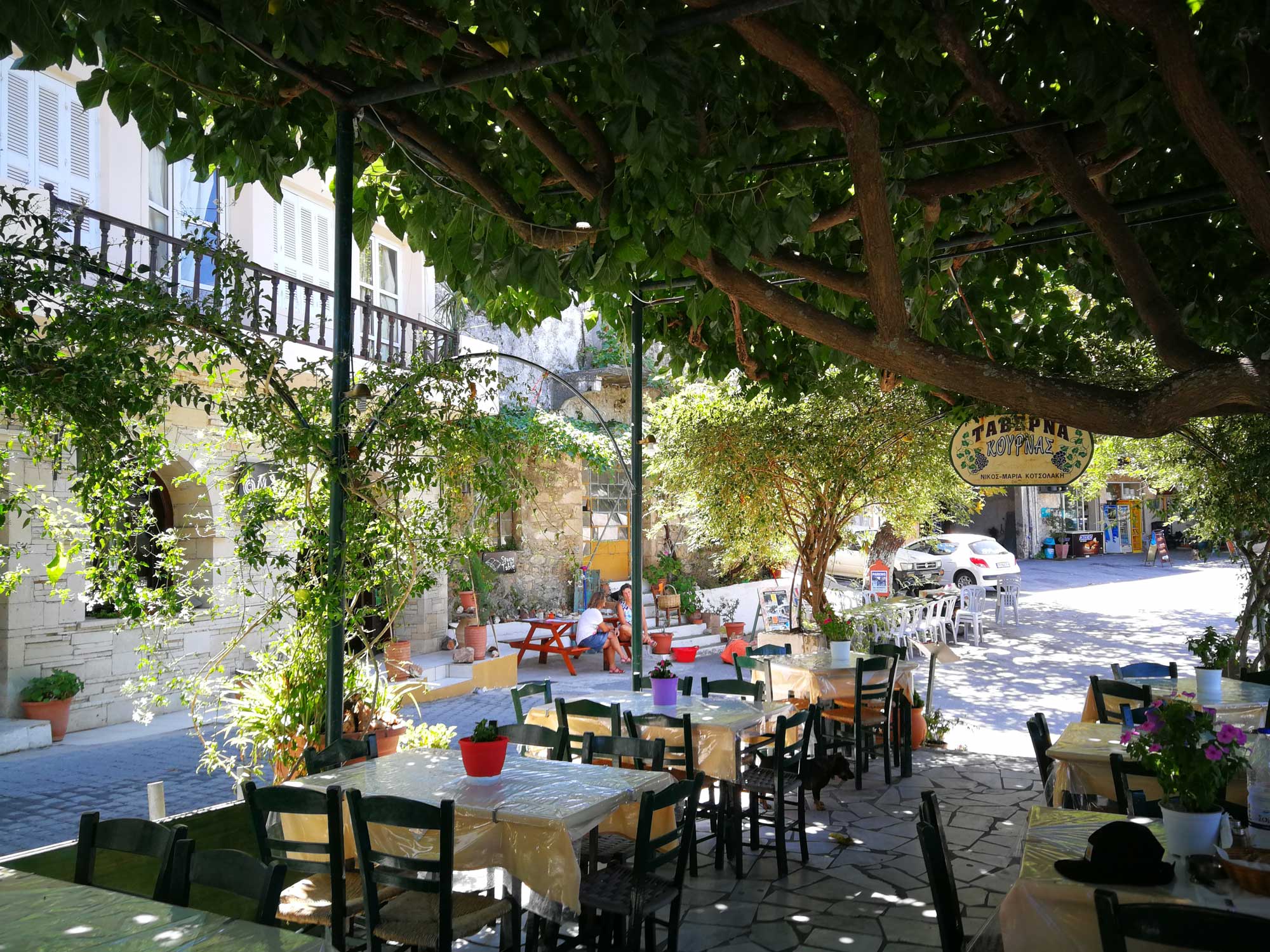 Last, but not least, you can enjoy a walk with the donkeys with Mandali Kournas. The owner, Barbara, comes from The Netherlands and is a Crete enthusiast. She knows pretty much everything there is to know about the area and you will enjoy simply meeting her at her "Story Table" or visiting her shop to learn about carob and other local, sustainable produce. She will give you a free map of the village plus all the info you need to plan your visit. You don't have to buy anything from the shop to get the info, but it's almost impossible to leave emptyhanded.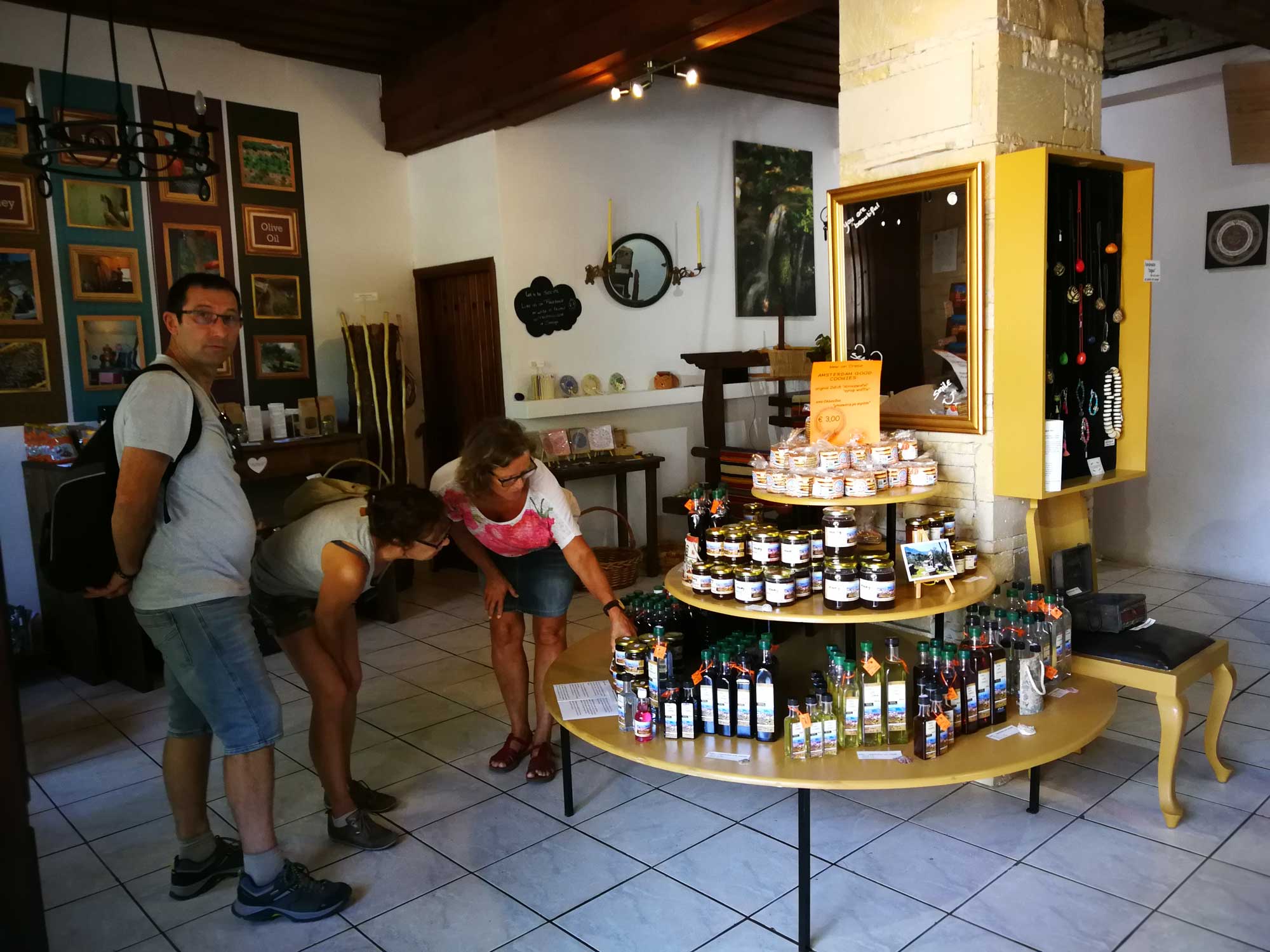 Kournas is an off-the-beaten-path adventure not many tourists get to experience.
All photos courtesy Mihaela Lica Butler