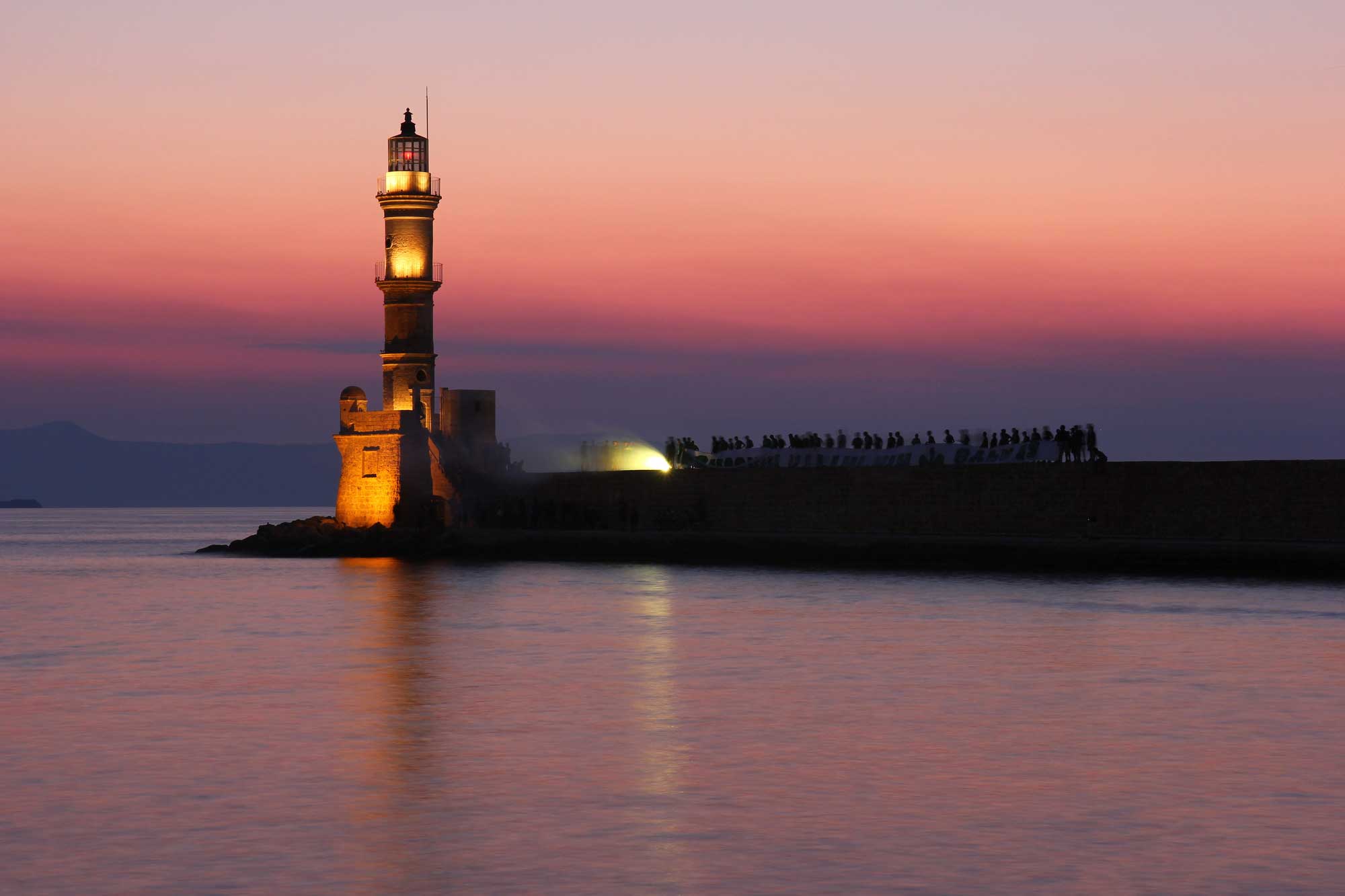 Egyptian Lighthouse in the Venetian Harbor Is the City Symbol of Chania
The Egyptian Lighthouse in Chania, Crete
They call it the Egyptian Lighthouse, and it stands strong at the Venetian harbor of Chania, safeguarding the town since the XVIth century. This stone silhouette had once a different shape.
When Crete was a colony of the Republic of Venice, after the Venetian conquest in 1205–1212, the rulers of the land decided to fortify their cities, erecting fortified structures all over the island. Between 1320 and 1356, they shaped the port and continued working on it for hundreds of years. Sometime during this period, they erected the first lighthouse.
But, after the Fifth Ottoman–Venetian War – also known as the Cretan War (1645–1669) – when Crete was under Turkish occupation, the lighthouse was no longer used and decayed considerably.
By 1830, when England handed Crete over to Egypt, the lighthouse was ruined. The Egyptians, however, took over the harbor and rebuilt the structure on the original base (1838), giving it the minaret shape you see today.
Further wars and earthquakes damaged the new construction too, and by 2005, the monument needed extensive renovation works. Today, as it stands above the sea, the lighthouse has a height of 21 meters, and its light reaches a distance of seven miles.
Chania Crete
It is closed to the public, but it is still worth it for travelers to walk along the waterfront to see the fantastic views and for unique photo opportunities. The monument is a beautiful backdrop for wedding photography. If you follow the local news, however, you could get lucky and find out when the Greek lighthouses open their doors to visitors. This year, the Egyptian Lighthouse of Chania was open to the public on Sunday, August 18.
The Egyptian Lighthouse is one of the most photographed attractions of Chania and Crete in general.