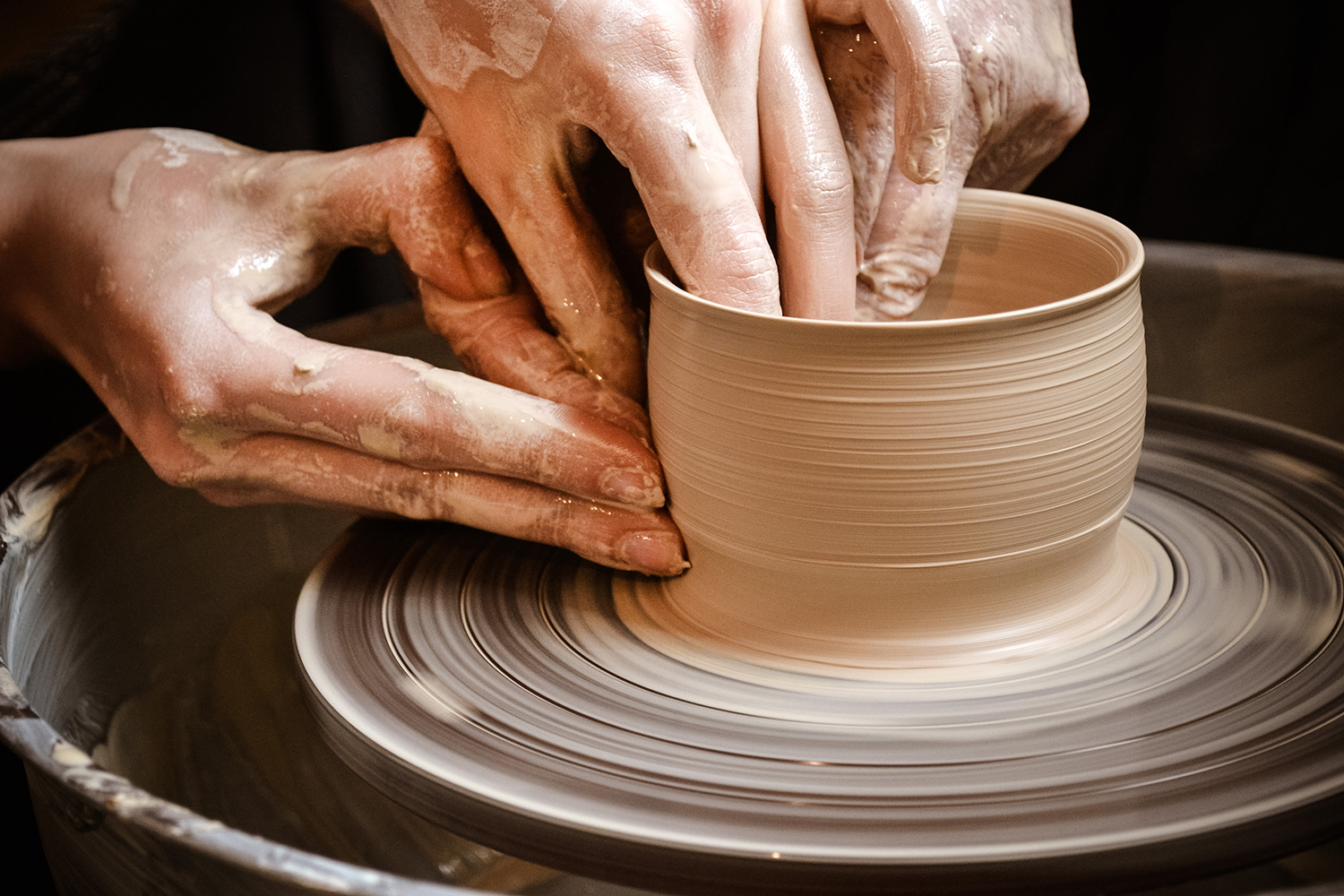 Visit the Verekinthos Arts and Crafts Village to Buy Handmade Souvenirs and Crafts
Verekinthos Arts and Crafts Village
Verekinthos is an art and crafts village, and a must-see to buy souvenirs and artisan goods. It is south of the bay of Souda, about thirty minutes drive from Georgioupoli.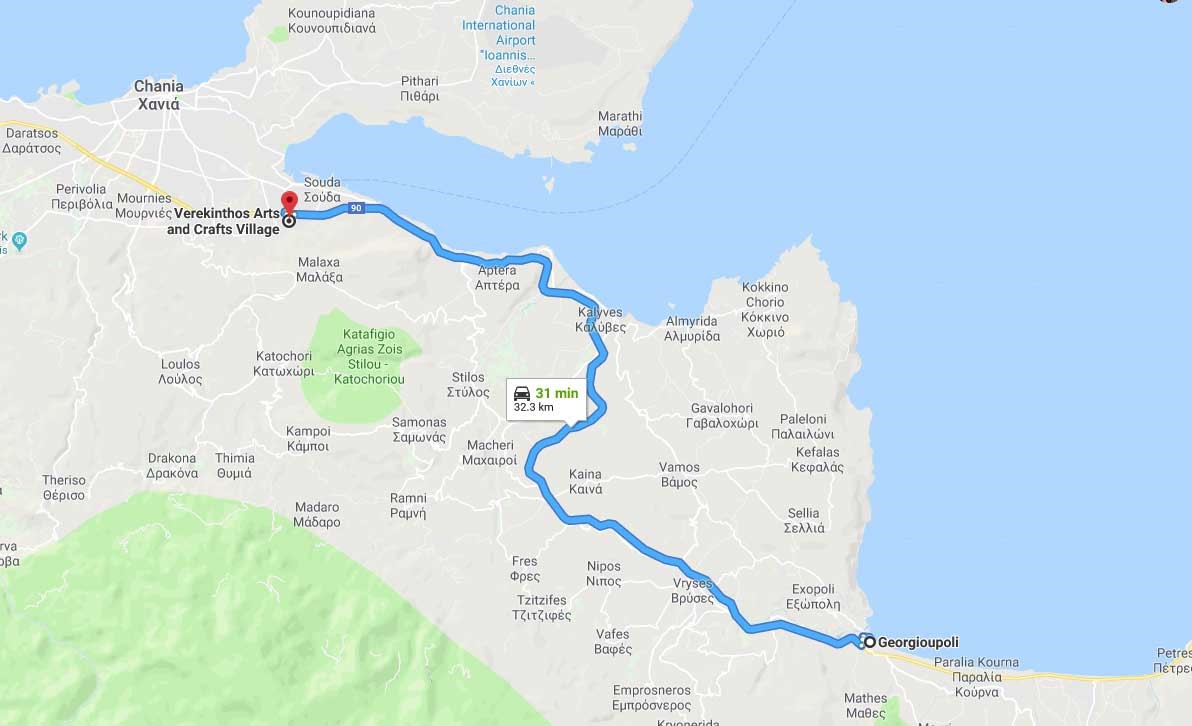 You will love this off-the-beaten-path attraction. Many tourists do not know it – so the experience is unique and as individually Cretan as commercial endeavors allow it.
The village takes its name from the mythical name of a mountain inhabited by the sons of Zeus Idaioi Daktiloi – the protectors of the arts. What a suitable name for such a worthy Cretan destination. According to legends, the sons of Zeus practiced here and taught crafts like metallurgy, glass working, weaving, and pottery to the human residents of the area. So, these traditional arts are at the core of the activities cherished and promoted by the Verekinthos Arts and Crafts Village.
This community of artists and artisans is focused on ancient traditions that have always been an integral part of the Cretan life and culture. These crafts need advocates and young blood: weaving is not a favorite pastime, because technological progress makes mass-production of fabrics for all purposes more profitable and lucrative.
Tradition needs its due respect and protection. Workshops at the Verekinthos Arts and Crafts Village are committed to this purpose.
In the village, you will also notice a significant number of workshops producing ceramic pots – or "tsikalia." The root of the name of the venue comes from this tradition. Therefore, you will find a lot of pottery and ceramic works in Verekinthos, as well as old kilns, where potters used to burn their vessels.
Besides buying ceramics, you can also visit the Verekinthos Arts and Crafts Village to purchase glassware, art like sculptures and paintings, leather goods, decorative objects, and traditional musical string instruments.
The venue is often hosting traditional Cretan nights and folkloric events and festivals. Some of the permanent tenants of the "village" include Tetraktis pottery studio, and the workshops of Anastasio Potamitis, Nikos Vergadis (jewelry), Athis Helioudakis (leather goods), George Archontakis (designer jewelry), and George Tolias (designer jewelry) among others.
Note that the Verekinthos Arts and Crafts Village is not a "village" per se, but a complex of creative workshops dedicated to promoting local culture and tradition. When you visit it, you should consider seeing the Museum of Typography too – it is just two minutes by car and less than ten on foot.
This museum in the Souda Industrial Park is a young attraction, which opened its doors in 2005. Nevertheless, it was the first of its kind on the island and in Greece as a whole. It features rare publications (16th – 19th centuries), printing presses of the 19th century, and other items from the private collection of Yannis and Eleni Garedakis, founders of the newspaper "Haniotika nea," who are also the founders of the museum.
This is an award-winning cultural attraction, winter of the "European Museum of the Year Award 2016", (EMYA 2016) awarded by the European Museum Forum (EMF).