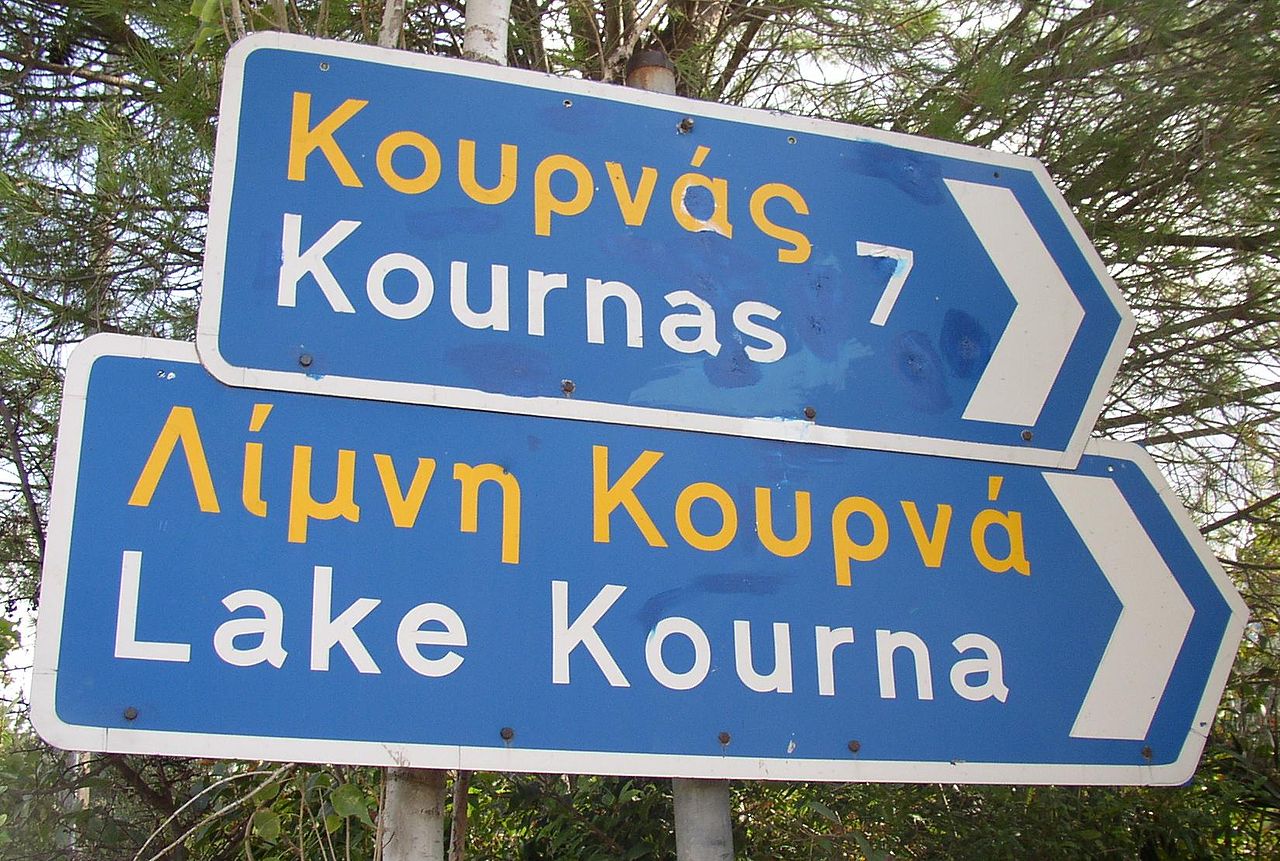 Hike Around Limni Kourna to Take in the Apokoronas Countryside
Limni Kourna, in translation Lake Kourna (also spelled Lake Kournas), is Crete's only freshwater lake. It's an alkali-type lake, with a nature preserve in a dreamlike setting, which boasts hiking paths, lakeside beach, paddleboats, and tavernas. The lake is very interesting for tourists staying at Eliros Mare, Anemos Grand Luxury Resort, or Mythos Palace Resort & Spa, as it is located only 4 km from the center of Georgioupoli.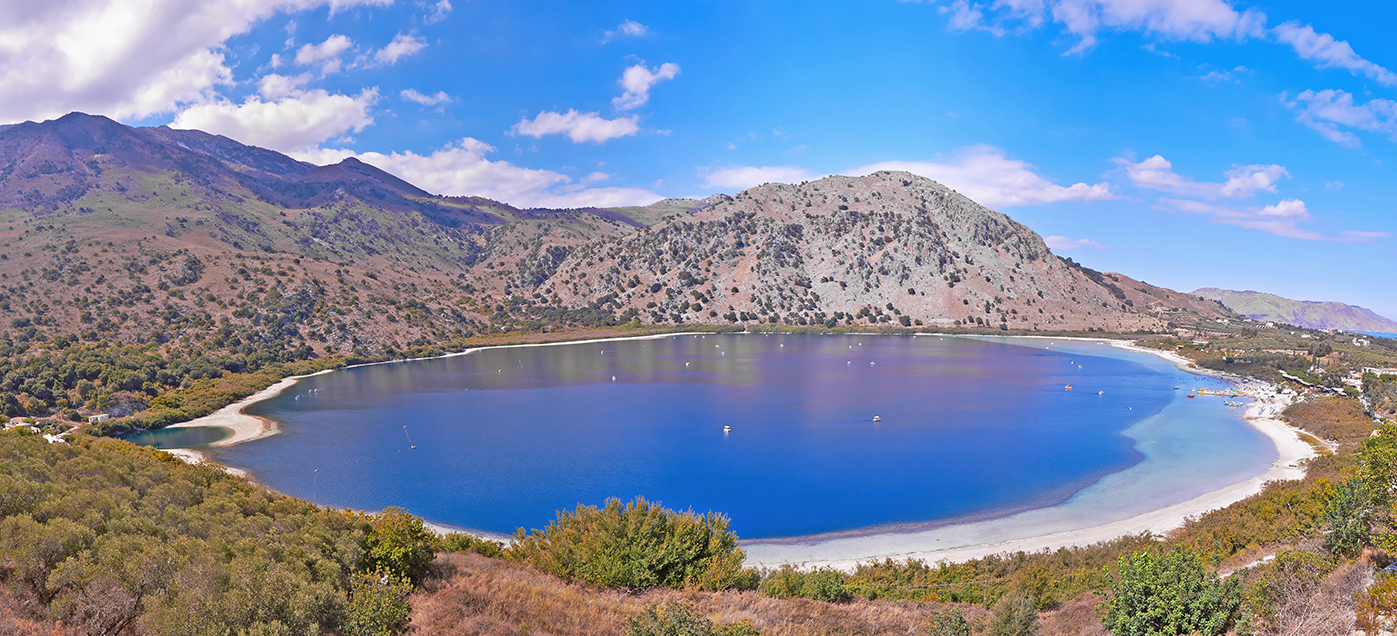 Swimming in the lake is prohibited as this is a Natura 2000 protected area. But you can sunbathe while your children play on the beach. Beware of watersnakes – while they are not dangerous, they may give you quite a scare.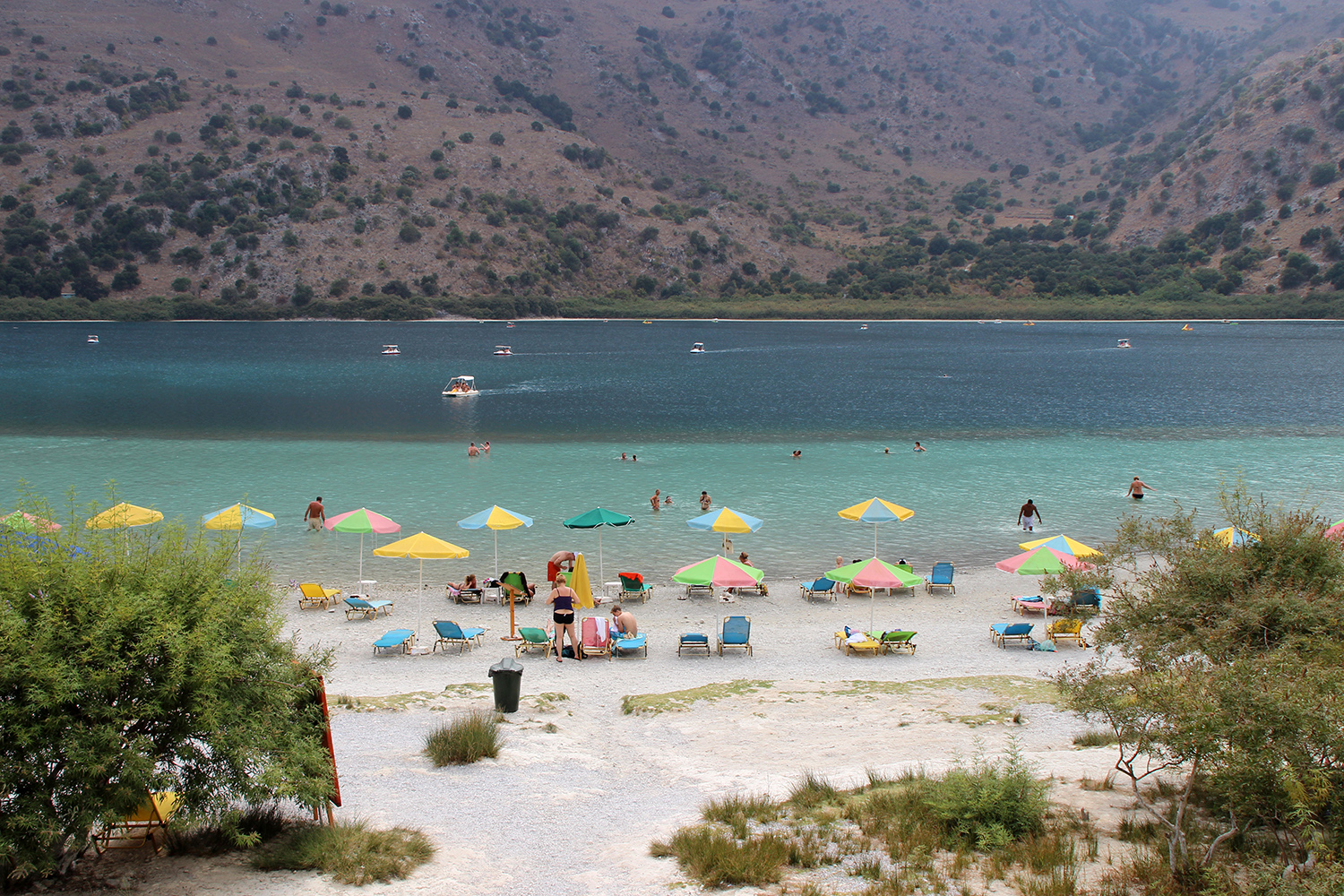 In antiquity, Limni Kourna was known as Korisia (or Koressia) after the ancient city Korion. Today, although its name is misspelled in many travel guides and brochures, Lake Kourna is still a spectacular sight, mirroring the skies and the peaks of Lefka Ori (White Mountains) in magnetic colors.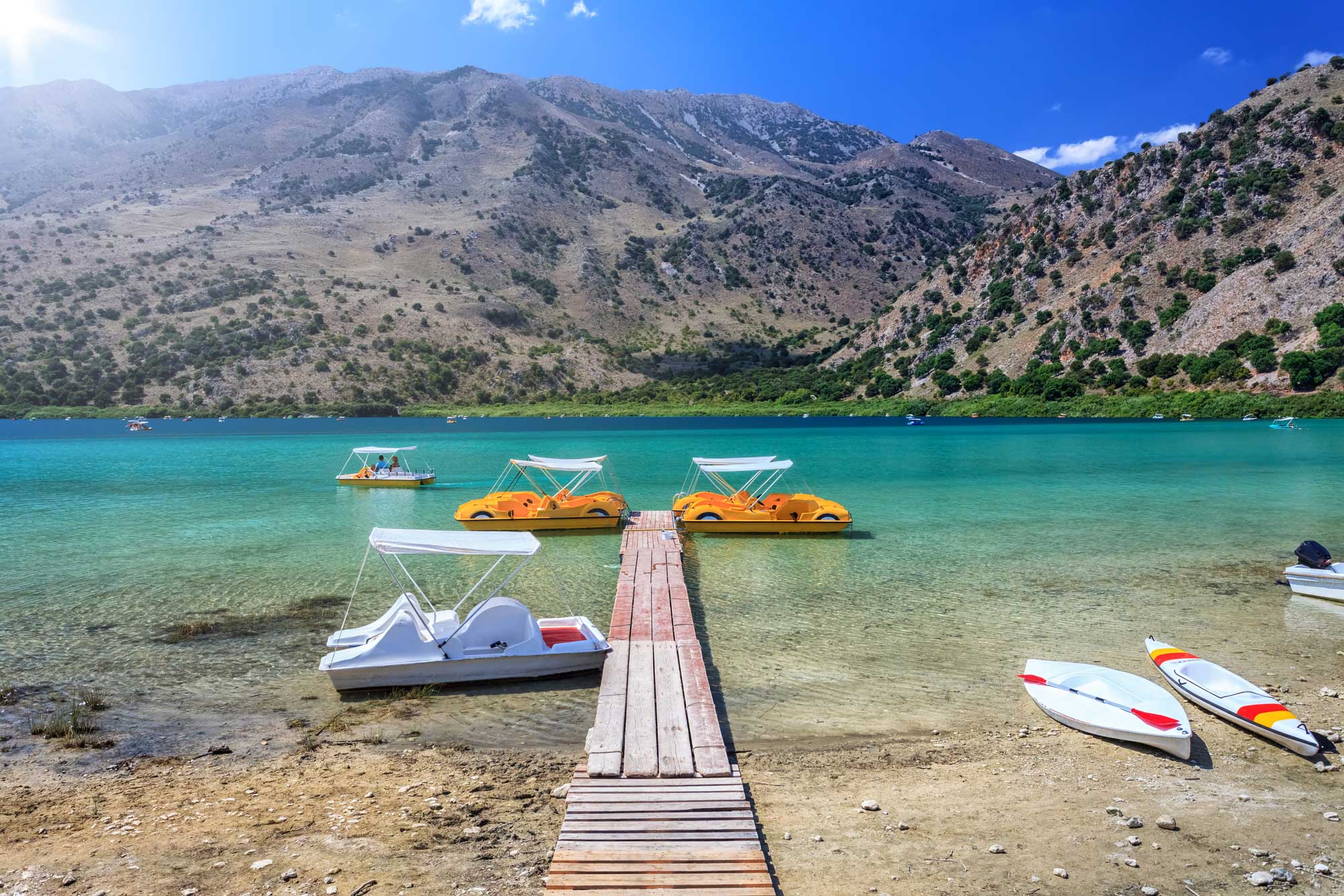 The best time to hike around Limni Kourna to admire the countryside of Apokoronas is in the warmer months from the end of April until mid-September, out of the rainy season, which can make the paths around the lake inaccessible.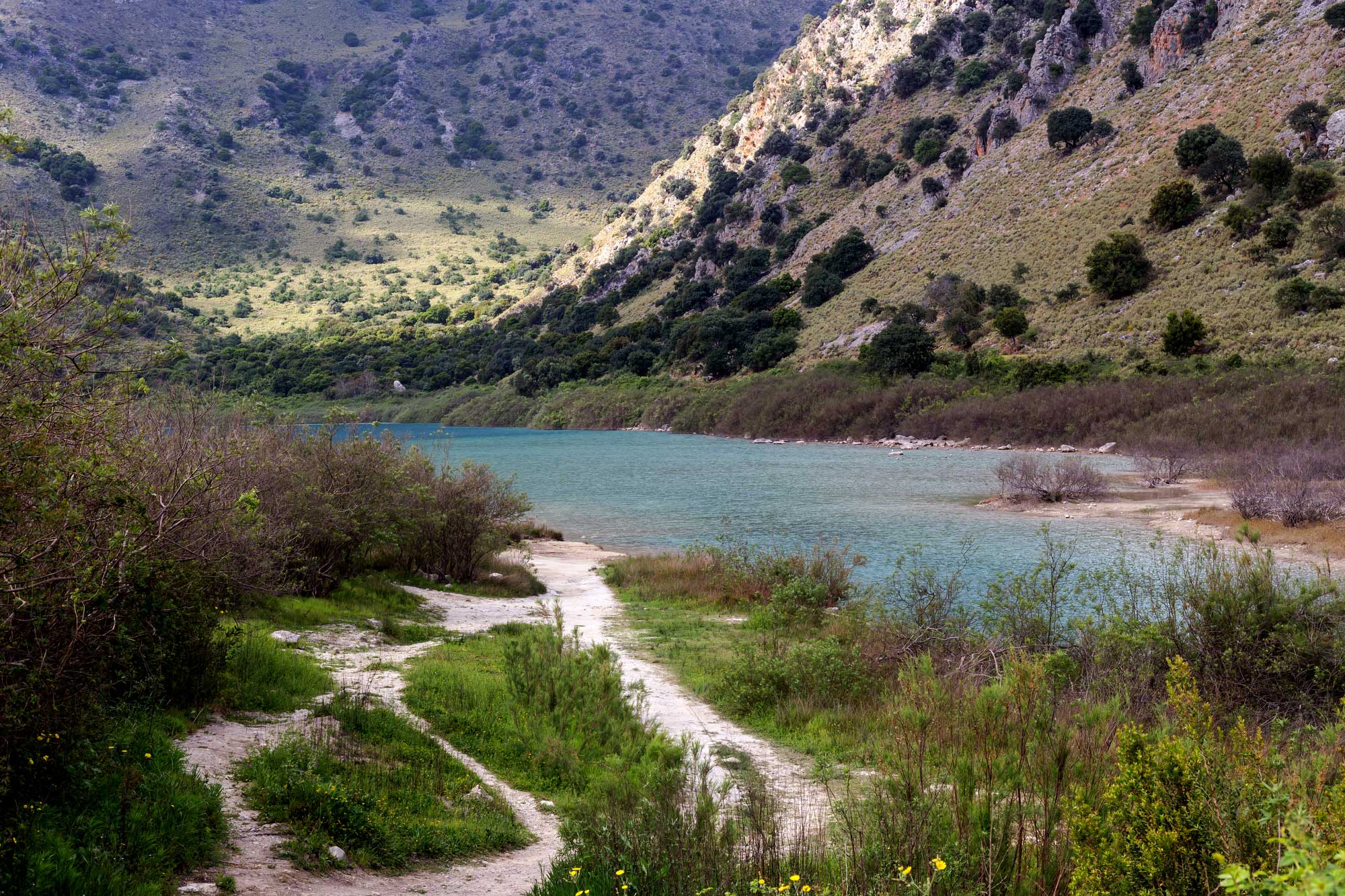 According to Explore Crete:
Lake Kournas is relatively small, with a maximum length of 1,087 m and a maximum breadth of 880 m. It covers an area of 579,000 sq. m. and is generally shallow, 22.5 m at its deepest point, while it lies approximately 20 m above sea level.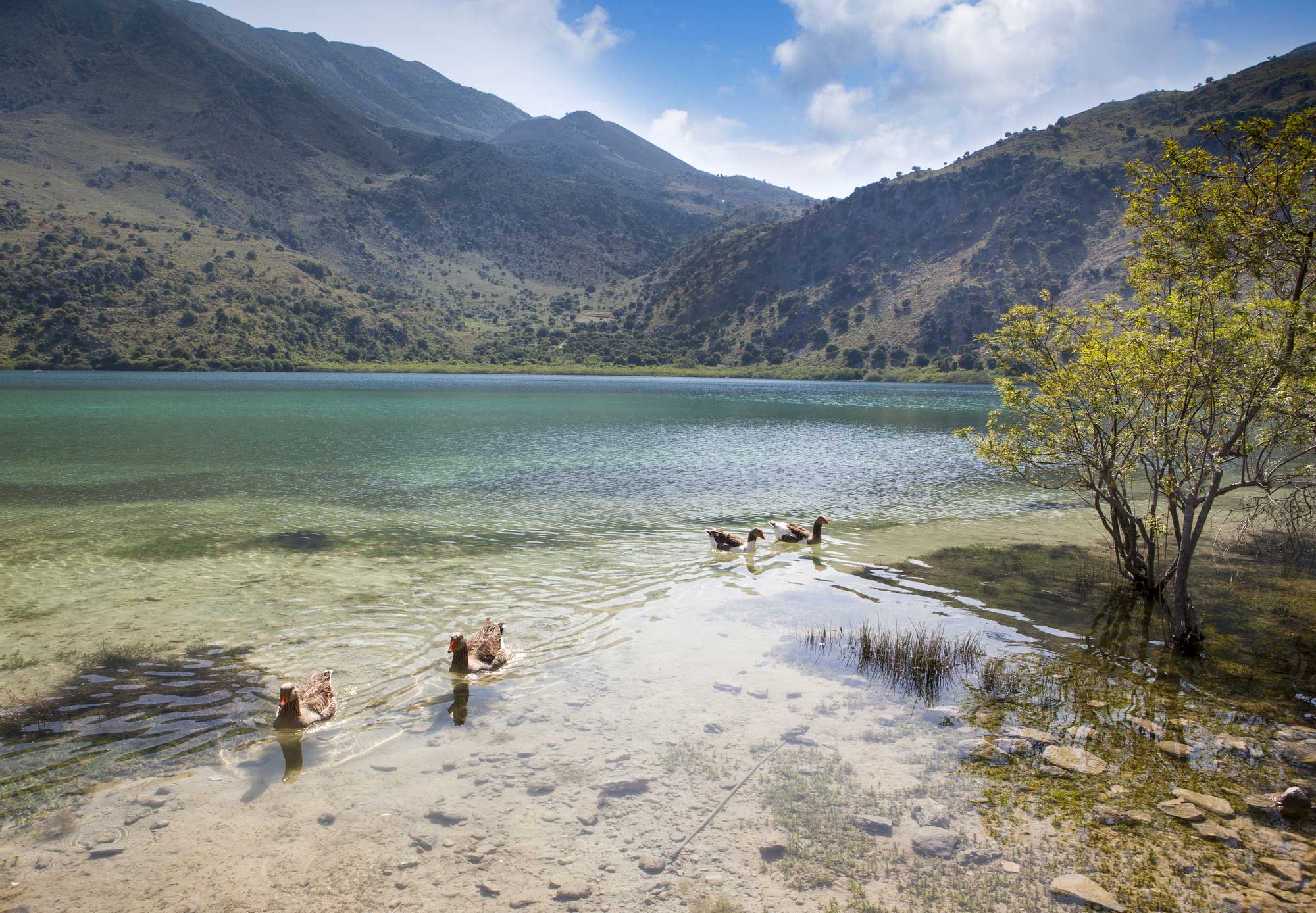 Limni Kourna is a Natura 2000 protected site. If you visit the lake, do not miss the picturesque traditional village of Kournas, which is a ten-minute drive south of the lake.