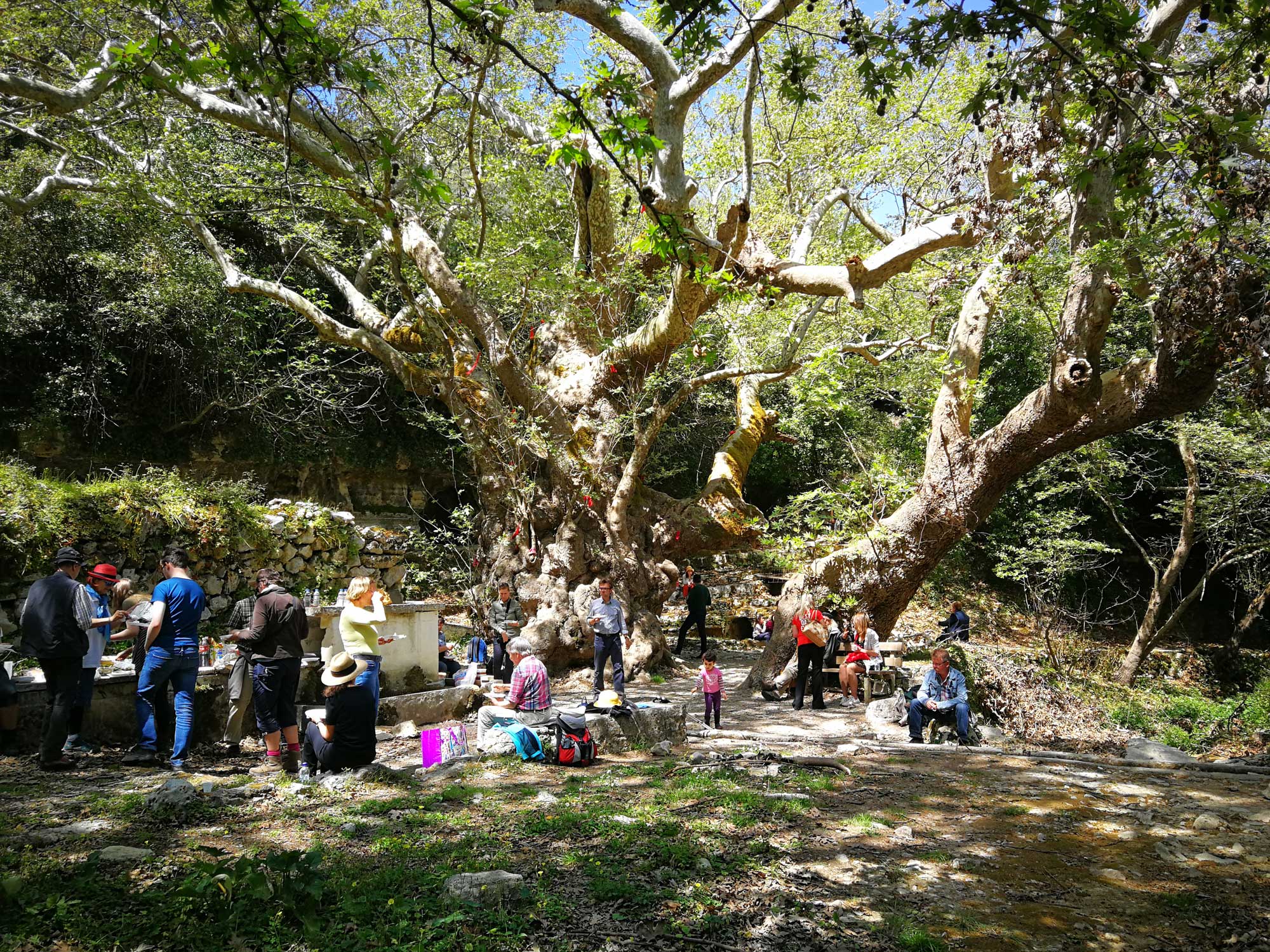 Tired of the Beach? Argiroupoli Is a Captivating Mountain Destination
Just thirty minutes drive from Georgioupoli, you will discover one of Crete's most beautiful and interesting villages: Argiroupoli.
Springs of Argiroupoli
Known in antiquity as Lappa, Argyroupoli (also spelled Argyroupoli and in Greek Αργυρούπολη) the village is today famous for its springs. They run on the lower site of the settlement, in a lush, green area, lined up with tavernas specializing in Cretan cuisine. One of them serves fresh rainbow trout from its own fish farm.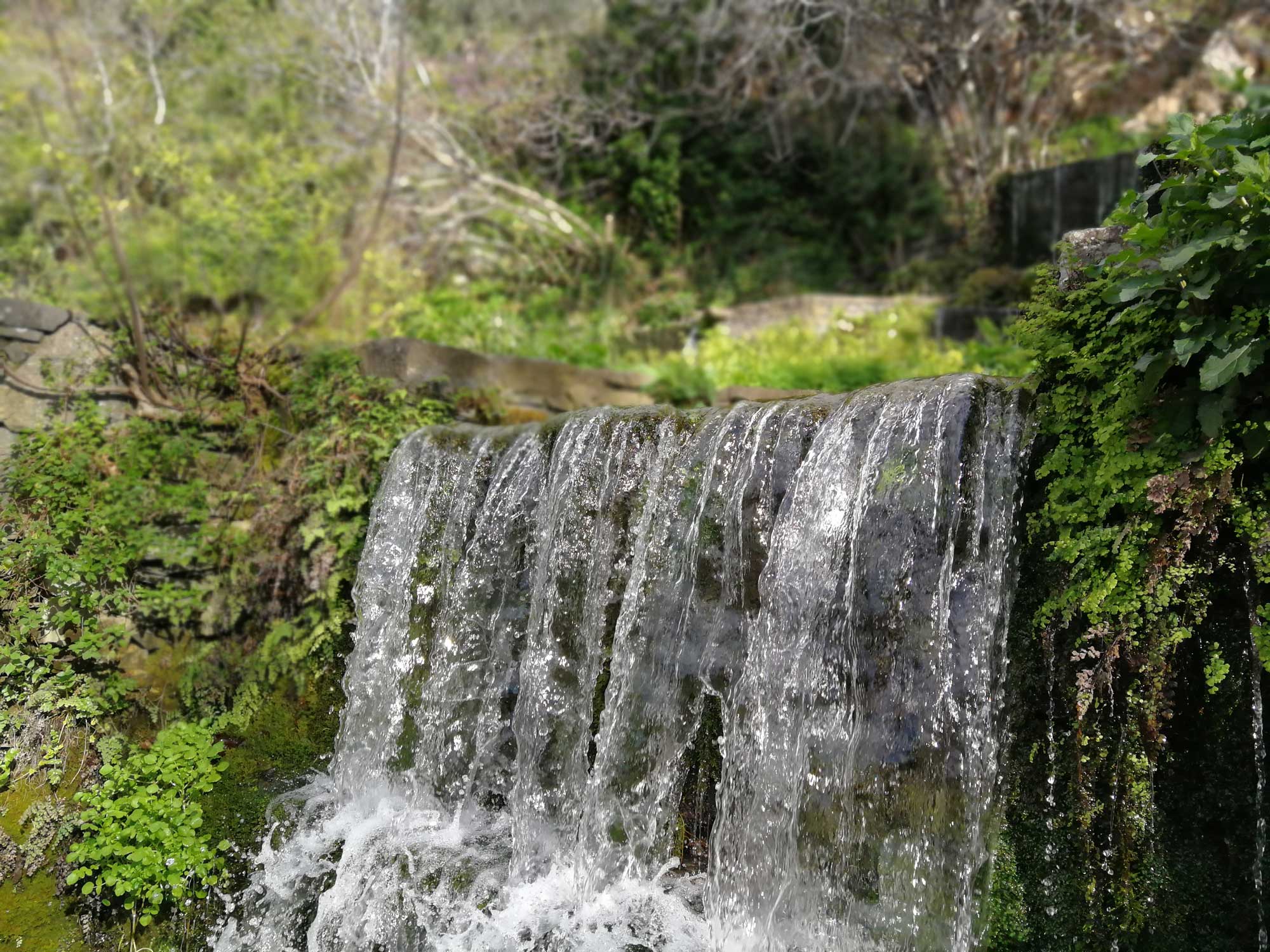 Most tourists visiting Argiroupoli will stop at the springs. In the summer, this is a refreshing respite, perfect to escape the scorching heat. The tavernas close in offseason, but the area remains fascinating.
Outside the village, about one-kilometer northwest, the springs of the river Petres make for a wonderful picnic spot under an imposing plane-tree. To find this spot, you descend down an ancient stone-paved path to the gorge, passing one of the most important pilgrimage destinations in western Crete, the Church of the Five Virgins.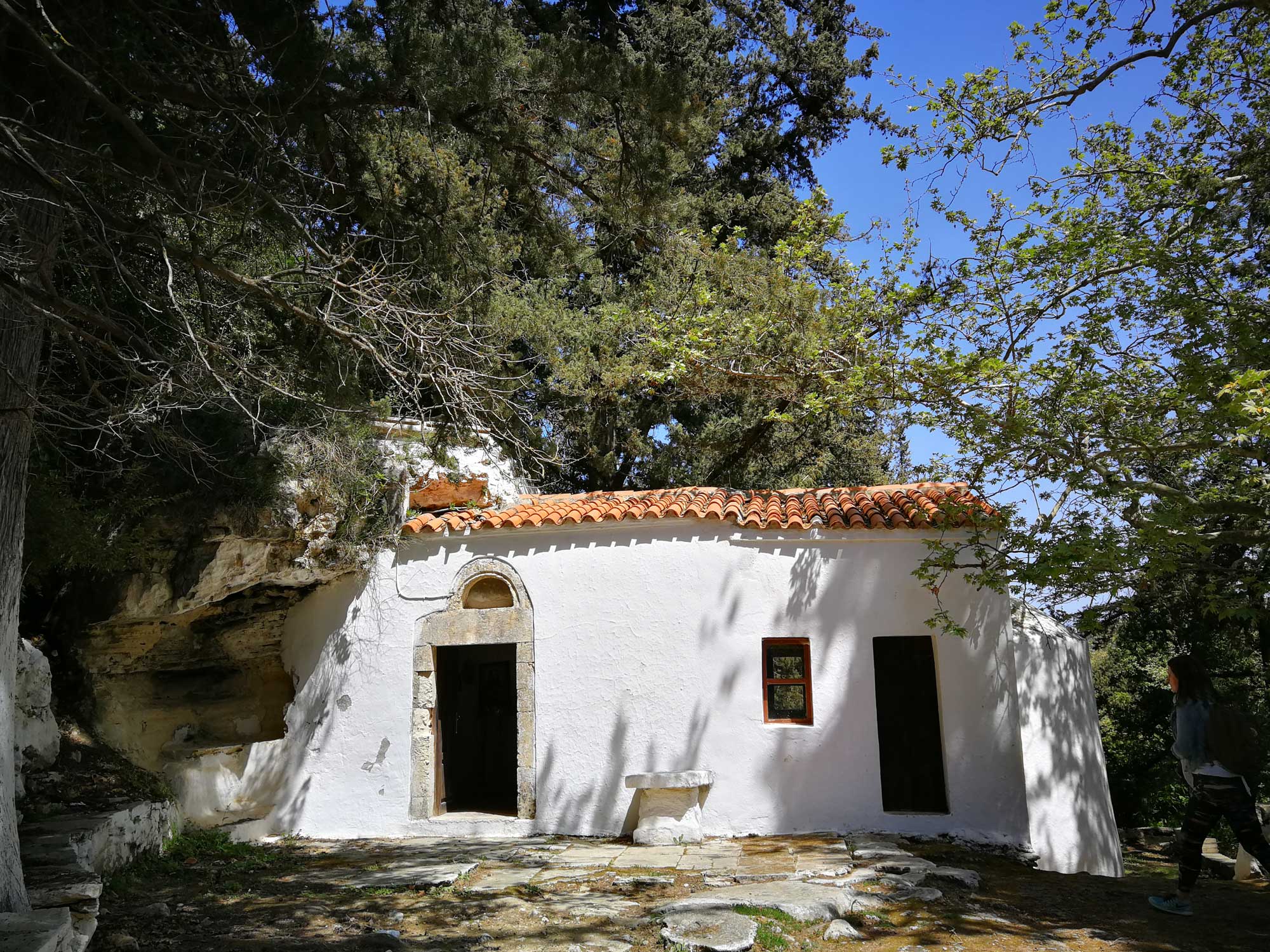 The small religious monument is dedicated to five virgins from Argyroupoli: Thekla, Marianna, Ethane, Martha, and Mary. According to the legend, the girls found refuge in the stone-carved tombs of the ancient Roman cemetery here. As long as they lived, they attracted many believers seeking their blessing. They were buried on the site, and holy water sprung from their tombs shortly thereafter.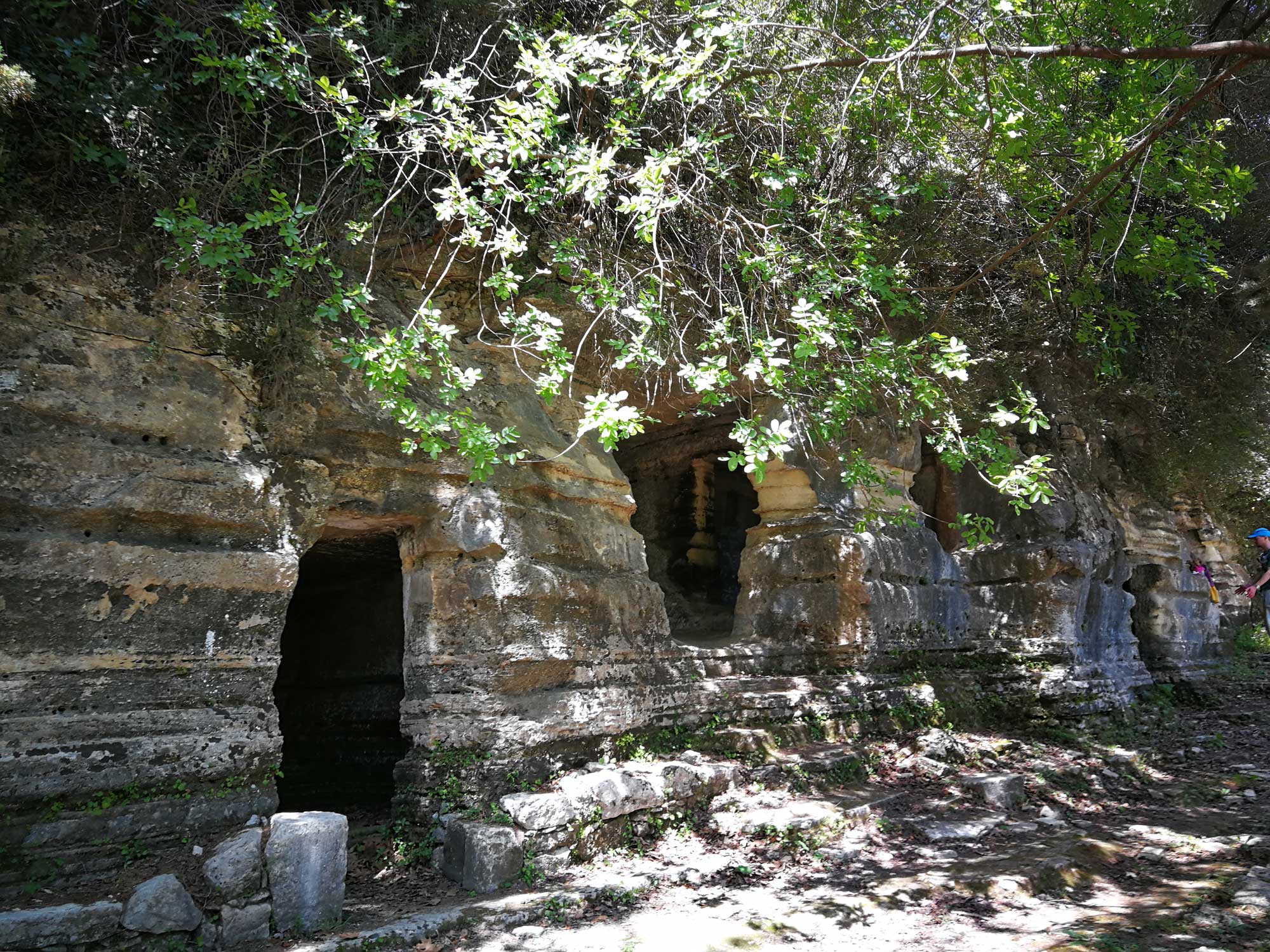 The Roman cemetery of ancient Lappa extends along the Petres River. About 70 chambered tombs carved in marly limestone rock have been discovered here, most in excellent condition, although they have been used for multiple burials and some have been looted in Medieval times.
As far as the history of the village is concerned, we have already covered the issue. Nevertheless, it is useful to know that even the upper parts are worthwhile. There are Roman vestiges at every turn, and a beautiful mix of Ottoman and Venetian architecture make for surprising architectural features as you stroll down the narrow streets of the village.
If you visit Argiroupoli, besides tasting local cuisine, check out the local handicraft stores, and taste the now famous Lappa avocados.