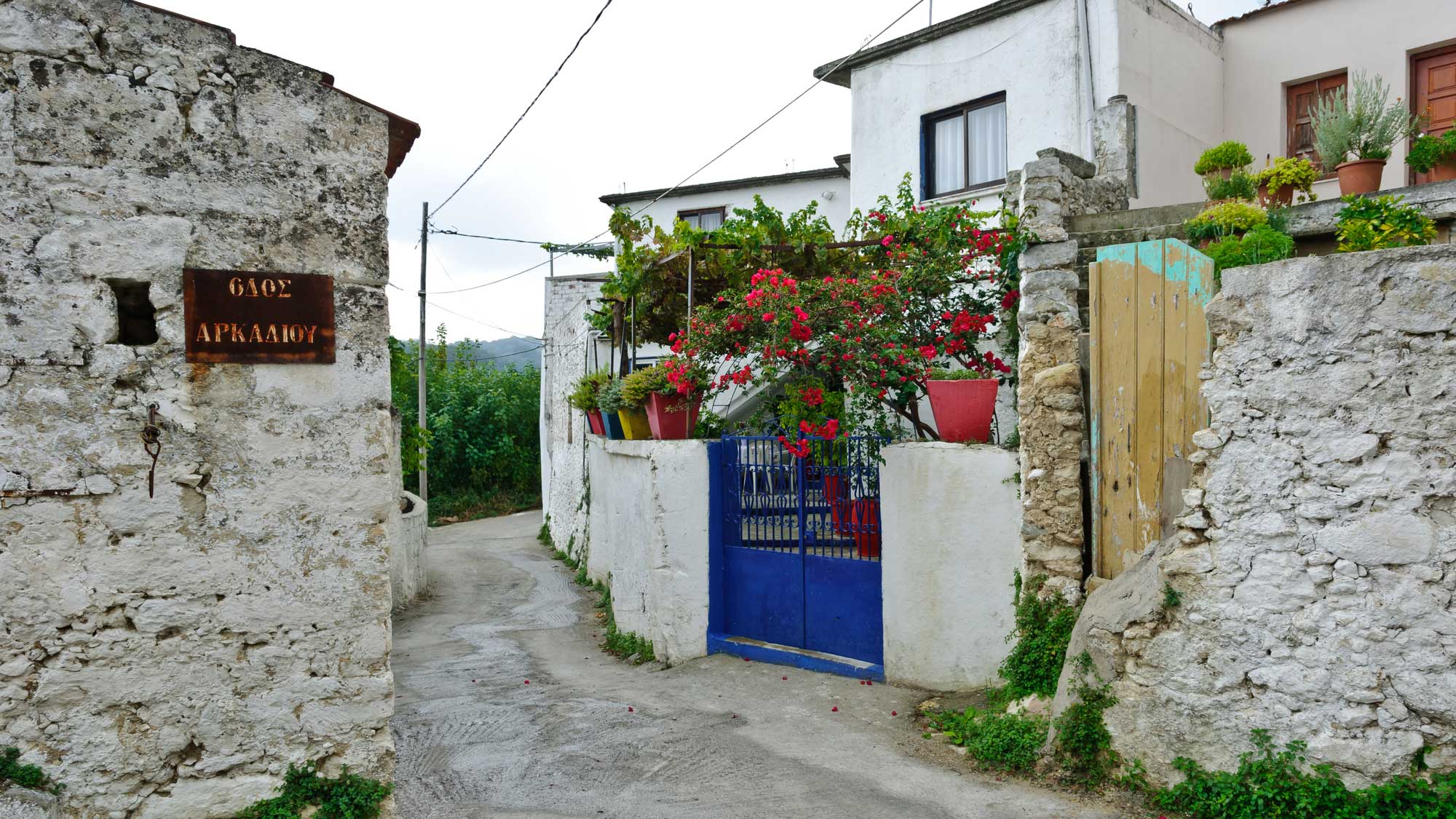 Asi Gonia Is the Perfect Spot to Escape the Heat of the Summer
Asi Gonia is a mountain village of about 800 souls, the smallest municipal unit of Apokoronas. It is historically mentioned for the first time during the Venetian domination. Today, it is one of those Cretan destinations that preserve traditions stubbornly, despite the tourist boom of the past ten years. Plus, the many plane trees here keep the place fresh and shady – perfect to escape the scorching summer sun from June until the end of August.
Asi Gonia can be reached in less than 30 minutes from Georgioupoli. The nostalgic Cretan village still preserves the ancient traditions that shaped its heart.
This is the type of village where you are likely to wait a couple of minutes down the road until the local sheep find safe passage to their homes. In fact, they have a massive festival dedicated to the placid beasts on April 23rd, the day of Saint George: the blessing of the sheep. So do try the local cheeses – they are famous on the island.
Asi Gonia offers you spellbinding views of the Lefka Ori mountain. From here to Kapsodasos you will experience the ride of a lifetime if you dare to drive south on the road known as "Kallikratis Hell." This road ranks among the most dangerous in the world – so be advised.
The drive from Georgioupoli to Asi Gonia is safe and scenic. You will have many beautiful photo ops on the road. Take your time and enjoy the ride. Once you are in Asi Gonia, you can stroll around the village and then stop at a taverna for local fare.
Besides its fortunate location, Asi Gonia is also noteworthy for its checkered history. The village played an essential role in the Cretan struggle against the Ottoman domination. Legendary leaders of the Cretan resistance like Pavlos Gyparis and Georgios Psichountakis led their men in battle here.