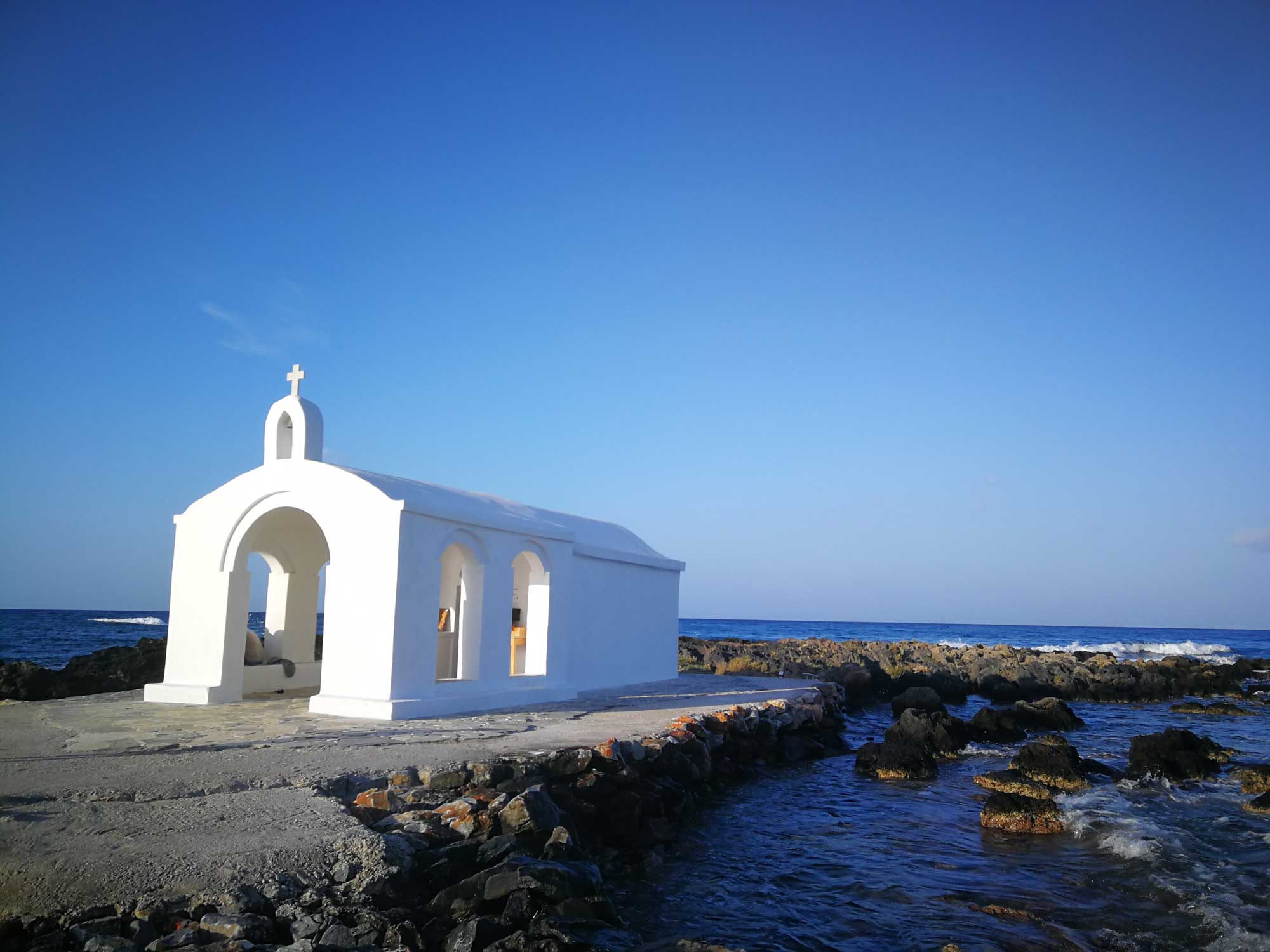 Postcards from Georgioupolis
Georgioupolis is quite an attractive seaside resort. Once a fishermen's village, today this destination is a popular tourist magnet, favored mainly for its lovely, Blue Flag beaches.
Georgioupolis is a tourist village, usually packed in the summer, but even with the crowds, it is still one of Crete's most beautiful gems. It doesn't have many landmarks, but it is well known for its postcard-pretty chapel by the sea. Agios Nikolaos is the most photographed attraction in this area. It is picturesque and romantic seen from the distance, a favorite choice for weddings and wedding photography.
As beautiful as it is, Agios Nikolaos is not the only church in Georgioupolis. The main town church, in the center, is an imposing sight with fascinating fresco paintings. The Church of the Ascension is rarely mentioned and not so often photographed, but it's well worth to visit it for its peaceful ambiance that inspires prayer and meditation. If you happen to be in Georgioupolis at the end of May, you can observe the feast of the Ascension celebrated in the yard of the church (May 25) – an impressive procession that attracts hundreds of Greek Orthodox believers.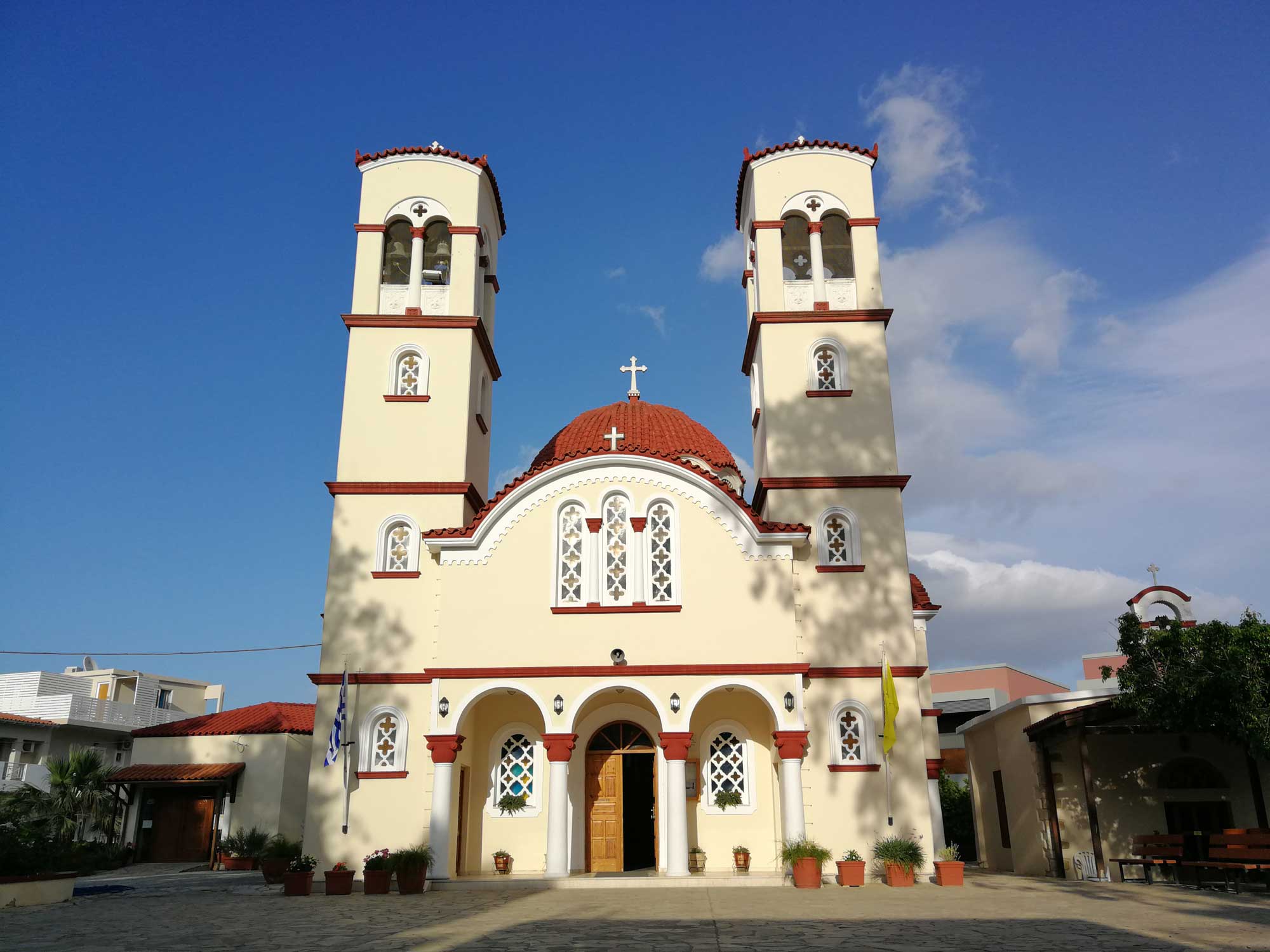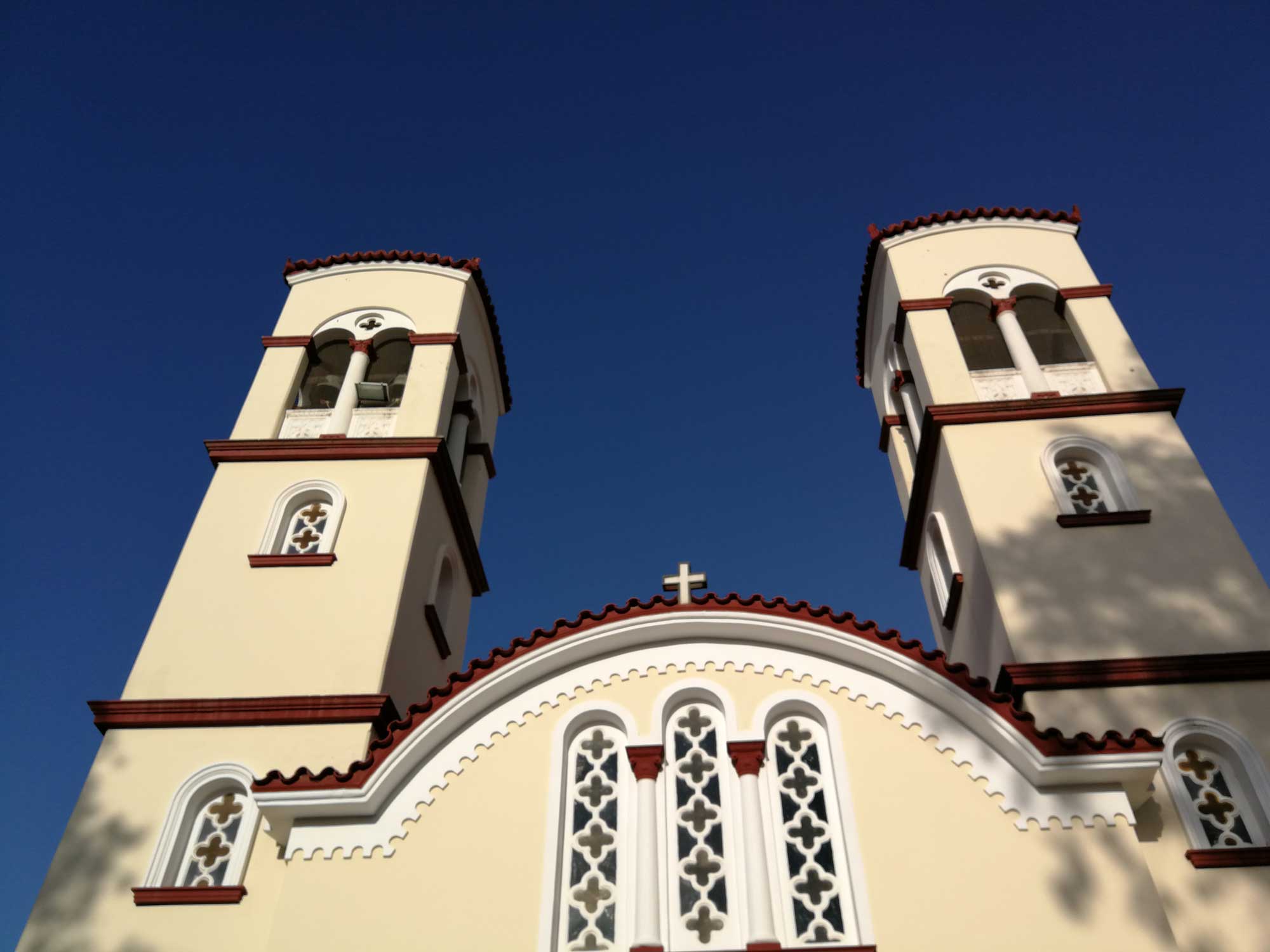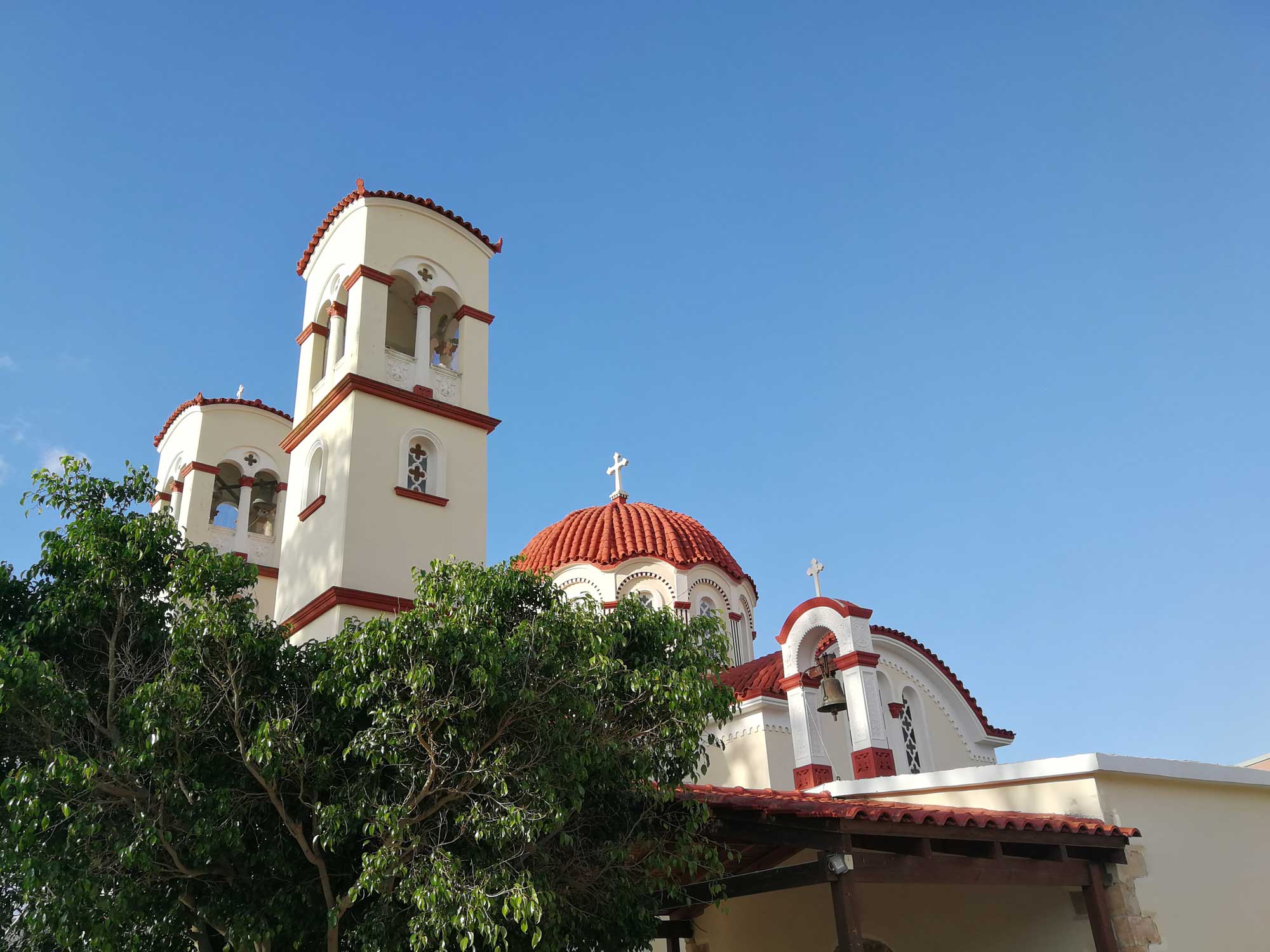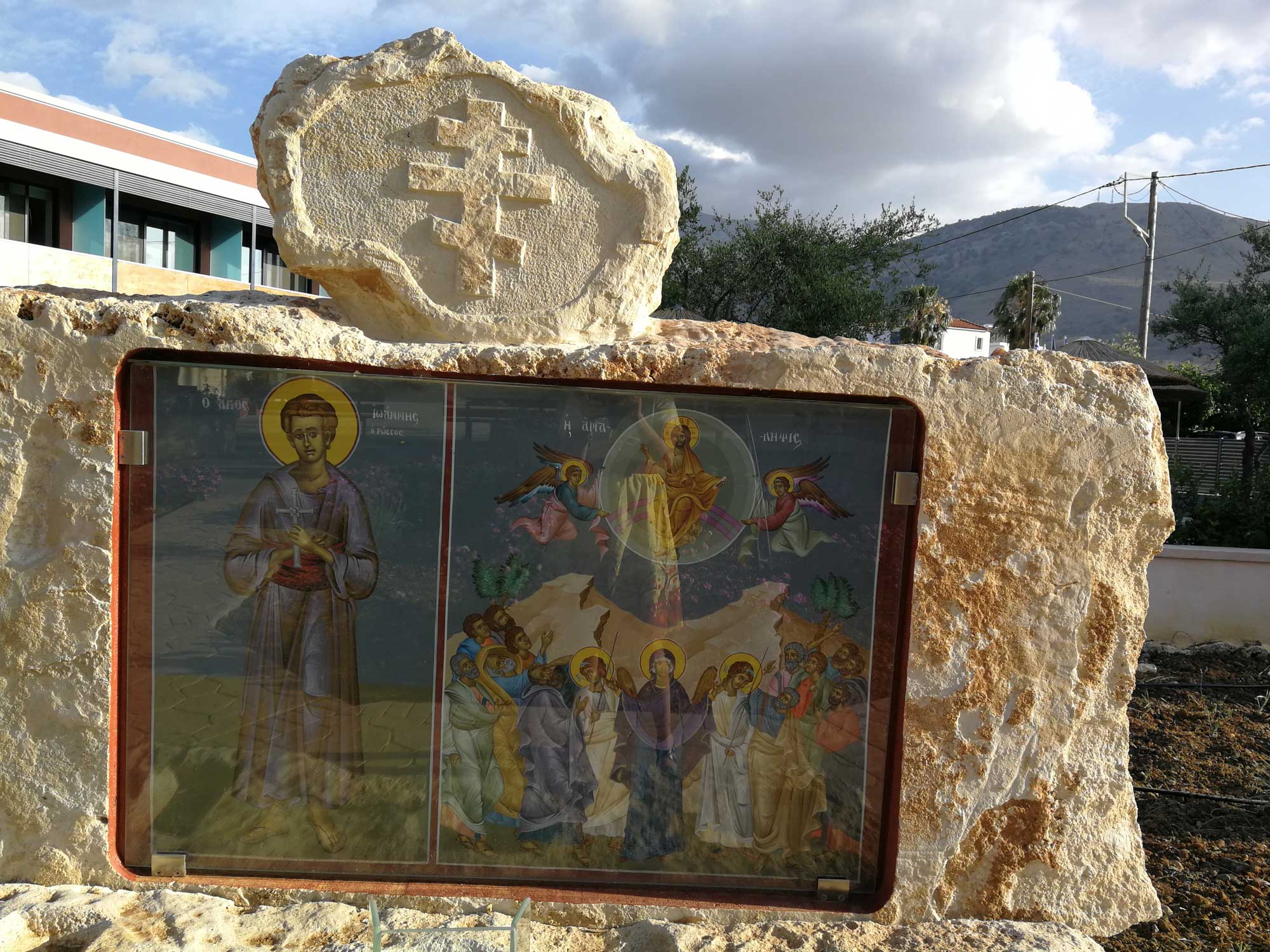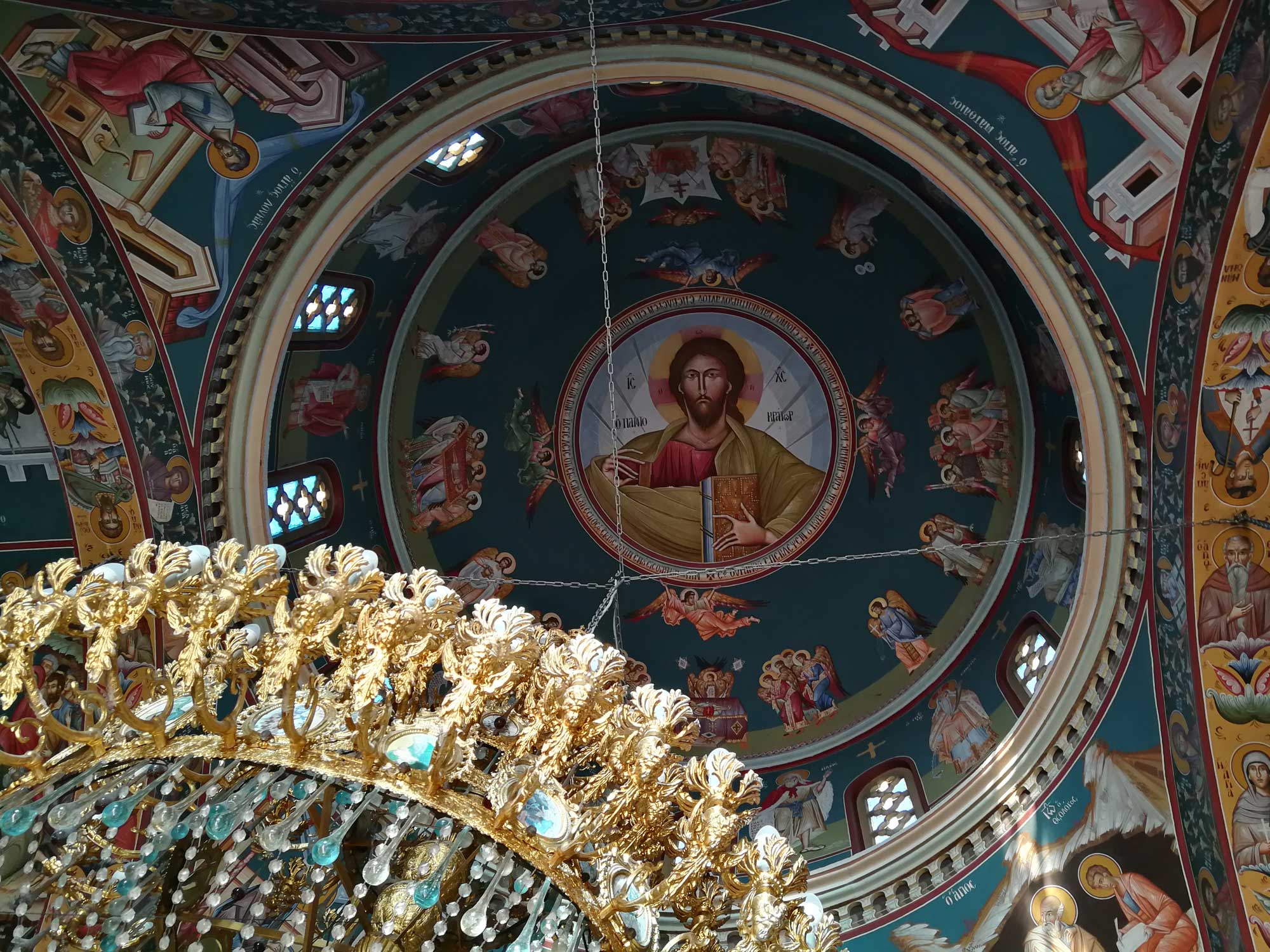 The village itself has a beautiful beach, well organized, with sun loungers and umbrellas lining up along the shores of the Cretan Sea, offering delightful views of the small Agios Nikolaos chapel. There are many tavernas and beach bars by the sea too, all serving reasonably priced drinks and snacks.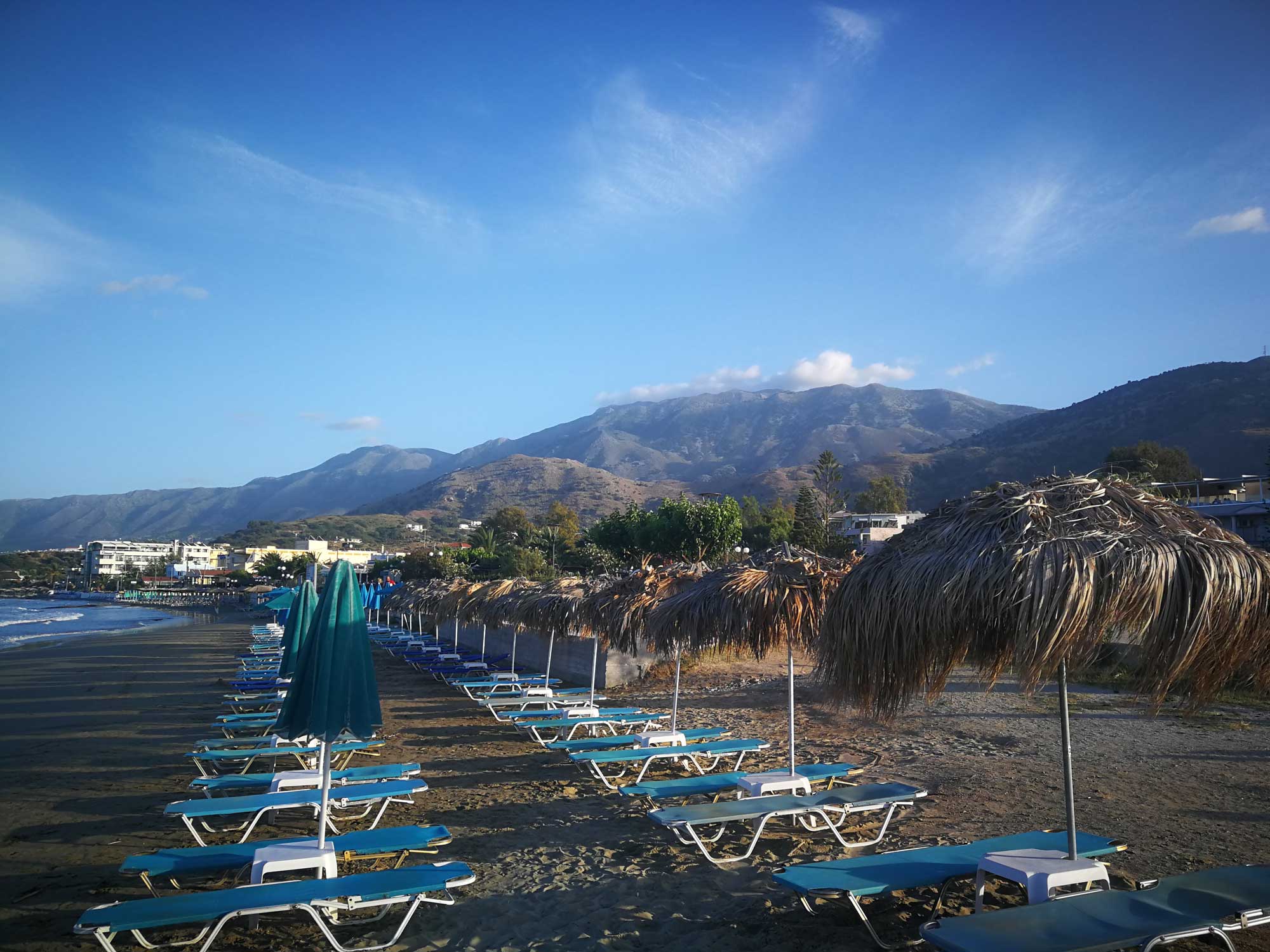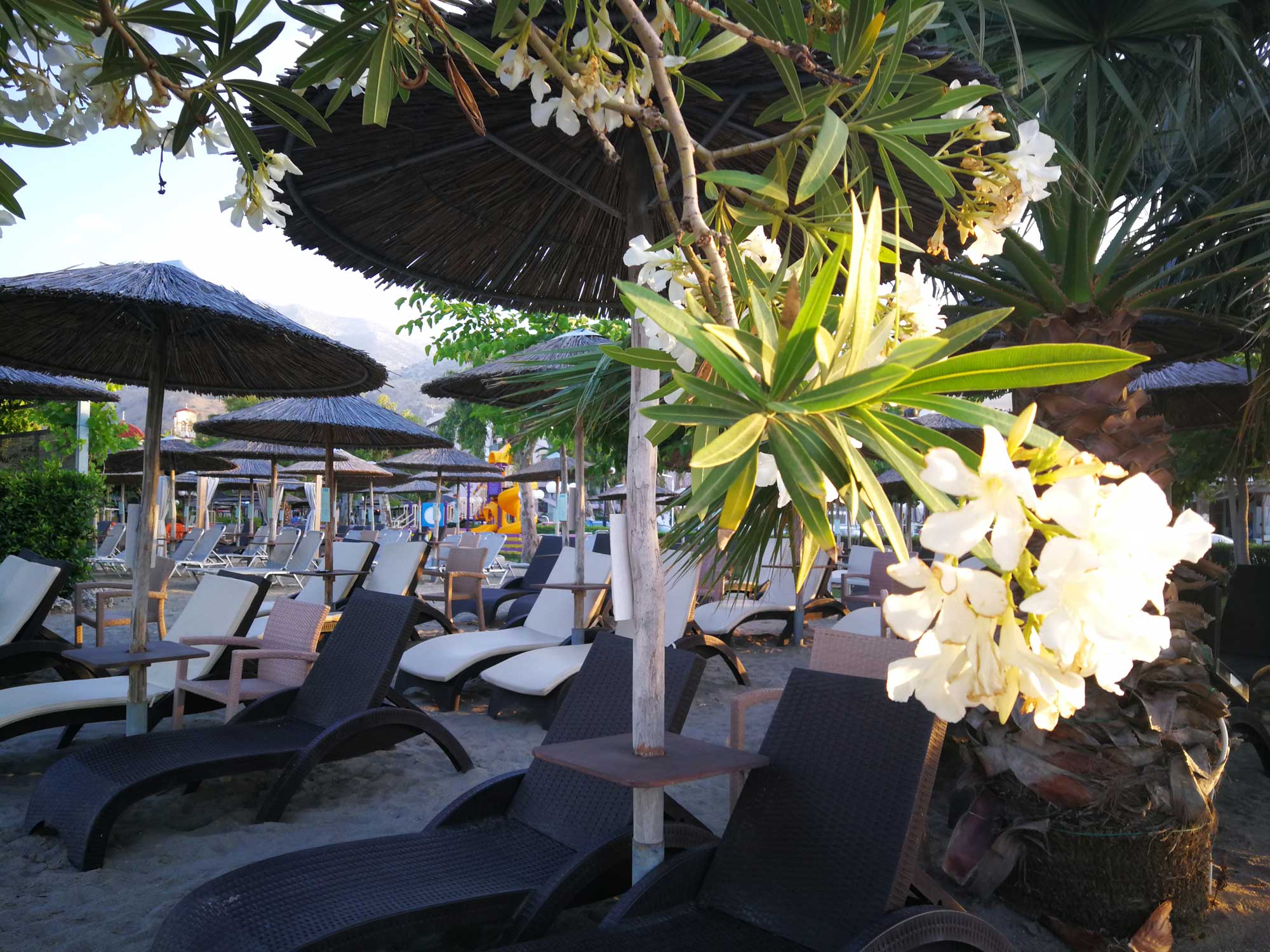 There's also a small, scenic harbor, but the village is best-known for being the site where the river Almyros meets the sea and for its ever fragrant eucalyptus trees on the old road from Vrisses.
We invite you to discover this spellbinding destination and to enjoy authentic hospitality at Mythos Palace Resort & Spa, Anemos Luxury Grand Resort or Eliros Mare.