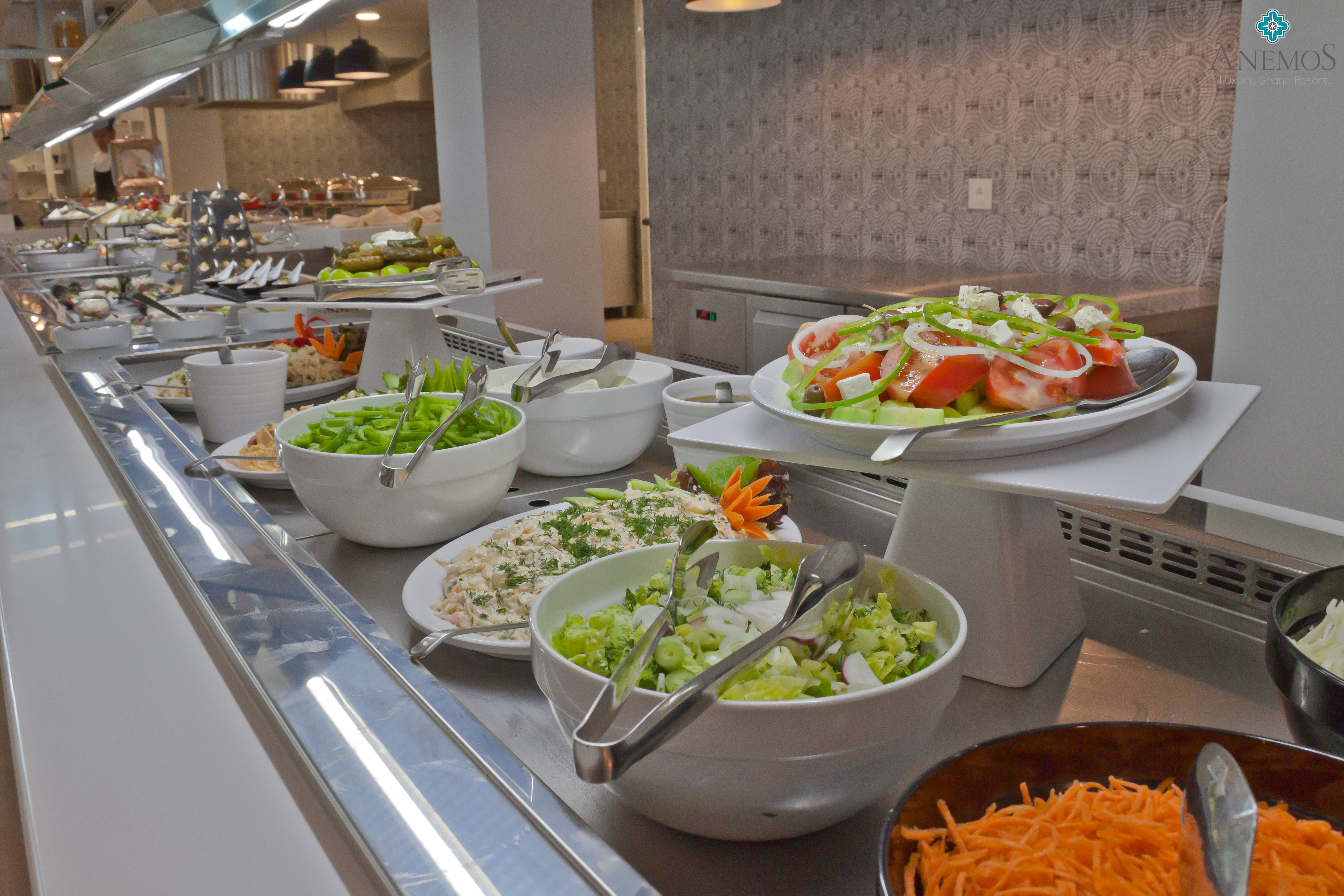 Dining: Anemos Luxury Grand Resort Offers Charming Restaurants
Dining at Anemos Luxury Grand Resort
When it comes to dining, Anemos Luxury Grand Resort, our 5 star luxury resort and spa near the ever enchanting Georgioupoli, offers excellent venues, all embracing the romantic atmosphere of the place, but designed to satisfy the whole gamut of guests who choose us as their home away from home on Crete.
From breakfast till late, our guests will enjoy fresh, seasonal specials, prepared with local organic produce as much as possible, local fish, free-range meats, and Cretan cheeses, oils, honey, and herbs.
Meltemi Main Buffet Restaurant
The resort's main restaurant is Meltemi, a spacious, airy venue, where you can enjoy the freshest of the season under the blue skies. Dining al fresco stimulates the appetite and is a natural mood booster. You will eat well and feel good while the breeze cools you off, and the sunlight kisses your skin. Of course, there's also an ample indoors area for those who prefer a roof over their head while dining. The menu is international, with options for meat lovers, for pescatarians, for vegans and for vegetarians. Our dietary needs are accommodated on request. Since this is a buffet restaurant, you can customize your meal according to your individual preferences.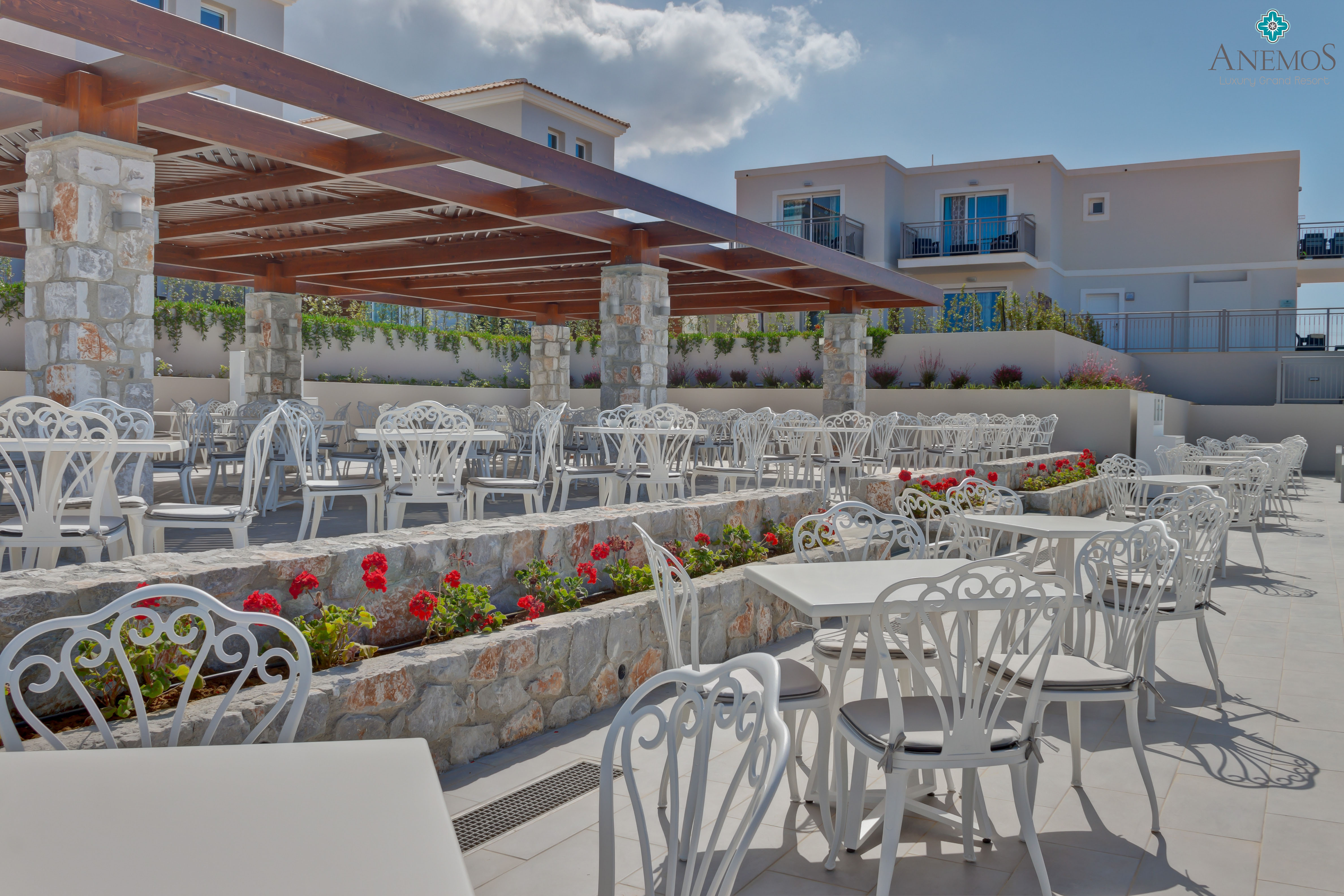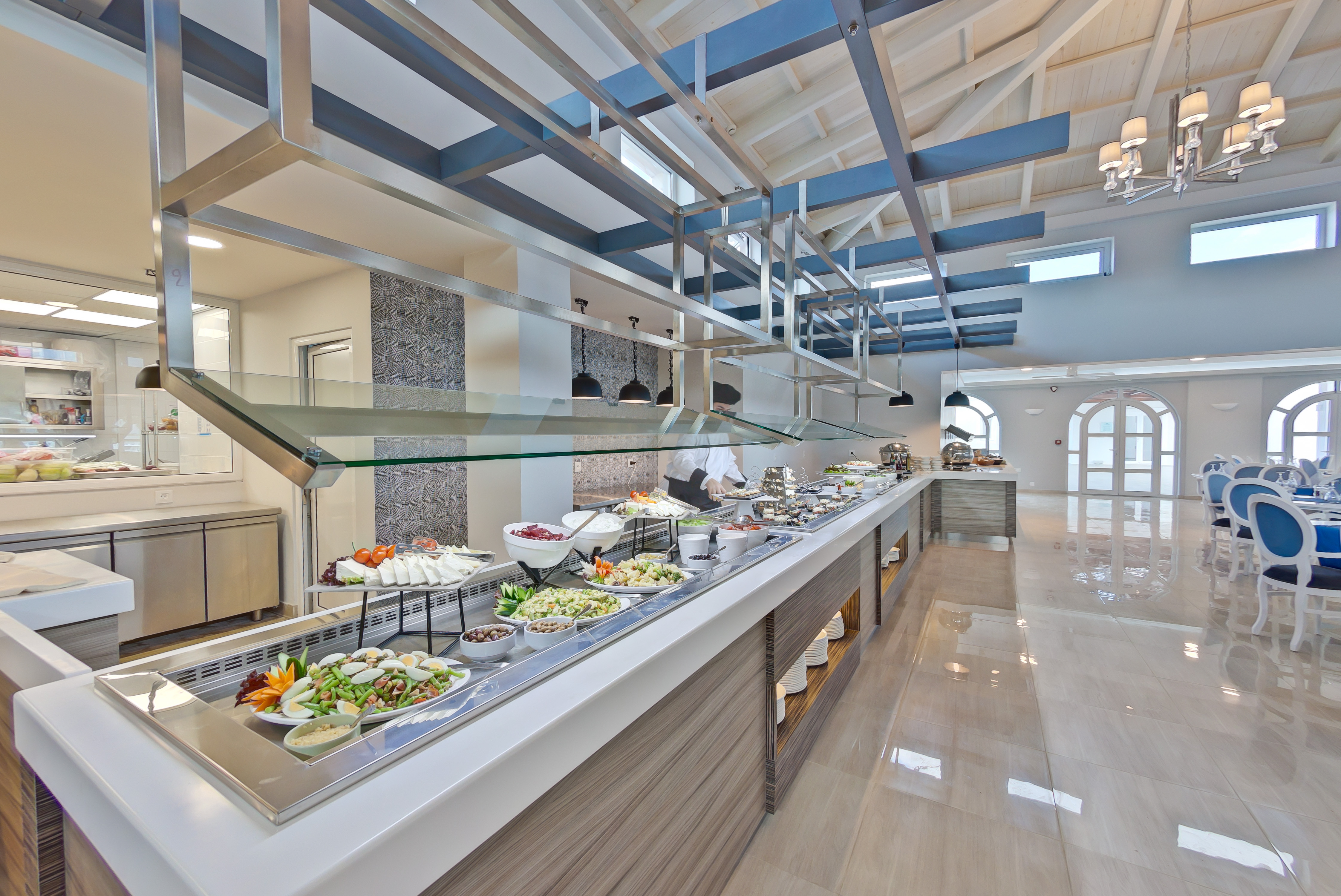 Levantes: Cretan Gourmet Nutrition Restaurant
The Cretan diet is famous all over the world, and what would a Cretan vacation be without this type of diet. Some of our guests prefer it to an international menu, and Levantes is just what they need. It is also a charming restaurant, overlooking the pool, with shaded areas, and romantic ambiance at night.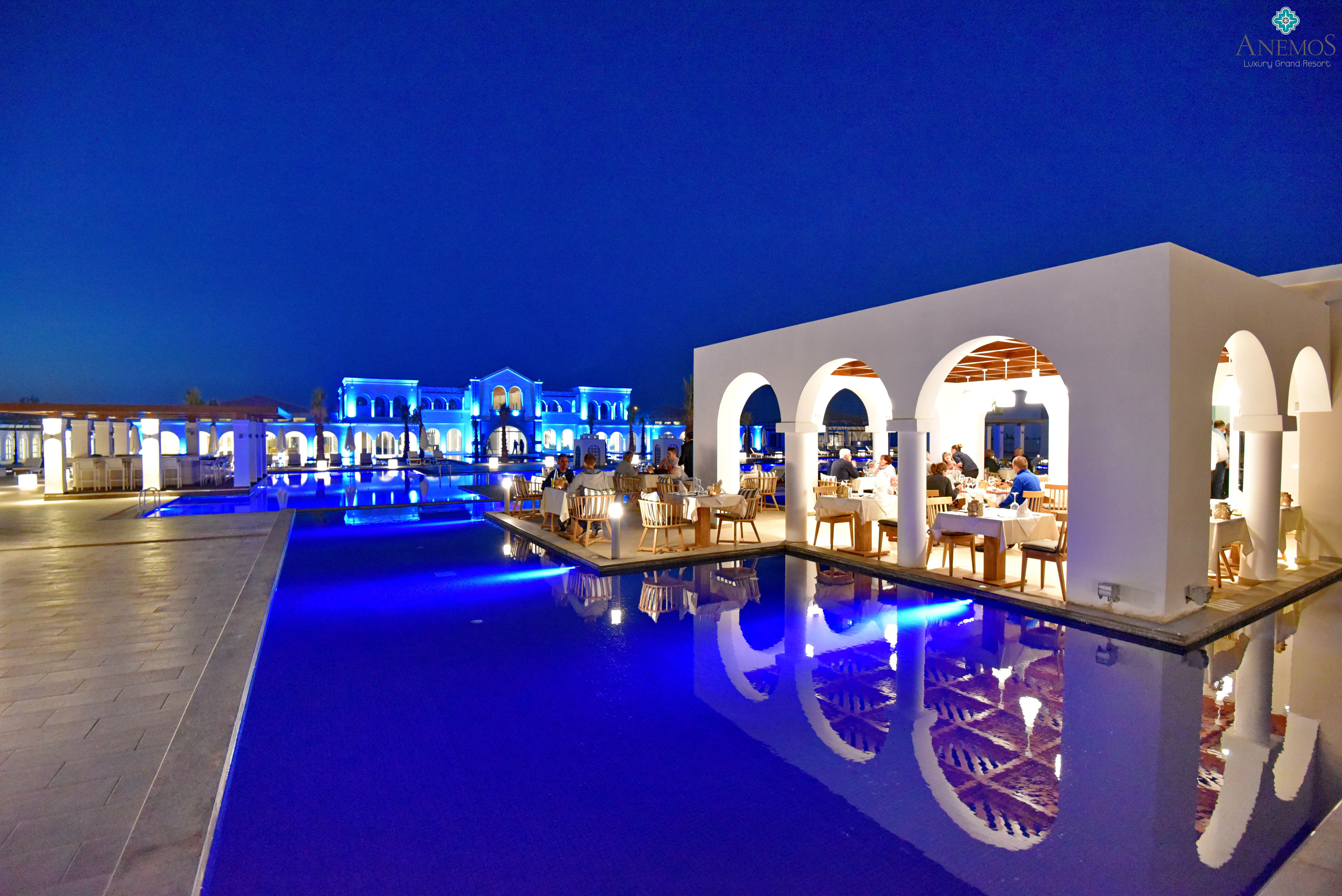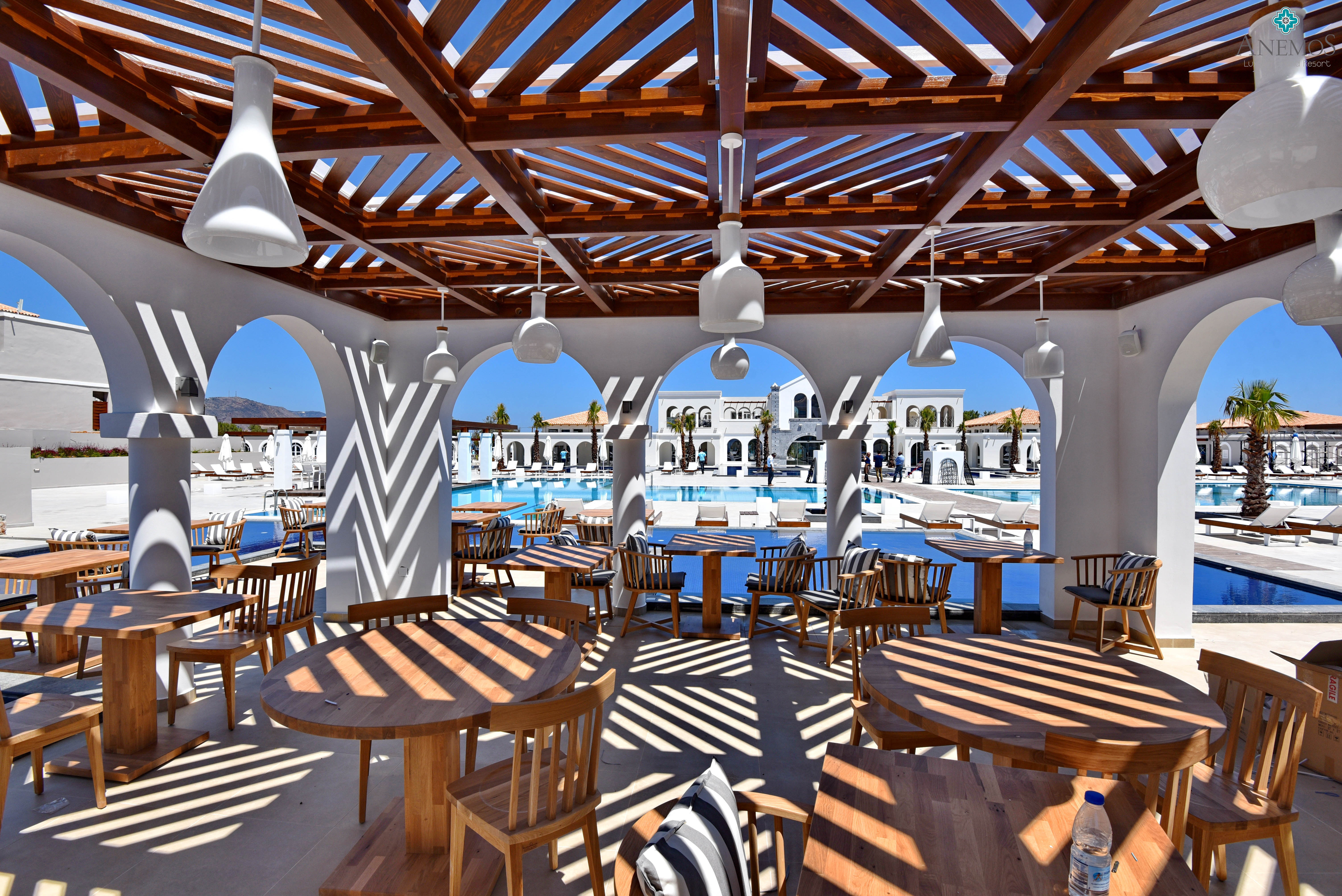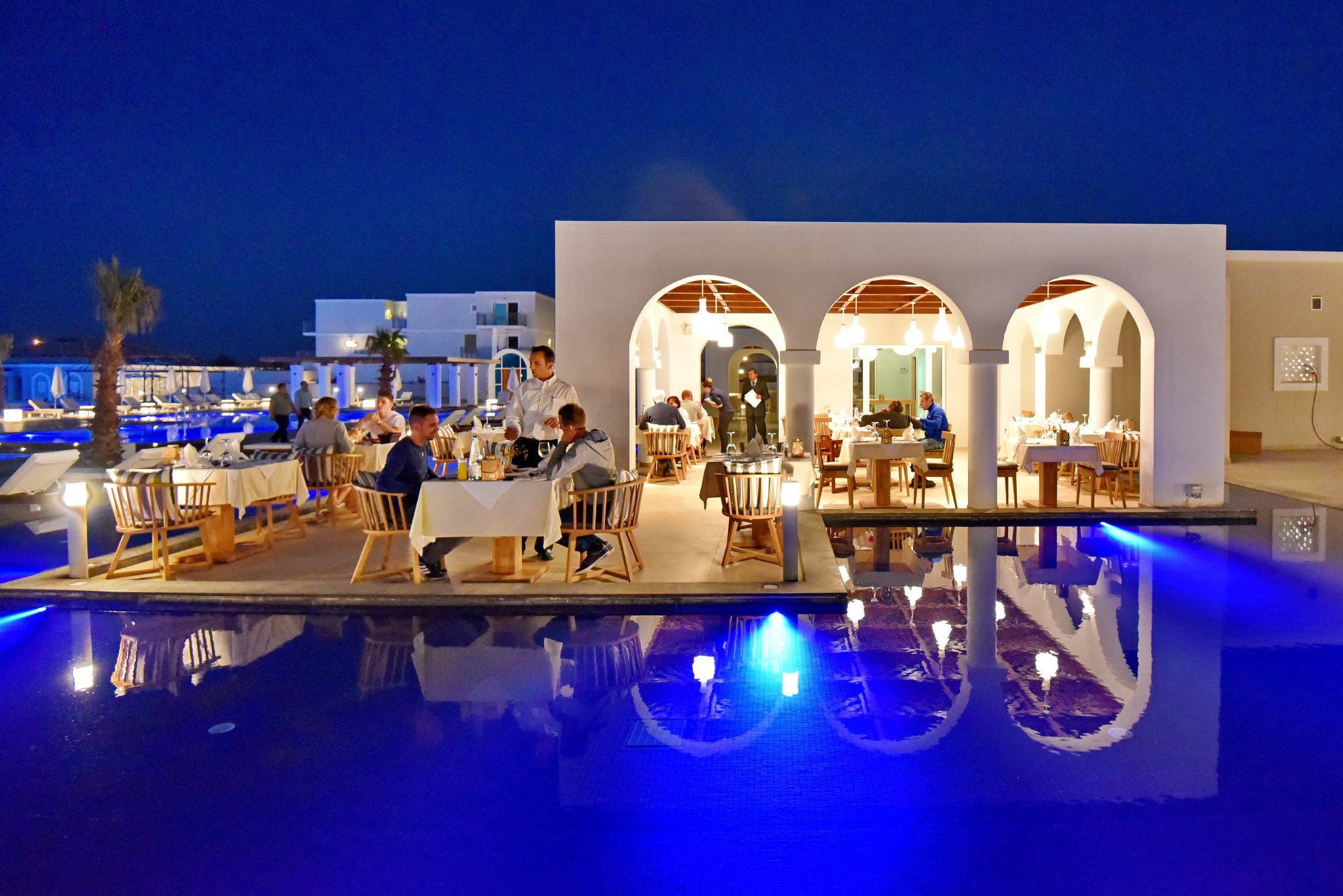 Ostria: Mediterranean Seafood Gourmet Restaurant
Ostria is our Mediterranean seafood gourmet restaurant, like Levantes with a nice pool seating area, and romantic vibes in the evening. This is where you can enjoy sophisticated seafood creations, salmon, king prawns, lobsters, mussels, oysters, and the "catch of the day," fresh fish caught and brought in by trusted and certified local fishermen.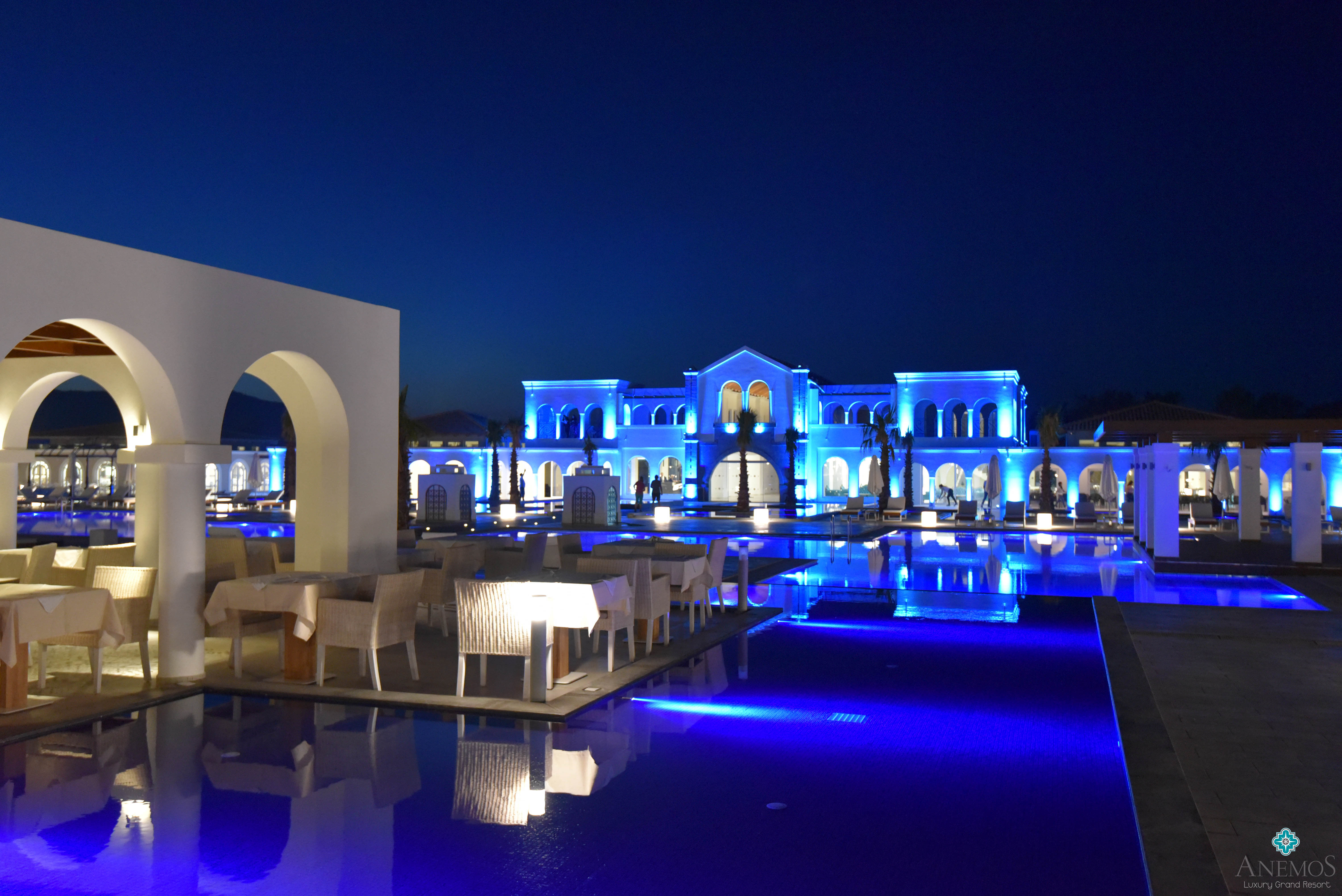 Our Day Dining brasserie opens at lunch, with an a la carte choice of foods for every palate, and for all ages. The atmosphere is casual and relaxed, sophisticated, yet unpretentious, by the pool: the perfect setting for outdoor dining.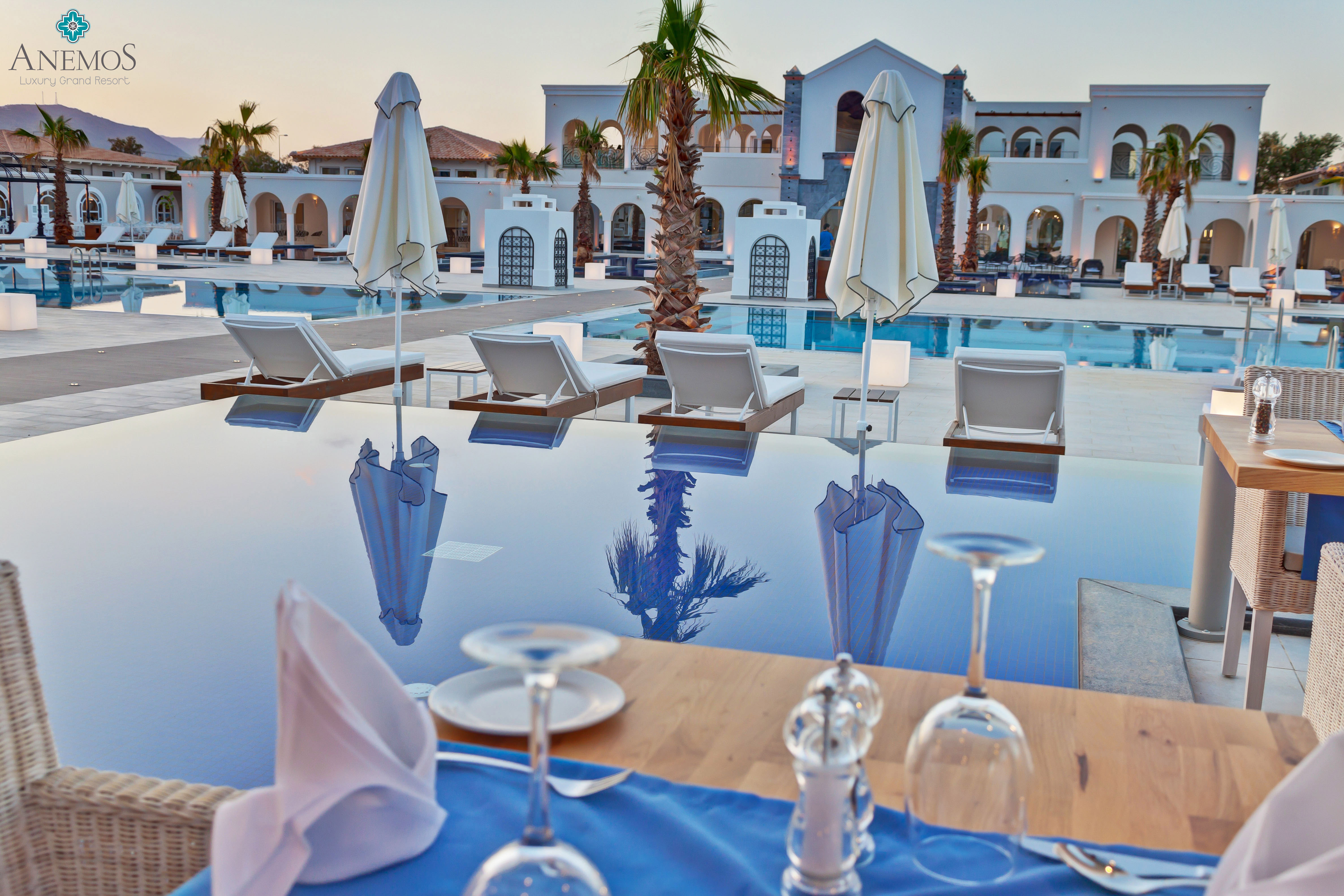 Sirocco: Beach Bar
Finally, Sirocco beach bar opens two hours before lunch and welcomes guests till 6:00 pm, with refined cocktails, cold drinks and juices, and light foods, like salads, pasta, sandwiches, burgers, wraps, and fruit salads.