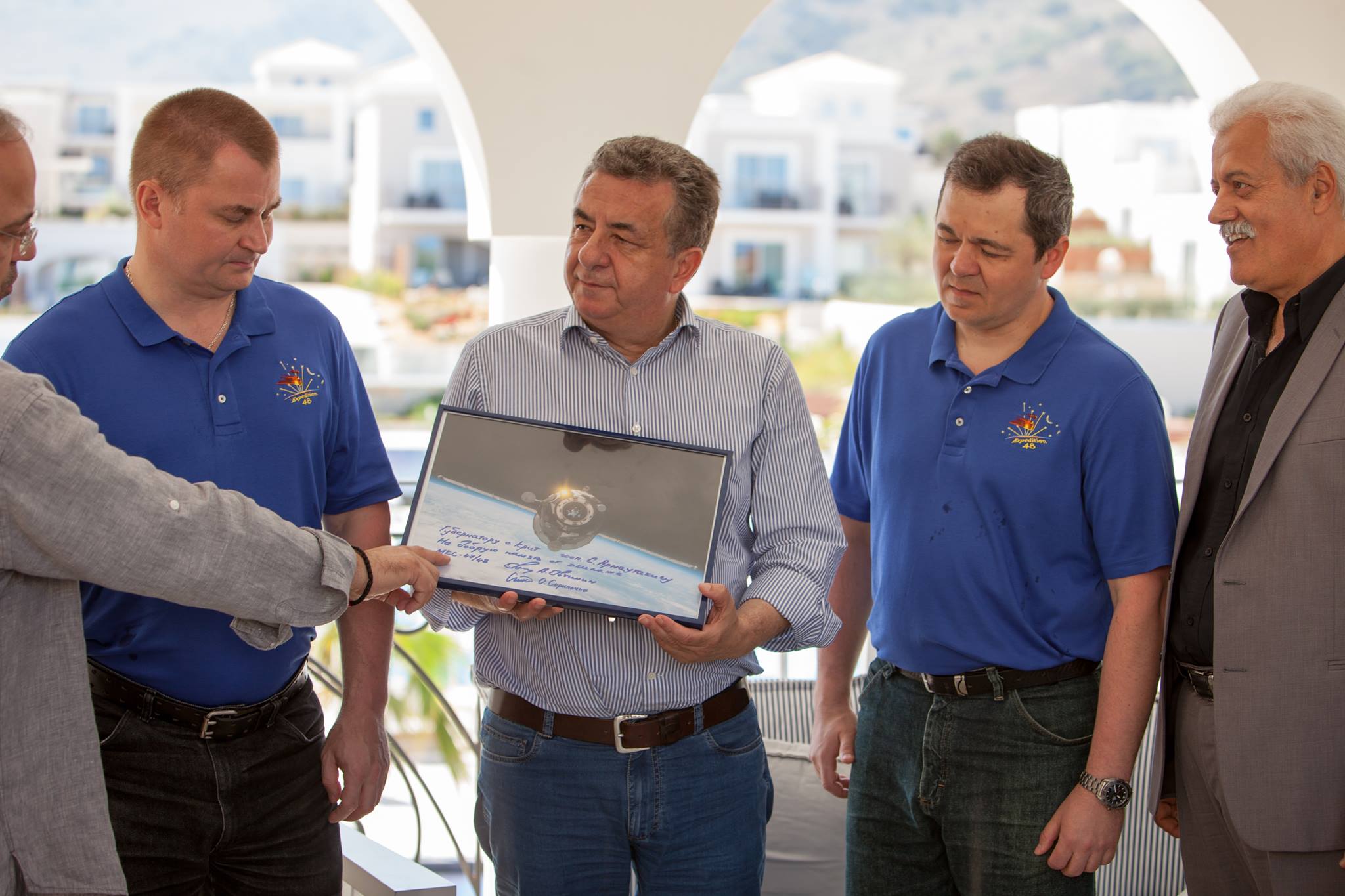 Russian Cosmonauts Choose Anemos for Rehabilitation Program
Anemos Grand Luxury Resort and Russian Cosmonauts
Anemos Grand Luxury Resort had the distinct pleasure of hosting Russian cosmonauts Alexey Ovchinin and Oleg Skripochka last week. Just off 172 days aboard the International Space Station (ISS), the two were re-acclimating and getting some well-deserved R & R.
At a press conference held at the resort last week, officials and media from all over Crete, including our Governor, Stavros Arnaoutakis bid welcome to these brave space adventurers. As part of an initiative in collaboration with Roscosmos, Anemos, and other Cretan sponsors, a new program for rehabilitation was created, one focused on our island's greatest natural assets. Our two friends are continuing this project after ISS cosmonauts Yuri Malenchenko and Anton Shkaplerov stayed with us previously. As Governor Arnaoutakis stated so appropriately at the press conference:
"It is particularly meaningful that Russian cosmonauts chose this island for their rehabilitation program. Their stay on our island offers a wider view of Crete and Greece to the whole world, and especially in Russia and Eastern Europe."
Organized by Greek journalist in Moscow Thanassis Avgerinos, in collaboration with Eyewide Digital Marketing, and a great many others, this program is supervised by Roscosmos physician, Mikhail Potapov, who oversees the therapies for the cosmonauts.
Crete is the ideal destination for relaxation, physical and mental recuperation. The climate and the cuisine here are part of the regimen, but most of all Crete is unique for its special brand of caring. For their investing trust in us, we are deeply thankful to our brave new friends.