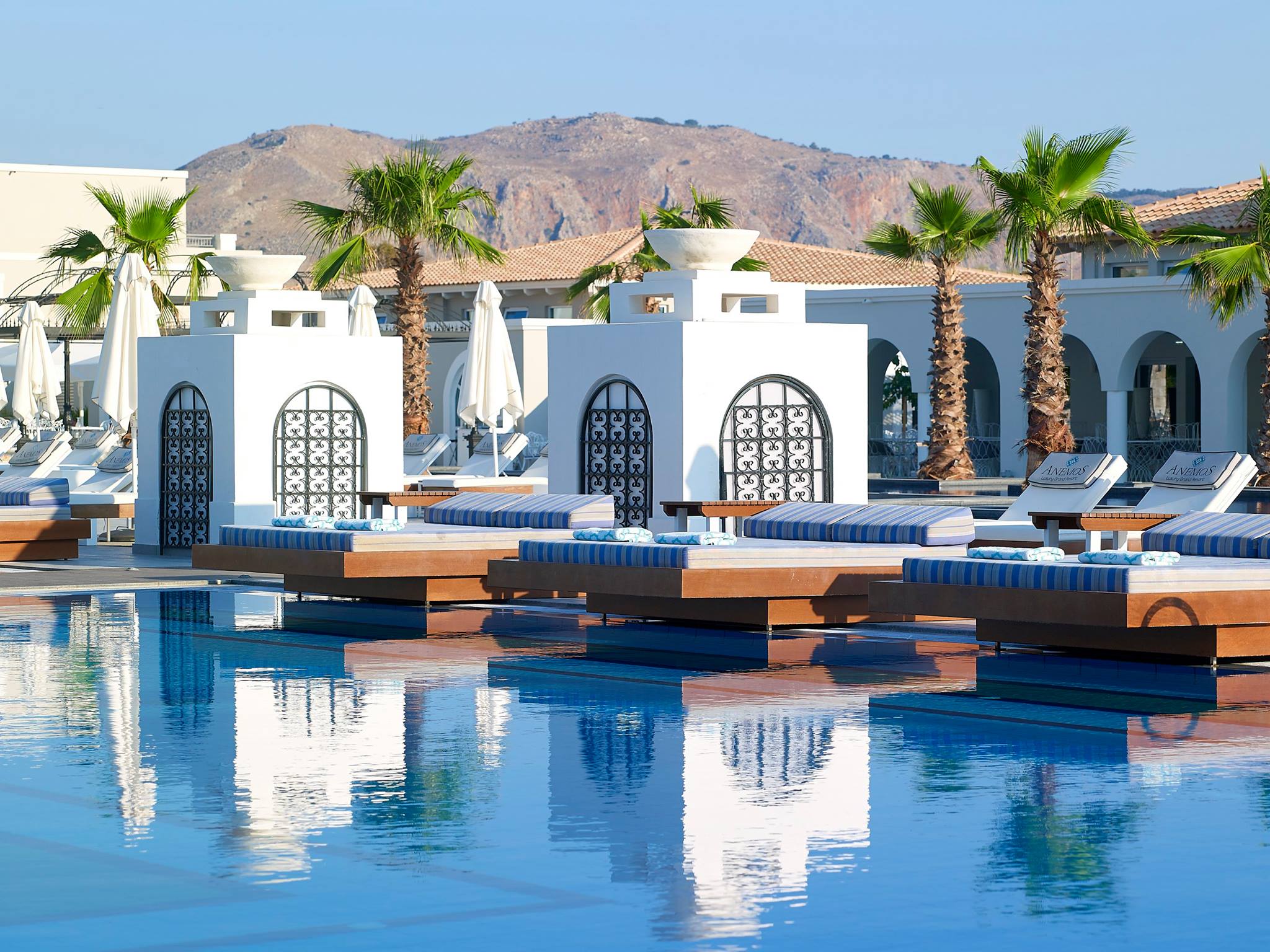 Summer Paradise: Anemos Luxury Grand Resort
Anemos Luxury Grand Resort is a Cretan summer paradise. The resort is the pearl of Georgioupoli, a stunning luxury complex, with pools of deep blue, and sparkling white maisonettes and cabanas that shine like marble under the Cretan sun.
The Greek-Cretan style Anemos Luxury Grand Resort boasts bright interiors with minimalist decor, which is refreshing and relaxed with its turquoise accents. Any of the rooms, suites, and maisonettes offer unparalleled comfort every summer, and guests who book early on the official site (by February 1st) always enjoy discounted rates, better than anywhere else online.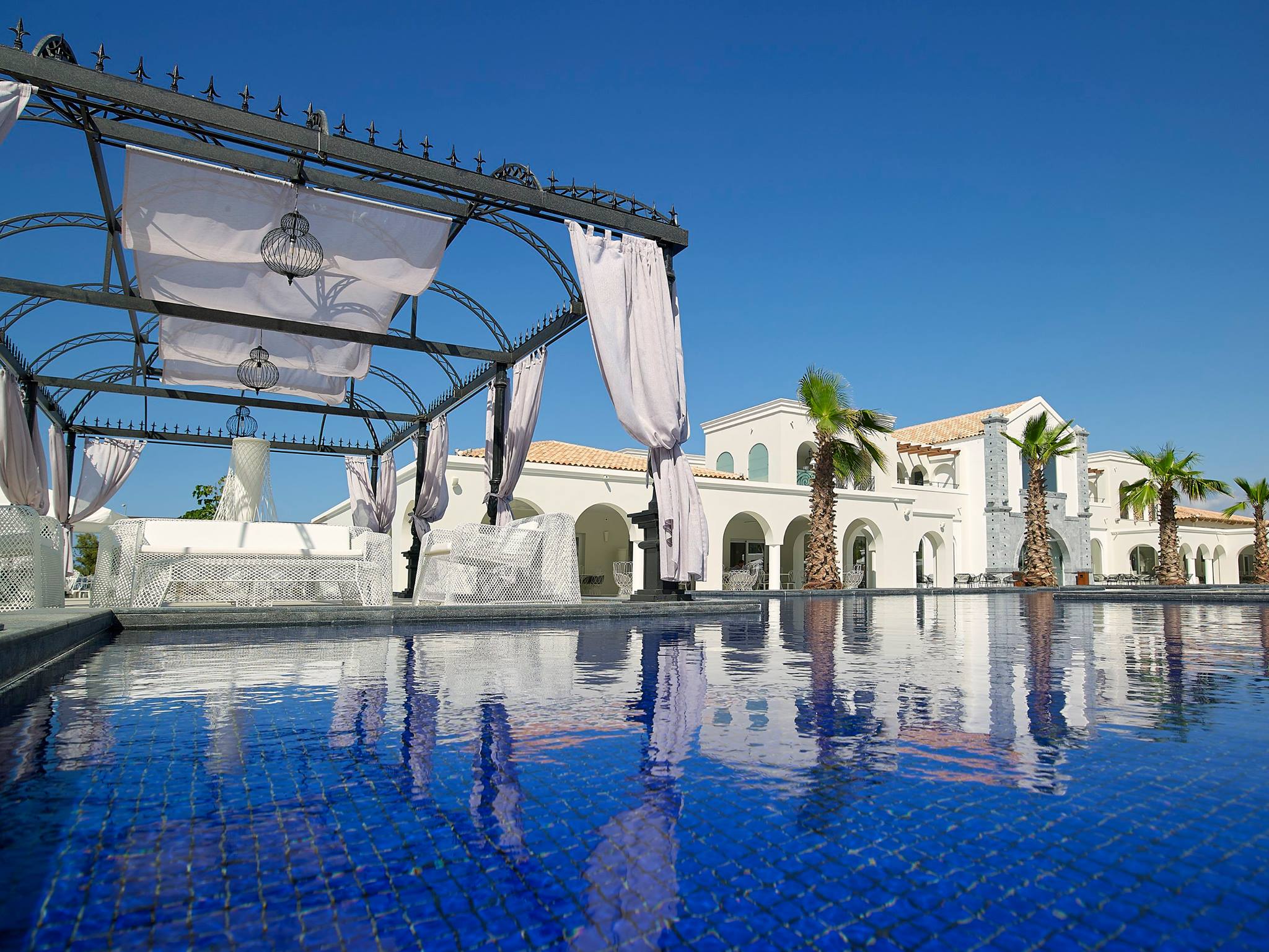 Although Anemos Luxury Grand Resort has access to a private beach, many guests prefer spending time by the pool. For them, there are two outdoor swimming pools with comfortable beach lounge chairs and umbrellas. With a room key or beach pass guests can enjoy these at any time, however, gazebos and cabanas must be booked in advance. These are perfect for couples who want to spend unforgettable moments as our staff offers them personalized services.
If the weather does not agree with your schedule, if it rains or it's too windy to enjoy the beach or the outdoor pools, you can still splash around in our indoor heated swimming pool. You can finish the day with a personalized package at AURA Spa and Wellness Center, which offers a variety of treatments, including body scrubs with olive oil, aloe vera body masks, mud masks, foot and body massages, and so on.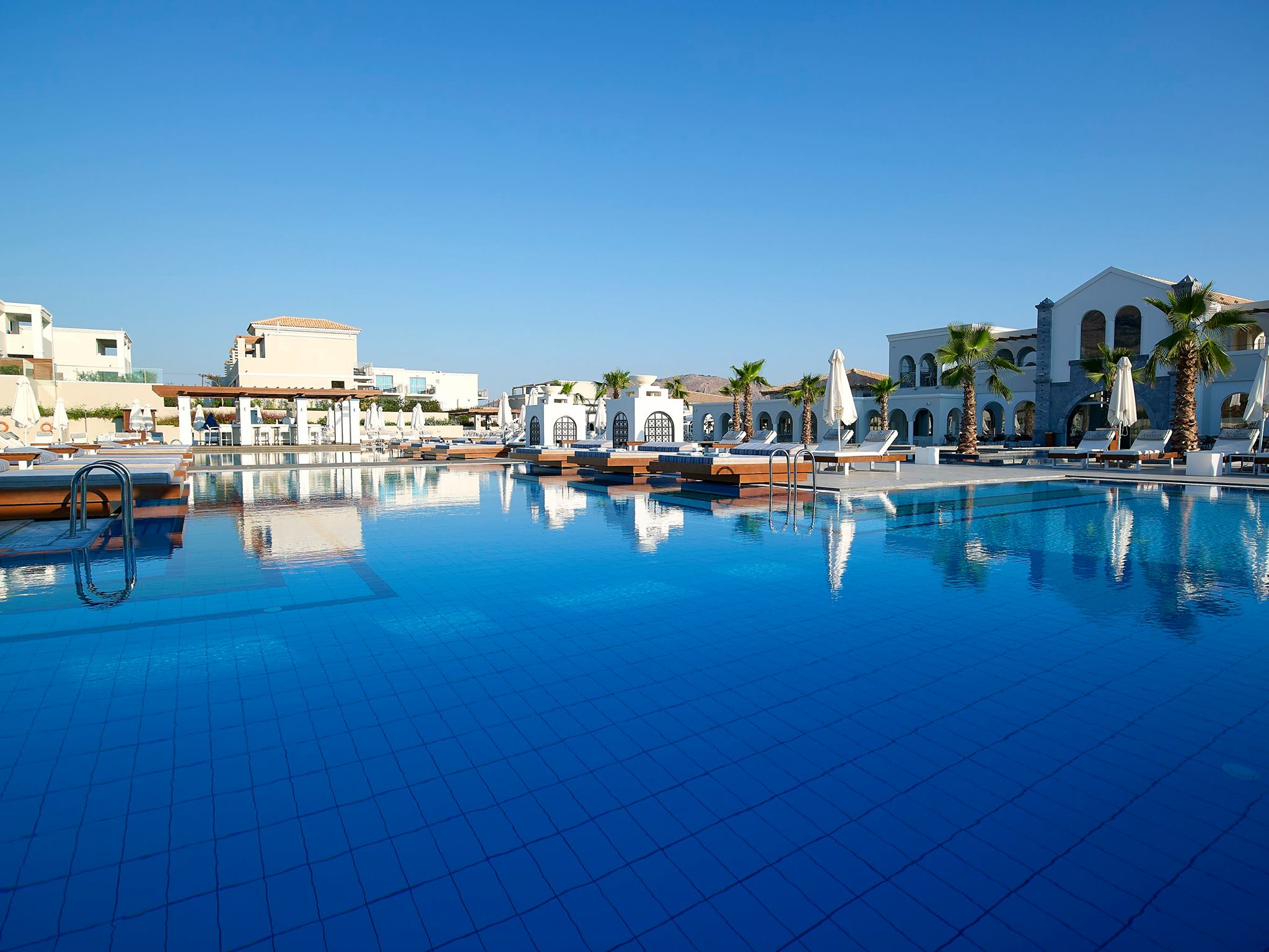 Several other activities make your summer with Anemos Luxury Grand Resort memorable. You can play beach volleyball, basketball, and beach soccer, or you can ask the concierge to assist you with entertainment and tours.
Other services that will convince you that Anemos Luxury Grand Resort is a summer paradise include breakfast in your room, private candlelight dining on the beach in gazebos or cabanas, welcome drink upon arrival, helicopter excursions, sailing parties, evening entertainment programs, and much more. Even our little guests will keep laughing all day long at the Anemos Mini Club, which offers a children's swimming pool and water slides, indoor rooms with toys and games, cinema, and activities indoors and outdoors.