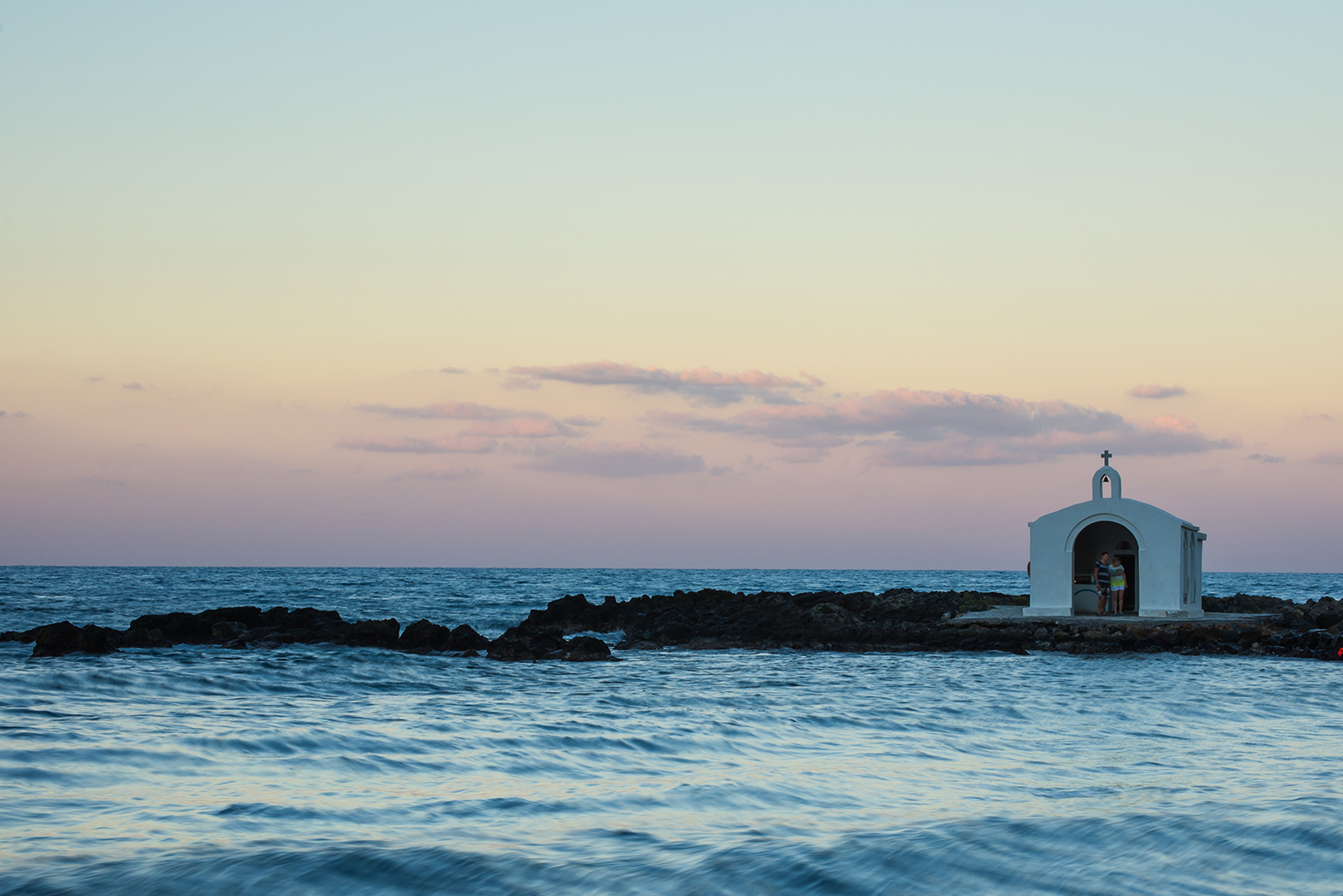 Pristine, Serene and Ever Enchanting Georgioupoli
Georgioupoli is one of those Cretan destinations that attract with their untamed nature, beautiful stretches of sand, and fragrant air, perfumed by eucalyptus trees. This is where Almyros meets the sea, an enchanted place, nestled on the Almiros Bay, between Chania and Rethymno.
Georgioupoli is a tourist village, usually packed in the summer, but even with the crowds, it is still one of Crete's most beautiful gems. Its main square, with cafes and restaurants that stay open late, fills up with people, who are chatting happily, seated around a table and sipping coffee or raki under the shade of the eucalyptus trees.
The picturesque harbor of Georgioupoli may not be big, in fact, it resembles more a marina, but is romantic, and still keeps some of its old flair, with fishing boats that remind travelers that long before becoming a booming tourist resort, this was a fishing village. That tradition still keeps, so make sure you taste local seafood and fish specialties, which are richly available in most local restaurants.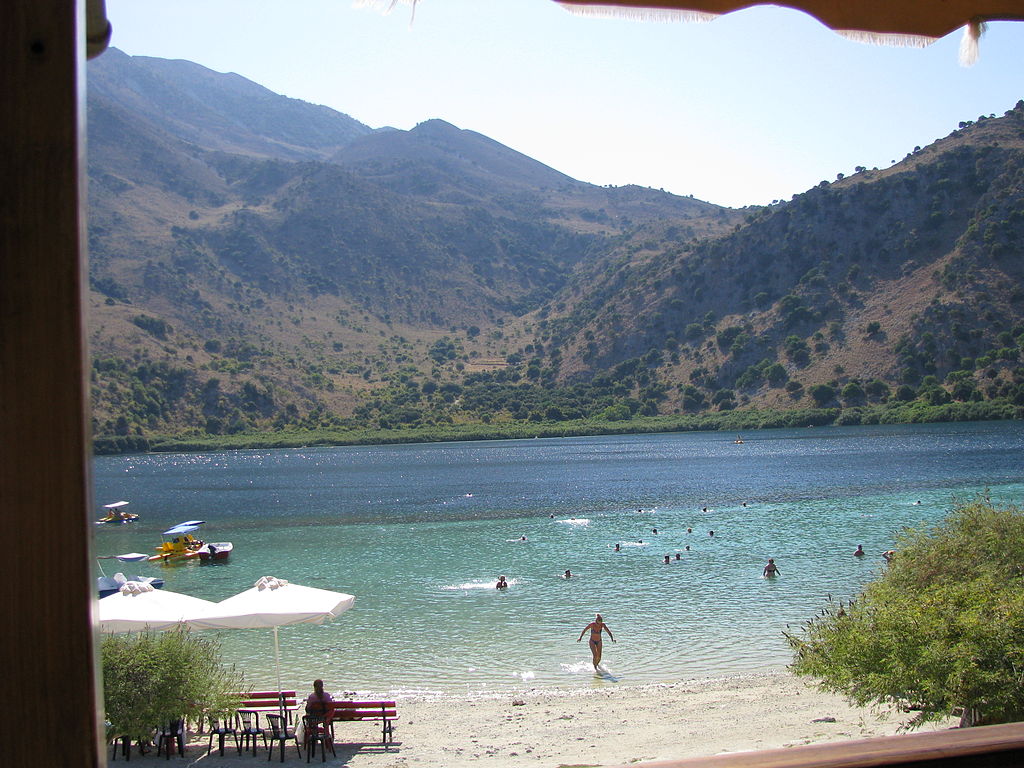 Georgioupoli is lively and fun, and, because it has a beach stretching 9 km, plus a smaller beach, called Kalyvaki, on the other side of the Almyros river, you will always find a place to lay in the sun. If you are an active traveler, there's plenty to do here. Hike to Lake Kournas, Crete's only freshwater lake, and ride a pedalo, to admire the White Mountains mirroring their peaks in the clear waters. There are also canoe rentals at the shore, or, if you'd rather spend a lazy afternoon bathing in the sun, rent a sunbed, and take in the pure air and the laid-back atmosphere of the place. Many people choose to ride a mountain bicycle to the lake, and horseback riding is also a favorite pastime among many visitors.
Another active pursuit common on the beaches of Georgioupoli is kitesurfing, as the weather conditions are exceptional here for this sport. Or, you can go on day trips, exploring the rustic, less tourist villages, nearby, for a taste of authentic Cretan lifestyle. There are also many places of interest for those with a passion for film: Kokkino Chorio was the filming location of the 1964 film Zorba the Greek starring Anthony Quinn, and it's only a short, 30 minutes drive from Georgioupoli.
We invite you to discover this spellbinding destination, and to enjoy authentic hospitality at Mythos Palace Resort & Spa, Anemos Luxury Grand Resort or Eliros Mare.