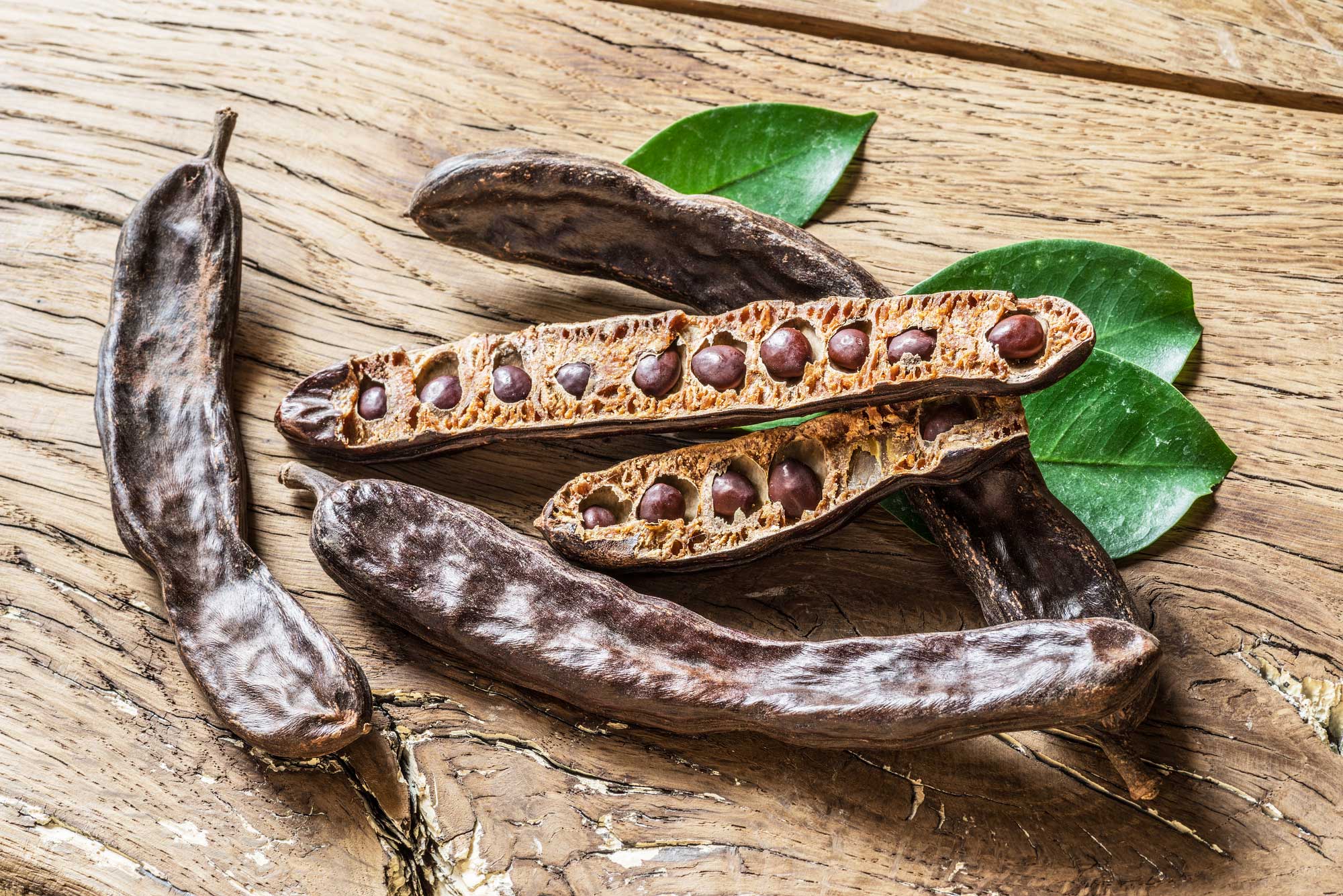 Cretan Superfoods: The Carob and Creta Carob Factory in Argyroupoli
Creta Carob Factory in Argyroupoli
The humble carob – Ceratonia siliqua – is known by many names. Be it called St John's bread, locust bean, locust-tree, or carob bush, this evergreen produces a type of superfood that offers a lot of health benefits. This superfood is processed not far from Georgioupoli, at Creta Carob factory in Argyroupoli.
Incredible Health Benefits Offered by Carobs
According to this infographic by Dr. Axe, carob chips help with diarrhea relief, lower high cholesterol, combat obesity, manage blood sugar, and are rich in minerals.

These benefits are evident according to further research. A cocoa powder alternative, the carob flour is rich in calcium, zinc, potassium, phosphorus, vitamin K, riboflavin, and vitamin E. It has natural antioxidants that are valuable for your health. It can be used to aid weight loss, in cancer prevention, and to reduce dangerous forms of cholesterol that result in heart disease.
Creta Carob Factory in Argyroupoli
Carob is common on Crete where Creta Carob established a sustainable business to provide organic carob products since 2006. According to the official website of Creta Carob, carob trees thrive in the difficult soils of Crete due to arid conditions naturally free of fungus and pests.
The uses of chemical sprays are not necessary on Crete Island. The tree grows 15 m in 50 years. It does not bear fruit for the first 15 years. However, once fruiting, it will yield one ton of beans in one harvest. Carob pods are harvested in the middle of September. The growing carob pods look like green broad beans but they turn to a dark glossy brown as they age. Each pod can contain up to 15 seeds.
Creta Carob produces a compelling variety of carob-based goods: carob syrup, balsamic vinegar with carob, carob tea, carob powder (for smoothies), carob flour, carob soaps, and even caroffee – an alternative to coffee. They also have healthy, natural carob-based snacks, like carob breadsticks, cookies, mini rusks, sweet rusks, shortbreads, and nutrition bars. They have carob pasta, and some spreads and marmalades too. You can visit their factory store in Argyroupoli or visit their e-shop to purchase carob products directly from the factory online.