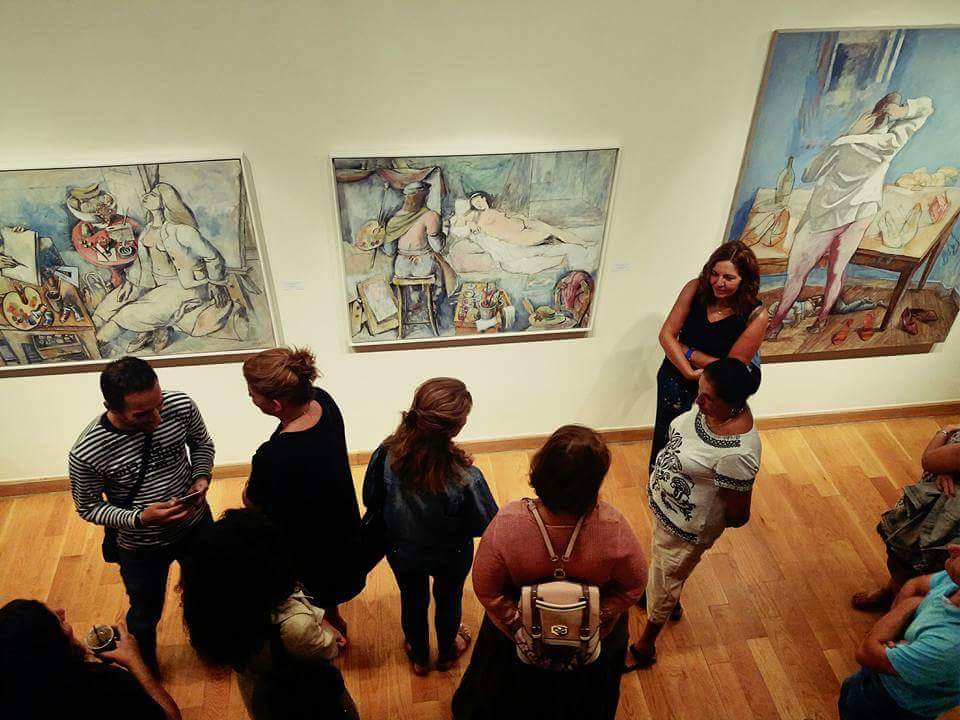 2.
Art Galleries of Chania
Art lovers will enjoy their visit to Chania. The main gallery and a definite must-see is the Municipal Art Gallery, which is not only a temple of art but a meeting point for lovers of culture in general.
With a strong focus on fine arts, the Municipal Art Gallery of Chania is a space where educational programs, creative activities for children and families, and conferences come together to enrich the cultural spectrum of the town, and of the country as a whole. They have a permanent exhibition of works by famous Greek artists like Dimitris Mytaras, Spyros Vassiliou, Vaso Katraki, Dimitris Galanis, and others, and host a variety of temporary, visiting events mainly featuring Greek art.
Verekinthos, the village of arts and crafts between Souda and Tsikalaria, is another destination for art buffs. The village was developed to revive and protect local Cretan crafts. You can see the artists at work and partake in workshops that demonstrate the traditional art of ceramics, mask making, jewelry making, and so on. This is where you can see how traditional Cretan knives are forged, and even understand the particularities of marriage and christening handicrafts.
The Omen Art Shop Gallery (Daskalogianni 4) is another interesting stop. Here you can buy local work of arts: paintings, pottery, interior decor objects, and other interesting items. The gallery mostly curates art by artists who live and work on Crete, be they Greek or of international descent.
The Byzantine collection of Chania is housed inside the Monastery of San Salvatore. This museum exhibits objects of both historical and artistic importance, which come from local archaeological findings, and from private collections and donations. The exhibition is organized to reflect the artistic landscape of Chania during the Byzantine and post-Byzantine times.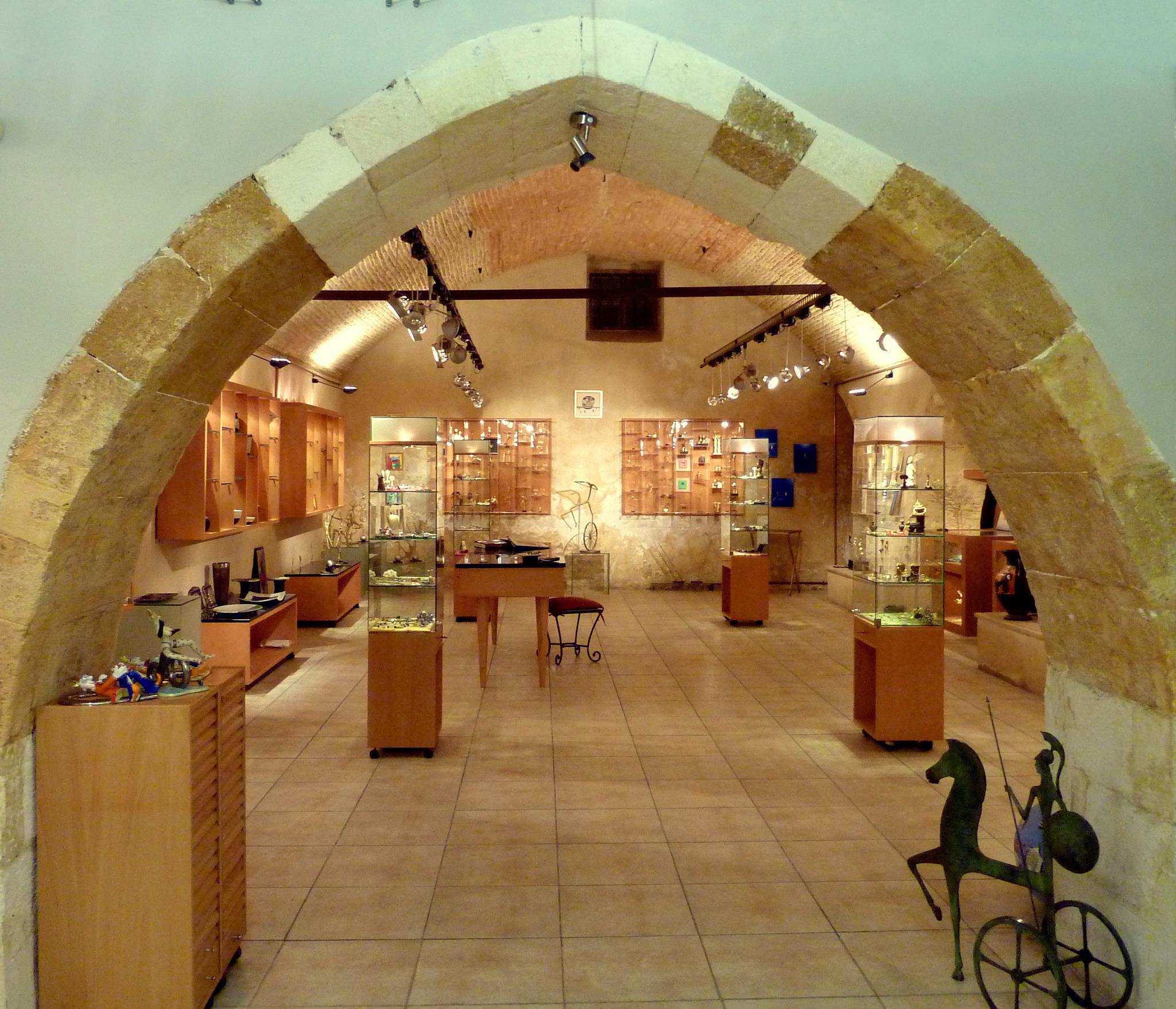 For jewelry and other interesting objects take a look at Mitos Art, a shop located in the Venetian Harbor, and offering an eclectic selection of figurative art by emerging and established Greek artists who work in a variety of media, from bronze to aluminum, blown and fused glass, ceramics, gold, and silver. They also have copies and replicas of famous artifacts.