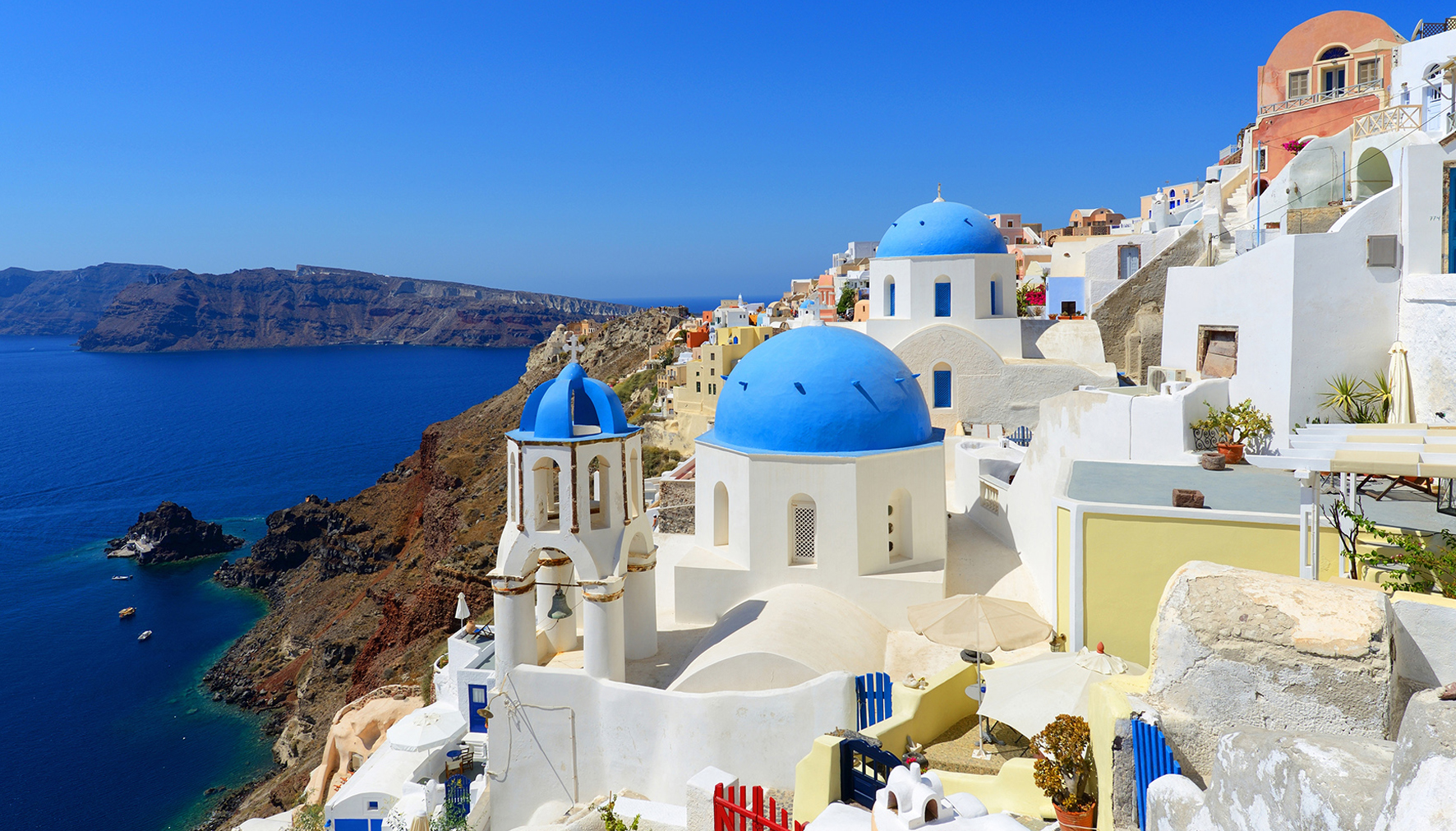 Visit Santorini in a day – from Rethymno!
Everyone yearns to visit the most famous of all Greek islands – Santorini, the jewel of the Cyclades, but few realize that it's an easy two-hour cruise from Rethymno, just half an hour's drive from Georgioupoli.
Famous the world over for its breathtaking caldera, unique and delicious food and wine, its beaches of volcanic sand lapped by crystal clear blue waters, and some of Greece's finest hotels, restaurants, and resorts, there is simply nowhere like Santorini.
It'll mean an early start, but imagine the excitement. You'll need to be at the port of Rethymno by 7.30 to embark on Seajets' Champion Jet II, the super-fast catamaran that (with a top speed of 40 knots) will get you to Santorini in less than two hours. The express ferry leaves at 8 am and by 10 you'll be stepping off, ready to soak in everything Santorini has to offer.
If your plan on arrival in Thira (as it's called in Greek) is to explore on your own, or perhaps take one of the hundreds of excursions (by boat or coach) that are on offer from the port of Athinios, a straightforward return ticket will do the trick, allowing you a whole seven hours to explore the island. Adult fares (one-way) are €8, children aged 4-10 are half price, while under 4s go free. Most independent excursions leaving from Athinios port cost around €30 for the day.
Jetstars also offer all-in excursions
which include coach pick-up on arrival, a guide, and an itinerary that takes in most of the island's best-known locations.
Jetstars' tours include a visit to the stunning hilltop village of Oia
in the north; Fira, the capital; the Palea Kameni volcano (with an option to bathe in its hot springs – if you're up for it in the summer heat); and time at Perissa beach with its black sand and crystal clear waters. After all that, they'll pop you back for the return to Rethymno which leaves at 5 pm.
Bookings for ferries to Santorini can be made online and at travel agents, but if you need help with your arrangements ask at your hotel's reception. Public buses run hourly to Rethymno along the E75 national road. Taxis at Rethymno bus station can whisk you to the port in five minutes and the journey will cost about €5.