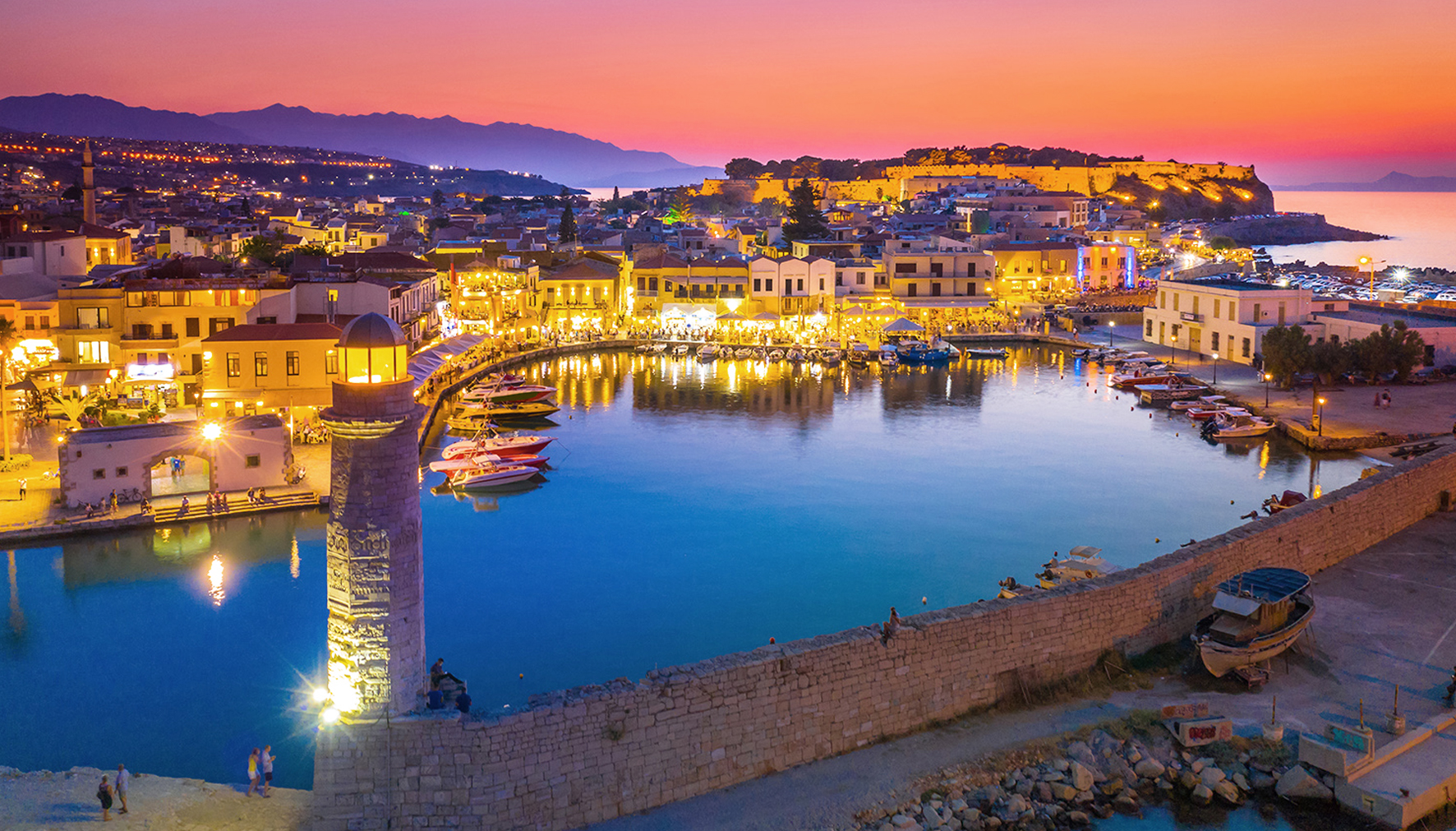 5 fabulous things to do in Rethymno
As summer reaches its peak there's no better day-out than a visit to Crete's third largest city, and some would say its most alluring. Rethymno is a town full of wonders, with great restaurants, historic architecture, a two-kilometer golden sand city beach, and one of the most intact medieval 'old towns' in Greece. There are countless ways to find inspiration in this colorful 'Cretan riviera' town, here are just five.
Explore the Fortezza
With amazing views of the Old Town and the coasts east and west, a visit to the Fortezza, built by the Venetians in the 16th century, is well worth its €4 per person entrance fee. Family tickets are €10. Accessed via the fort's main eastern gate (It's best to avoid the heat of the day and decent walking shoes are recommended), Rethymno's most famous landmark is open from 8am until 7.45pm daily. The interior of the mosque, built in Ottoman times is a delight.
Enter a time machine at the Archaeological Museum
The Archaeological Museum of Rethymno, deep in the heart of the Old Town, at Agios Fragiskou, off Ethnikos Antistaseos) offers fascinating insights into Neolithic and Roman times in the Rethymno area, and its collection contains precious relics from some of the region's most significant archaeological sites. Open Mon-Sat 10am to 6pm.
Stroll the Old Town
Spending at least a couple of hours here, is what coming to Rethymno is all about. The picture-perfect Venetian harbor which sits below the Fortezza is an idyllic spot for lunch beside the bobbing boats. Starting at its southern entrance, head west passing the Rimondi Fountain and right at the Galero cafe to savor some of the Old Town's most delightful alleys – Arabotzglou and Radamanthos, (which run parallel to each other) are great for gifts and home to excellent restaurants. Take the tiny street Nikiforou Foka south, and then left at Vernadou street, to get you back to Ethnikos Antistaseos.
Witness traditional pastry making
At Vernardou 30, is the workshop of veteran filo pastry-maker Yiorgos Hatziparaskos. Working with his son Paraskevas, watching this spectacle is a highlight of an Old Town visit, as the dough is first blown into a giant bubble and then spread theatrically over a vast table. Savor the result by sampling their fine baklava and kataifi.
Cruise the Rethymno coast
From 90-minute trips to full-day excursions, a cruise boat berthed at Rethymno's marina can transport you to gorgeous swimming, snorkeling, and fishing spots. Dolphin Cruises is the main operator, with its Dolphin Express and the child-friendly Captain Hook Pirate Ship. Tickets are sold at the marina's entrance. Prices from €10 for a one-hour cruise. Children go half-price. Popular destinations on the easterly trips include huge hidden caverns once used by pirates. Longer journeys head west to Gerani, and as far as Kefalas Bay, north of Georgioupoli.