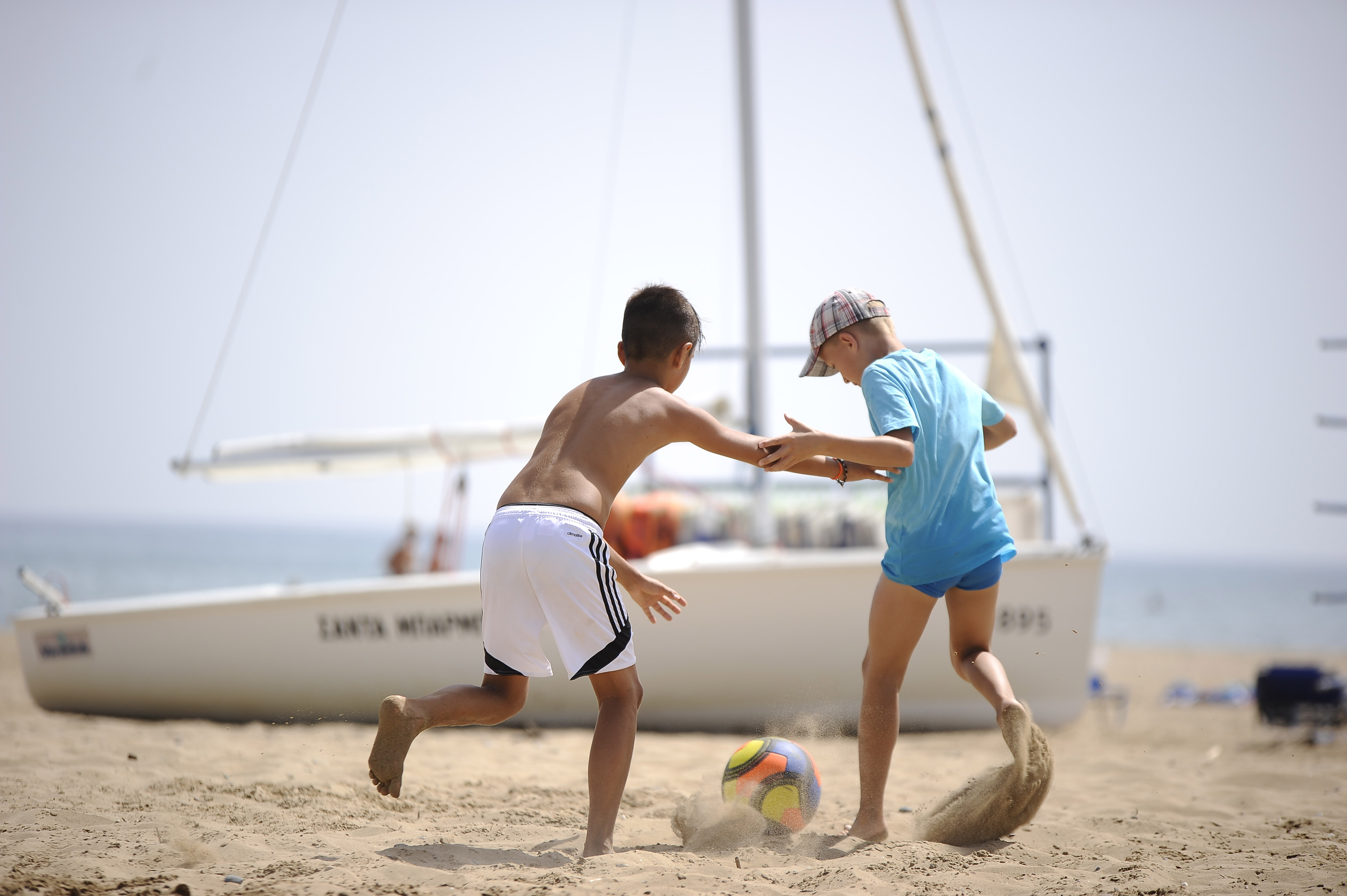 Variety of activities in Mythos Palace
"Every day in Mythos Palace is a whole new opportunity for action!" That is the first thing you read on the website of Mythos Palace in the Sports and Fun section. As you can see from the photos in this section, there is a variety of activities that you can engage in besides the amazing swimming pool! Who said that you cannot exercise while on holidays?
Beach Volley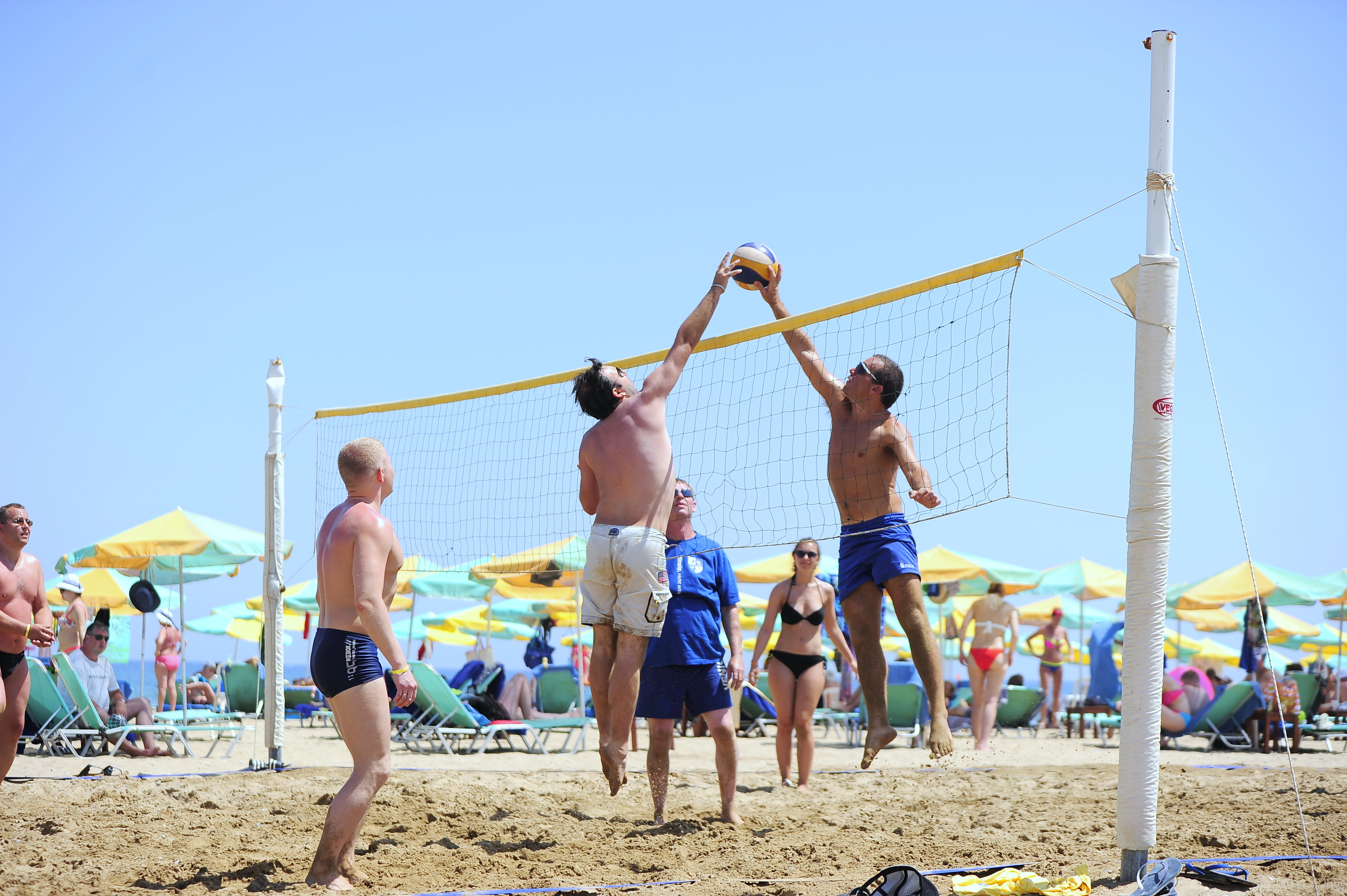 Are you a big fan of beach games? Then beach volleyball is the ideal game for you and your friends. As you can see from the photos below, on the wonderful beach right in front of Mythos Palace, there is an organized court where you can enjoy a nice match. You have the chance to combine exercise with fun, and if you get tired, you can always swim in the beach!
Beach Soccer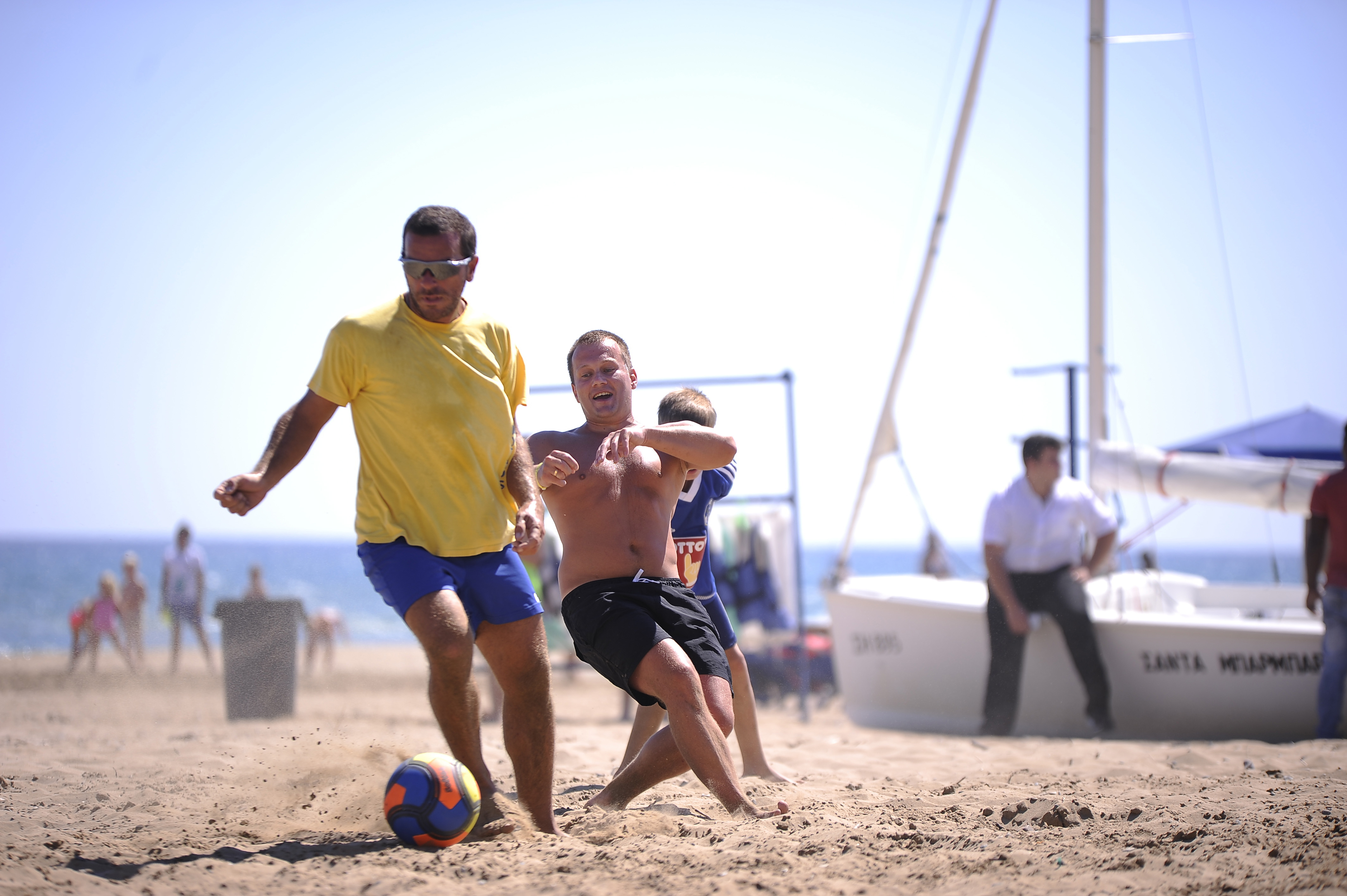 For male visitors of Mythos Palace (of course, women are also welcome), Mythos Palace offers the opportunity to play a nice soccer game on the beach. No matter how old you are, soccer is always a nice way to spend your time while you exercise! What do you think?
Aqua Gym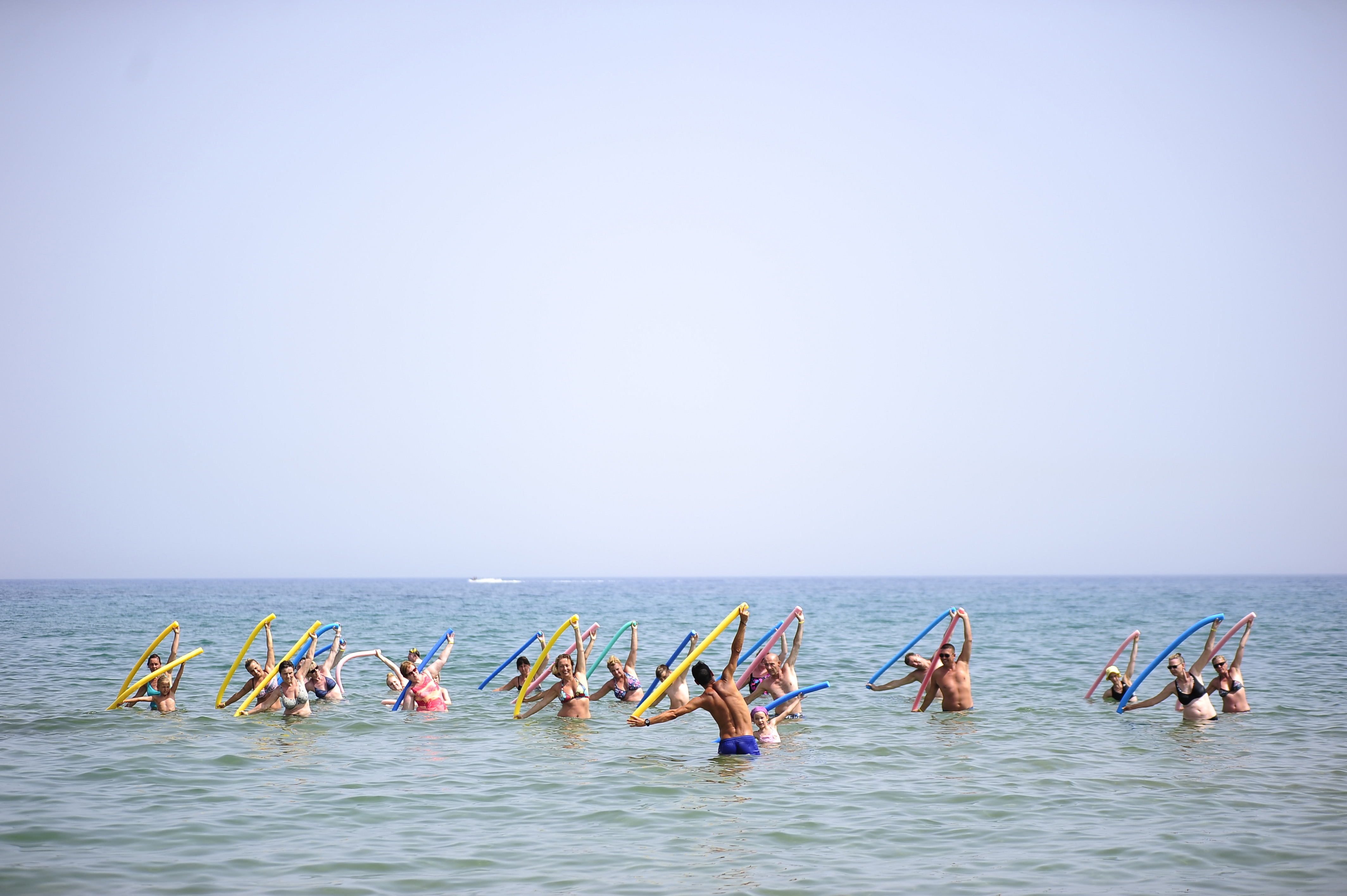 The majority of ladies who visit Mythos Palace enjoy a nice aqua aerobic gym activity in the swimming pool or on the beach. It is really fun and easy. You also have the chance to meet other guests, make new friends, and relieve your stress! What are you waiting for?
As you can see, Mythos Palace organizes a variety of beach activities for all the guests who choose to spend their summer holidays in Georgioupolis, Crete! What are you waiting for? Book your summer 2018 holidays now!
Also, do not forget to share your experience from the activities of Mythos Palace in the comments below!