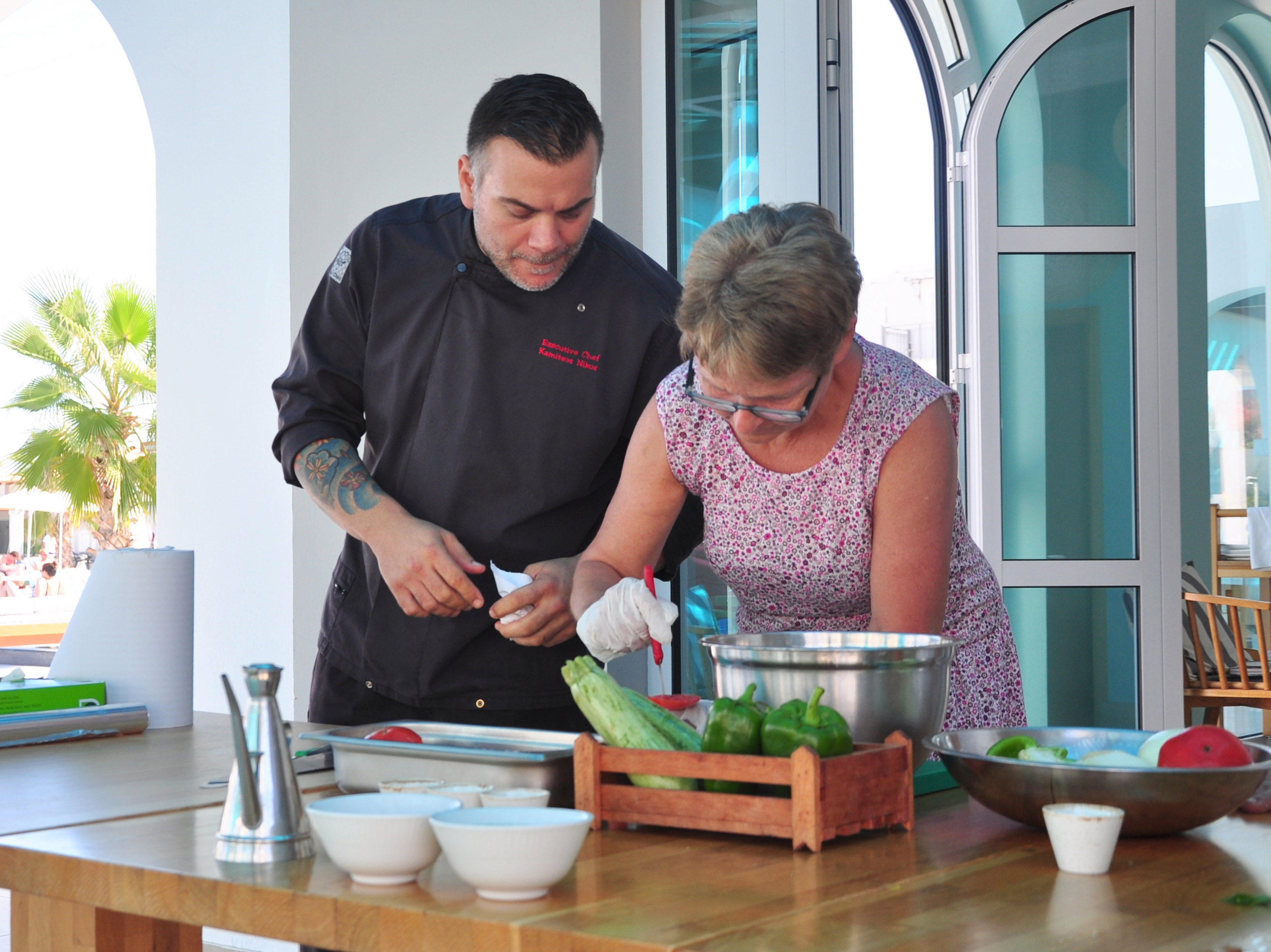 Cooking lessons during your visit in Georgioupolis
What type of traveler are you? Some people go on holidays only to enjoy the sun, the beach, and the pool of their hotel. On the other hand, others prefer to explore the beauties of the destination that they visit, and others want both!
If you belong to the second category and you want to explore the beauties of the destination that you visit, Crete, and especially Georgioupolis, is the right place for you. It is in an excellent location that gives you the chance to visit the most famous beaches and areas of Crete.
As you most probably know, Crete is very famous for its delicacies, like the Cretan Ntakos, Gemista, and stuffed vine leaves. When you are in Georgioupolis, do not miss all these delicacies that you can find in one of our hotels, Anemos Luxury Grand Resort, Mythos Palace and Eliros Mare.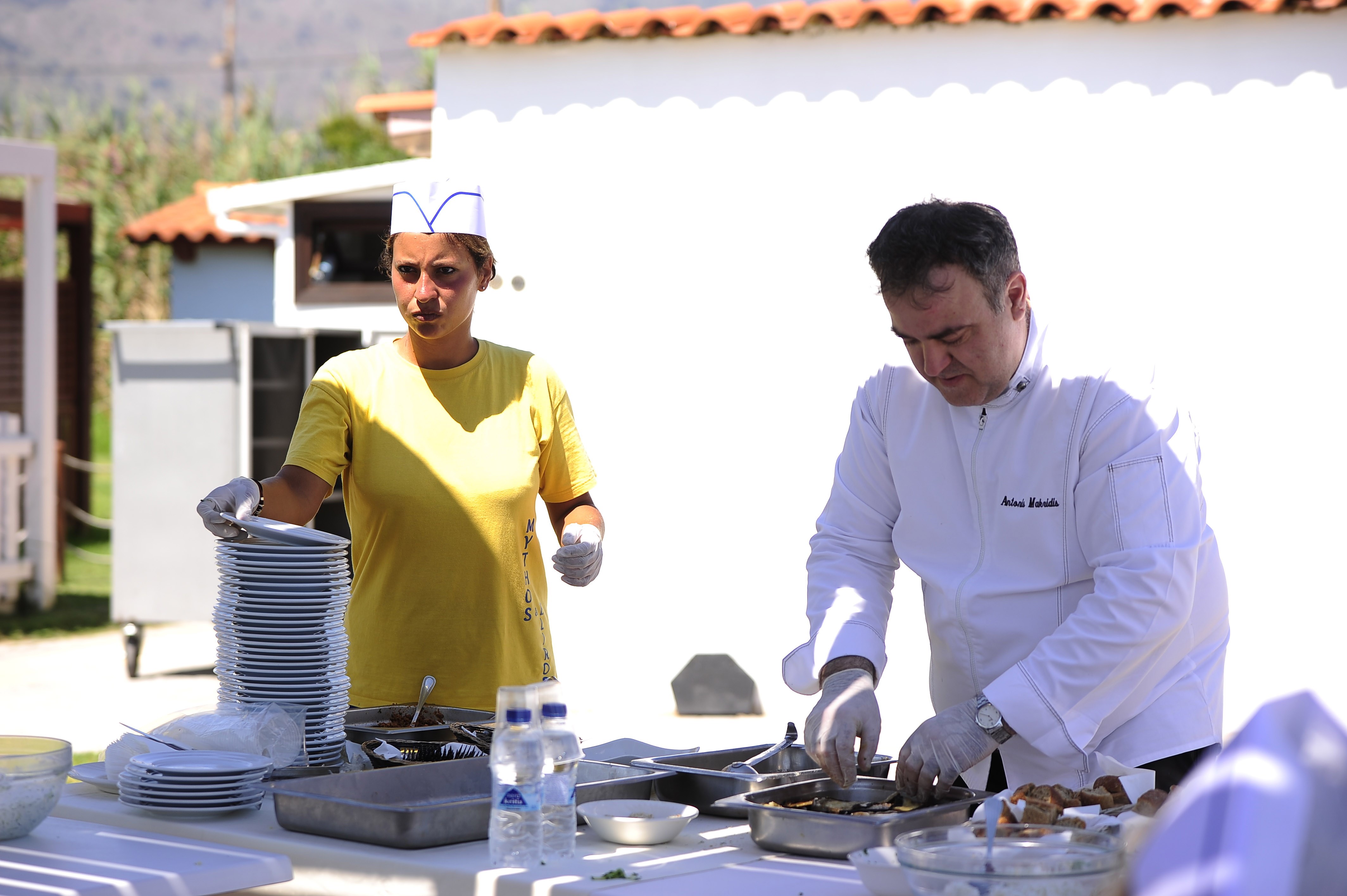 After you have tasted the exquisite Cretan dishes, one thing is for sure, you would ask for the recipes in order to cook them yourself when you are back home! For that reason, Anemos Luxury Grand Resort and Mythos Palace organize various cooking lessons in order to help you learn how to cook these dishes!
As you can see from the pictures below, our Executive Chefs provide all the instructions that you need in order to cook these delicious dishes at home.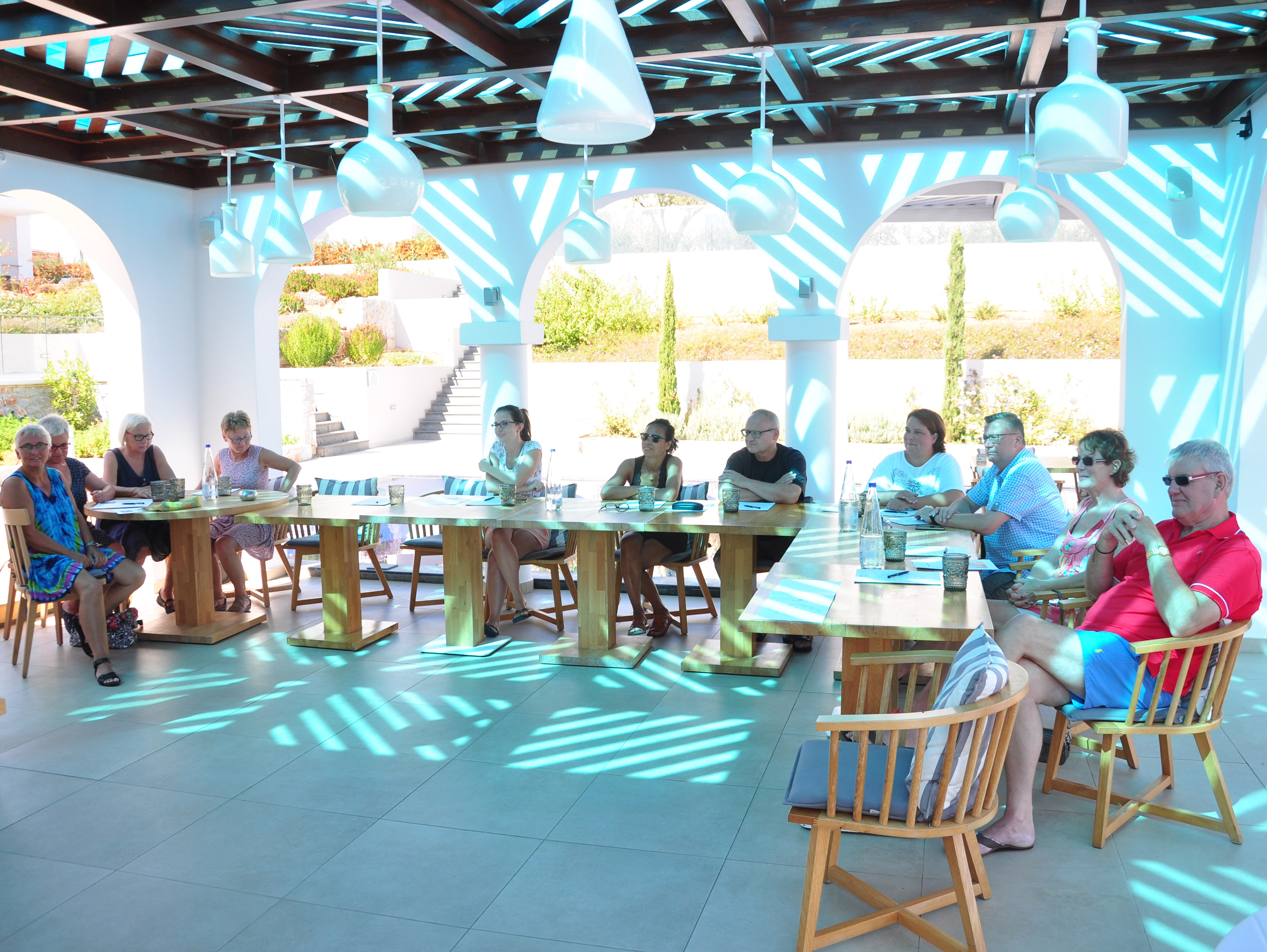 It is very easy and it can be really fun. So, when you plan your next summer holidays, keep in mind that you can enroll in these lessons too! Reserve your seat in advance and enjoy our lessons!
Also, do not forget to share your pictures from the great Cretan dishes that you have cooked at home!
In case you haven't booked your next holidays yet, hurry up and benefit from the Early Booking Offer of Anemos Luxury Grand Resort!