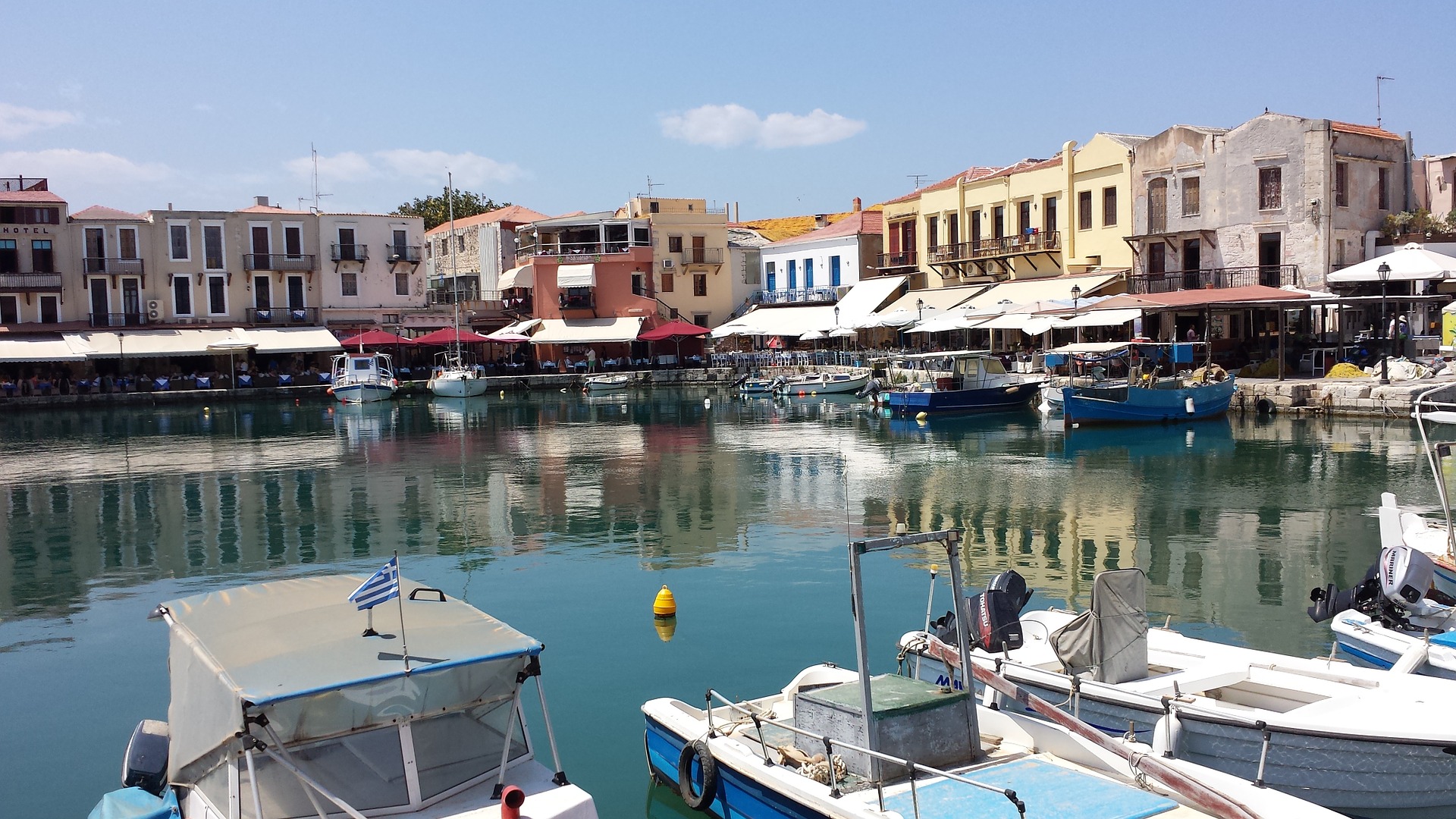 Valentine's Day in Rethymno
Valentine's Day in Rethymno is not observed by the Greek Orthodox Church, but the Roman Catholic Church meets in Mesologhiou Street and you can always attend the St. Valentine's mass here if you are religious. For non-religious visitors, the city offers enough restaurant and cafes for a romantic evening out, plus other interesting things to do to have a special celebration.
The Greek Orthodox Church observes an equivalent of St. Valentine, named Agios Yakinthos, or St. Hyacinth, whose feast is celebrated on July 3. Only young people celebrate St. Valentine's Day in Rethymno on February 14, as well as tourists, and Roman Catholic local residents.
Here are some ideas for couples who want to spend the Catholic St. Valentine's Day in Rethymno in 2017.
The cobbled streets of Rethymno's old town with their Venetian and Turkish architecture form the perfect backdrop for a romantic walk on February 14. Even the Venetian Port has a certain charm that inspires couples to linger hand in hand. The daytime temperature in February can reach a comfortable 15°C, but wear warm clothes, as rainfall is customary, and the breeze can be nippy. For a night out, the cafes and restaurants around the Rimondi fountain are your best bet but call for reservations.
A visit to an art gallery or a museum can prove as pleasant as a romantic walk in February, because you can enjoy the exhibits in peace, without being hurried by tourist groups.
Take a day trip to one of the traditional villages in the Rethymno regional unit: Amnatos, for its traditional community and Venetian architecture; Monastiraki, for the ancient Minoan archaeological site; the traditional settlement Roussospiti; Preveli for the heart-shaped rock on the Palm Beach; and the list could go on. You can always rent a car to visit these destinations. The prices are lower offseason, and the absence of tourists makes the trip worthwhile.
If you want to observe the Greek Orthodox Church equivalent of St. Valentine, plan your stay with us in Georgioupoli in July. You can always attend the feast of St. Hyacinth in Anogeia. Here you can attend Yakinthia (Hyacinthia), a festival held at an altitude of 1200m on Psiloritis, in the Nida Plateau. Psiloritis is the highest mountain of Crete and is located about 12 km from Anogeia. Here you'll find a small, stone "mitato-style" chapel dedicated to Agios Yakinthos. The chapel was designed by architect Stavros Vidalis.