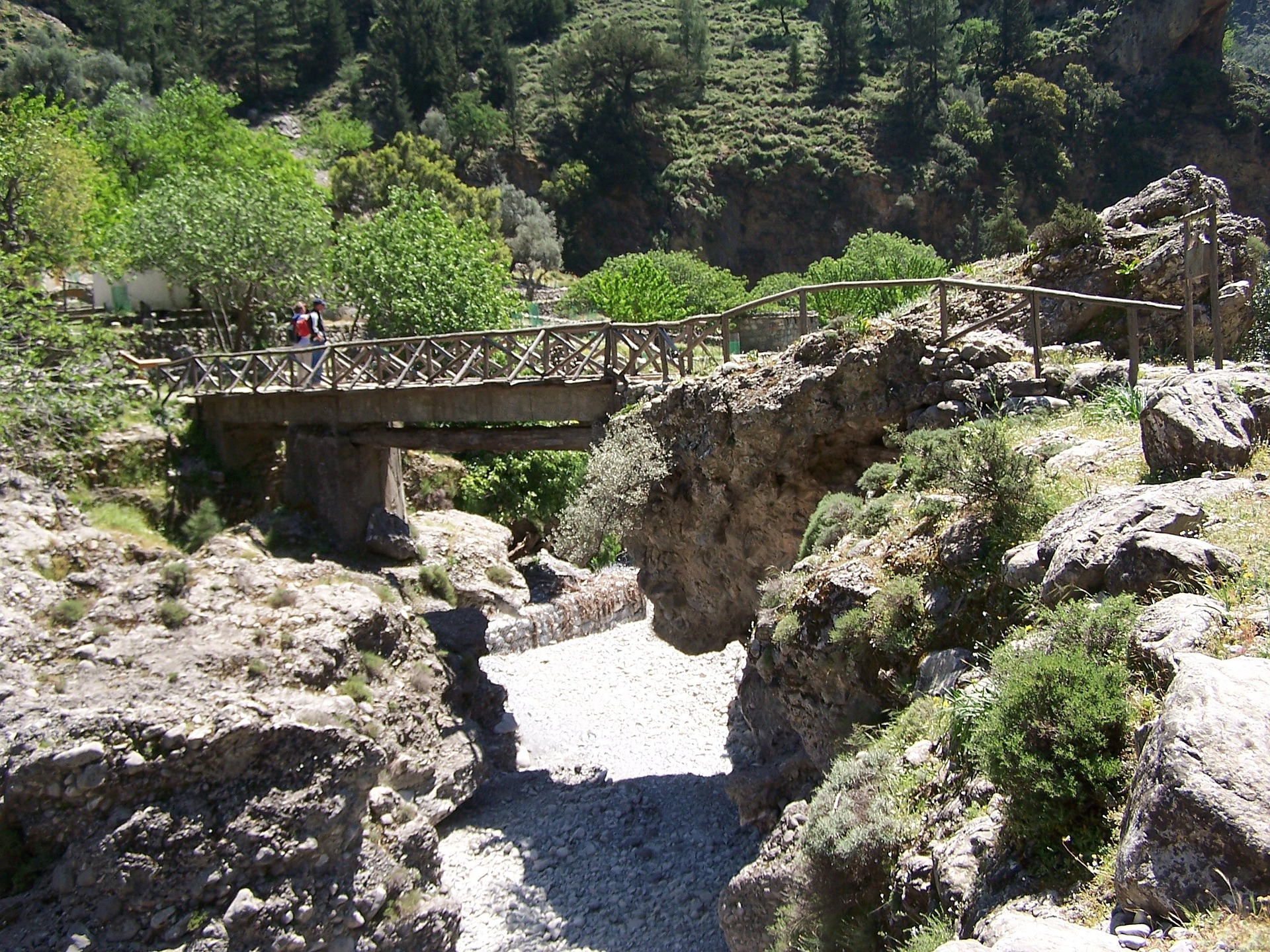 Samariá Gorge is one of Crete's fascinating landscapes and an attraction for thousands of visitors to the island. The locals love it equally.
Hiking the Samariá Gorge is one of those epic experiences you should not miss. The Gorge is a National Park and a World's Biosphere Reserve, an oasis of beauty unlike any other on Earth. The hike from the Omalos Plateau to Agia Roumeli fills the heart with glee. Travelers and locals alike describe this walk as "epic." You'll have to follow the path to understand why.
Wear good hiking shoes and comfortable clothing: you'll have no less than 16 km to take in the incredible landscapes of the Samariá Gorge National Park. This is Europe's longest hike, but distance doesn't matter when the experience is worth it.
If you begin your hike at Xyloskalo you are likely to join hundreds of other tourists who want to explore the gorge – according to local statistics, about 3000 people explore it every day in high season, with about 1000 in spring and autumn. From April till May the gorge is brightened by wildflowers, and the weather is pleasant enough. The locals recommend that you that the walk from Agia Roumeli up the gorge to avoid the crowds. Either way, there is a 5 EURO admission fee to the park. The terrain is rough, rocky, and uneven, so it may not be suitable for inexperienced hikers, for the elderly, for people with heart disease and other health problems, for small children, for the disabled, and for pregnant women.
However, if you are fit, the Samariá Gorge will prove to be an unforgettable memory of Crete. The Gorge is open from the beginning of May till the end of October, daily from 6:00 am to 3:30 pm. You are not allowed to stay in the Gorge overnight. Please comply with the rules: no swimming in the river; no cutting flowers; no hunting or disturbing the animals; no lighting a fire; no smoking; no walking outside the marked path; and no littering.
The route is clearly marked, and there are also toilets, water sources, and first-aid stations.