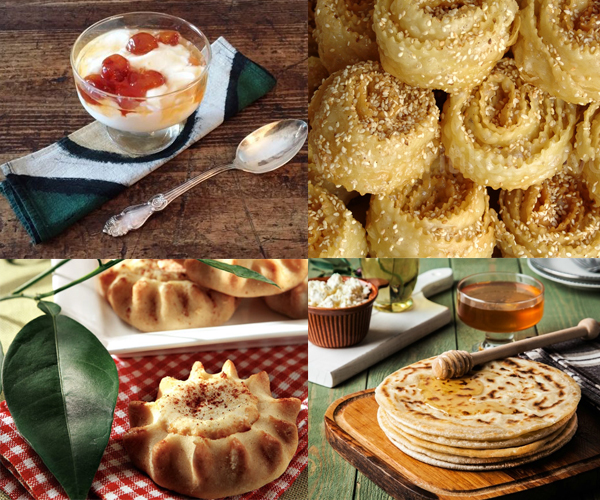 Traditional Cretan Desserts
Apart from the wonderful scenery, the amazing crystal clear beaches and the bright sun, Crete is known for its gastronomic delicacies. The Cretan Gastronomy reveals the lifestyle philosophy of the locals and the famous Cretan hospitality.
As we said in a previous article, the Cretan Diet is unique, healthy, tasty and centuries old. The ancient inhabitants of Crete tried to take advantage of the fertile land and use all the crops and goods provided by nature. The resulted recipes have survived until today and the locals remaining true to their roots; prepare all these recipes with love and respect.
1. Xerotigana (Fried Dough Strips with Honey and Nuts)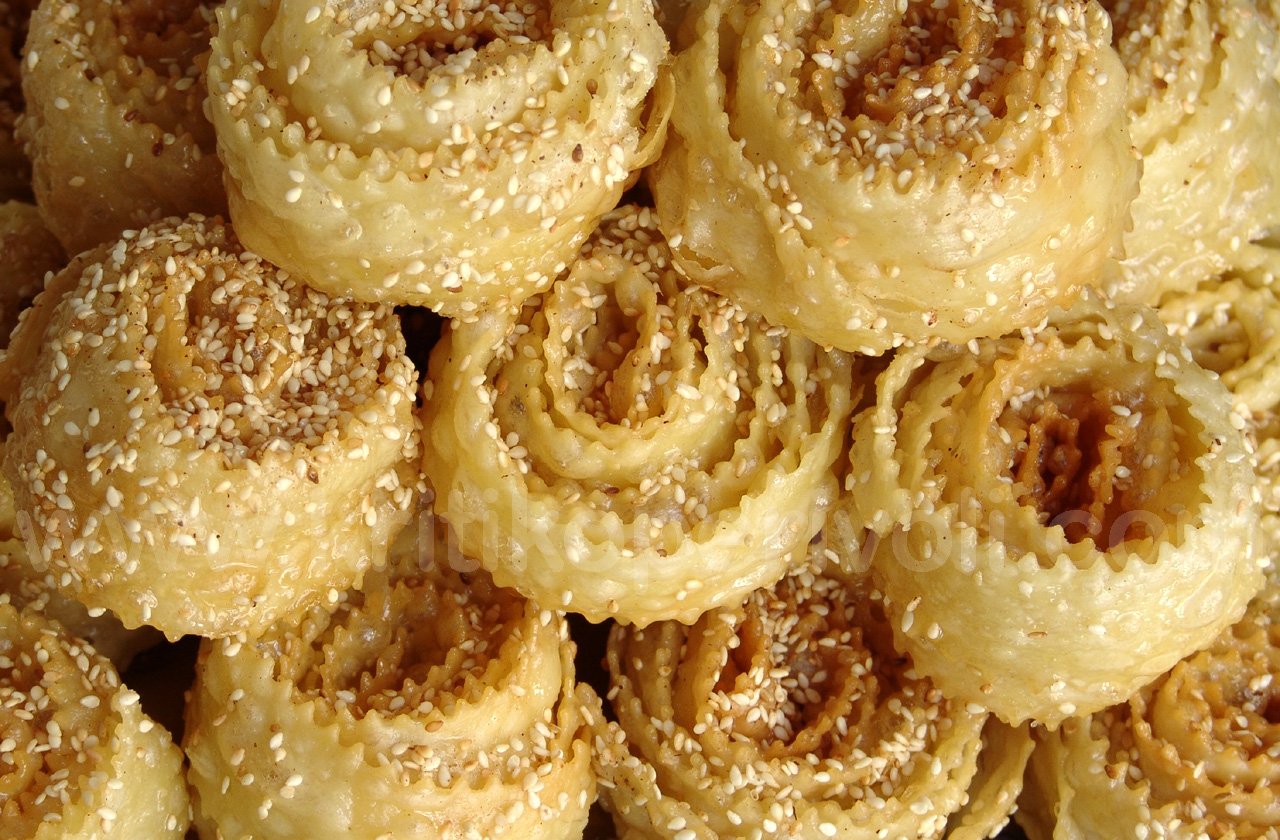 As the name reveals, xerotigana are syrup-soaked pastries. They are the most common traditional sweet given to weddings and they symbolize the joy and the fertility. They are really healthy since they are made with pure local ingredients such as oil, raki, flour, water, sesame seeds cinnamon and nuts. If you ever attend a Cretan wedding, make sure to try them. Also, there are many local bakery stores that sell them along with other similar sweets.
2. Kalitsounia (Sweet Cheese Pastries)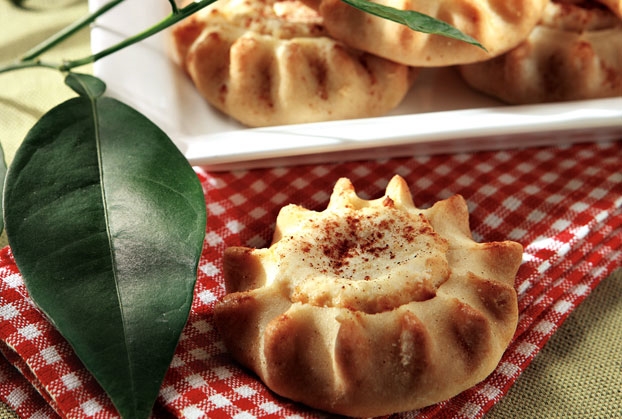 Kalitsounia are among the most loveable and addictive Cretan Pastries. Although kalitsounia are a part of an Easter tradition, nowadays you can find them all year round. The main ingredient is sweet myzithra (a local type of soft white cheese). In the Chania area, you can also find a variation of the traditional sweet kalitsounia that are salty. Salty kalitsounia are made with various herbs from the Cretan land and with another type of local mild cheese. They are usually served as a dessert in the local taverns along with raki, the traditional drink.
3. Sfakian Pies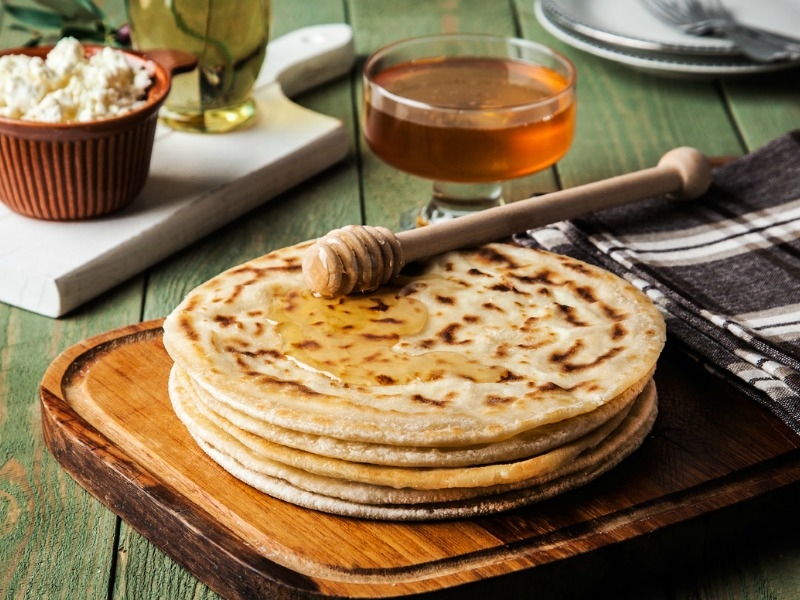 As the name shows, these pies are traditionally made in Sfakia, in the prefecture of Chania. They are the most common dessert offered by the locals, but since they are so famous, they can be eaten as a starter too. These pies are stuffed with myzithra cheese, they are fried and then drizzled with honey. Although you can find them in the whole island of Crete, if you happen to visit Sfakia, be sure to try them!
4. Spoon Sweets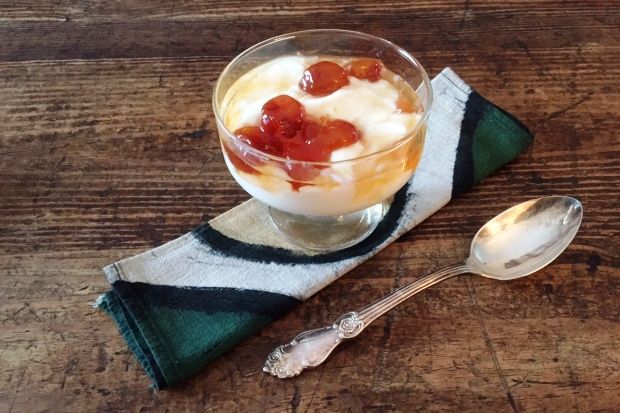 As the name indicates, they are sweet preserves that are served with a spoon as a gesture of hospitality. Although it is not a purely Cretan dessert, since it can be found in other areas of Greece as well as in other countries, there is a great variety of spoon sweets made from local fruit like grapes, bergamot, cherries, strawberries, apples and kumquats. In many fish tavern you will see, that the locals serve them on top of Greek yoghurt. It is a really refreshing dessert, ideal for a hot summer day!
As you can see the traditional Cretan Cuisine is really creative and tries to use all the crops found abundant in the Cretan soil. In an attempt to make them last longer and because of the lack of refrigerators, the ancient Cretans tried to found various ways in preserve all these crops.
If you visit Crete this summer, try to taste as many local delicacies as possible. Of course, the best companion of a local dessert is the famous Cretan raki! Enjoy!