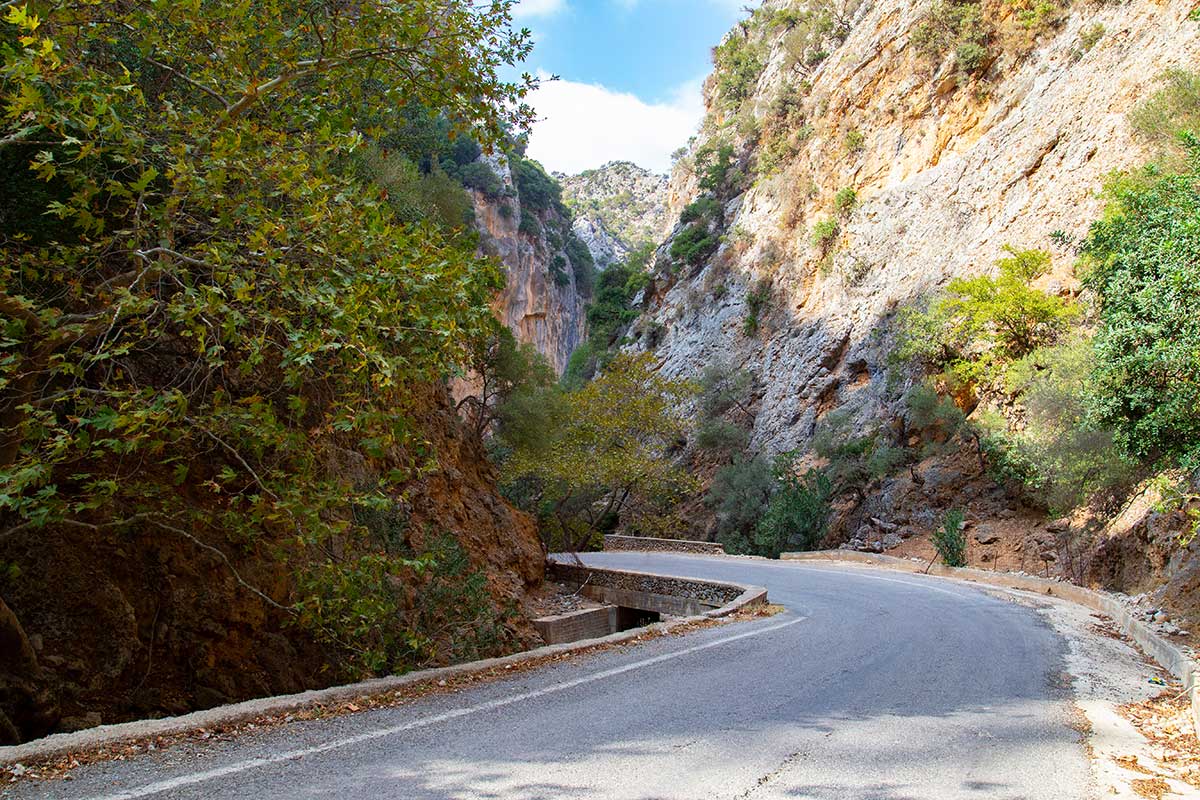 A Suggested Day Trip to Theriso Village
Unique natural wonders surround Theriso Village, which lays in a spectacular gorge at the foothills of the Lefka Ori (White Mountains). In the village, the tree hovering above the Church of Panagia standing right beside a memorial to freedom and the Cretan Eleftherios Venizelos, a befitting tribute to the village's beauty and the courage of the Cretans who fought Ottoman rule are rewarding sights.
Travelers visiting Theriso today can experience an arresting parade of landscapes and traditions that differentiate the island paradise. The main natural attraction is the gorge of the same name leading into the village—rich flora lines this six kilometers sliver of Eden alongside the river that cuts it. Lush greenery, majestic chestnut and oak trees, and the crisp mountain air at 580 meters altitude embrace a settlement with human footprints going back to Neolithic times. Theriso Gorge is one of the few on Crete where visitors can drive almost its full length.
Mountaineers and hikers come to Theriso to begin the trek up Pachnes (2456m), Crete's second-highest peak, where the islands' views and the seas beyond are breathtaking. You can easily see Samaria Gorge, Cape Gramvousa, and even Gavdos Island in the Libyan Sea from this vantage point. Outdoors enthusiasts will also enjoy nearby Sarakina Cave, which is about two kilometers north of the village.
Also in the vicinity are archaeological treasures from the Neolithic, Minoan, and Geometric ages. Whether you are an archaeology buff or a hiker, the little village in the shadow of Mt. Pachnes is a hidden gem.
When hunger strikes, Therisos provides mouthwatering traditional fare in rural tavernas where guests get the freshest lamb, vegetables, and wild greens cooked to perfection.
History enthusiasts will enjoy the Eleftherios Venizelos Centre for Independence and the Therisos National Resistance Museum, both revealing the Cretans' fight for freedom centered around this hidden hamlet.
If you visit Therisos on a day trip from Chania (16 km), drop in Drakona and Zourva villages. Consider taking different routes in and out of the village to make the most of your full day in these mountains. On this route, you will find even more natural splendor in Sarakina Gorge or Kidoni Gorge, where a stroll always turns to magic.