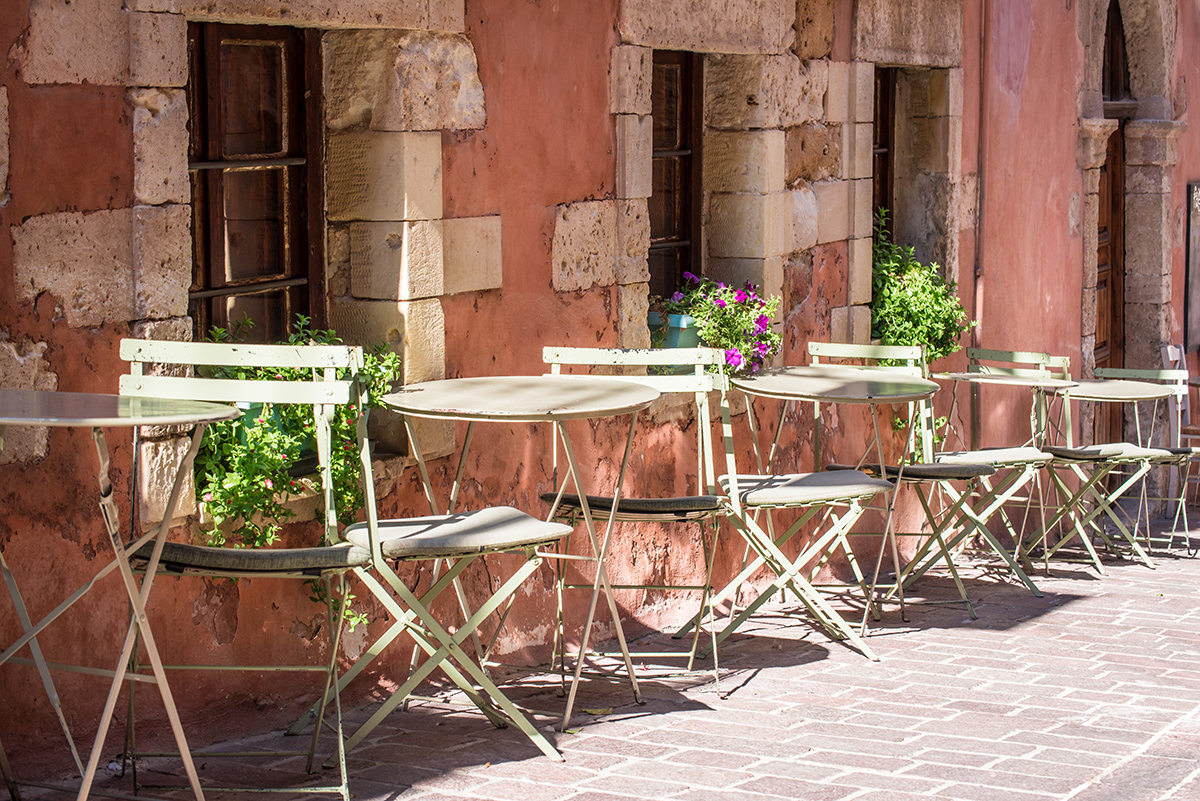 Cafe culture in Chania: 6 of the best
Chania is a foodie's paradise, but where are the top spots for cool coffees and brilliant breakfasts? Here are six of the city's top spots combining a great brew and good snacks with interesting locations.
Mia French Flavours (Potie 24)
In the heart of the old town, the gorgeously French-accented Mia is rightly famous for its breakfasts – real croissants and French bread, and for the hungrier, awesome brunches with generous plates of serrano ham, eggs, cheese, and jams. Lovely service and good coffee – and authentic French meringues too! Stylish.
Kipos (Tzanakaki, Municipal Garden)
Step back in time at Kipos, the Municipal Garden's traditional dining room that dates back to 1870. This exquisite example of old Chania hospitality is delightful. Traditional ambiance and style from yesteryear, and there are also tables in the garden itself. Try one of their waffles, a specialty of the house with a thick, dark 'elliniko' (Greek coffee), or just sit back and absorb the history that saturates this place.
Kross Coffee Works (Nearchou 1)
Kross Coffee has become a favorite for those wanting great quality coffee in Chania. Many say it serves the best in the city. Set in a fabulous neo-classical villa this is a friendly, stylish and chilled emporium that roasts its own coffee beans. Great pastries and cakes too.
Koukouvaya (Alexi Minoti 1)
Koukouvaya (owl in Greek) is out of town, beyond Halepa, on the Akrotiri peninsula, but this cozy nest with a bird's eye view of Chania has established itself as a sophisticated hangout with exhilarating panoramas of Chania and the White Mountains. Convenient for history buffs visiting the Venizelos Graves.
Monogram (Daskalogiannis 5)
At Monogram Coffee Roasters, the fashionable Splantzia district boasts one of Chania's best coffee shops. Coffee snobs say it's up there with the top espresso joints in Europe!