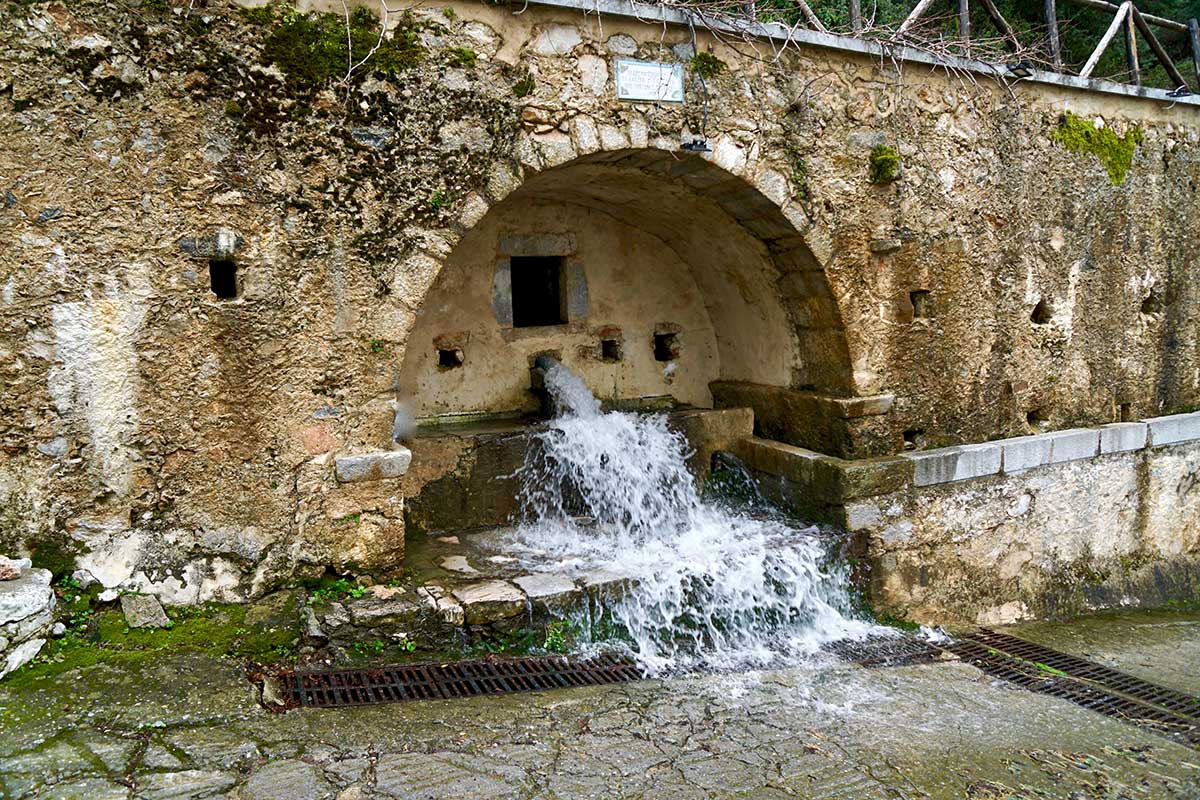 Krasi Village Beyond Its Ancient Plane Tree
Krasi – Hidden Gem of Crete
Krasi's main tourist appeal may be an ancient plane tree; some say it is over 2400 years old, but this charming hamlet in the Hersonissos Prefecture of Crete has many other splendors few island visitors get to see.
This village in the Hersonissos Municipality stands at a 600 meters altitude above sea level, about 46.3 kilometers southeast of Heraklion City, not far from Malia.
The plane tree is Krasi's tourist magnet because it is the largest of its kind on the island. While plane trees are a common occurrence on Crete, this one is impressive: it has a perimeter of about 24 meters – one meter for each one hundred years of the tree's existence on Earth.
The ancient plane tree of Krasi stands in a lovely little square at the heart of the village. A quaint traditional taverna has outdoor tables in its shade. The warm season stretches for about six months on Crete – so have meze and a cold glass of wine when you are here.
Just across the ancient plane tree of Krasi, there's Megali Vrisi – a water fountain fed by the springs coming from Mount Selena. Locals and tourists alike can appreciate the cold, pure water of the fountain throughout the year – even when other springs on Crete dry out for the lack of rain.
Krasi is evergreen. Escaping the torrid summer months' heat counts among the top reasons to drive uphill to visit this peaceful little hamlet. The ancient plane tree, favored by Crete's Noble laureate writer Nikos Kazantzakis once, may be the main attraction, and yes, tourism flourished around it. Kazantzakis is one reason you will find a House of Literature, in a building dating from 1882, in Krasi.
Street vendors selling handicrafts and souvenirs from the area are omnipresent during the tourist season. Offseason, you can still find these coveted items in small shops and tavernas.
Speaking of tavernas, they are another reason to visit Krasi: they serve mouthwatering Cretan mountain fare, reasonably priced, and cooked with flawless flair. Grilled meats are what Cretans crave when they visit Krasi – and they are locals in-the-know. Follow their lead when you pick something from the menu.
Do not leave Krasi without strolling around its narrow streets to observe the typical architecture of the village. Stone houses line up narrow pathways flanked by Cretan homes and historic churches. Of the latest, the St. George is less than 400 meters on foot from another important village highlight: in Armi, there is an early Minoan tomb discovered in 1929 by Spyridon Marinatos. It is accessible to the public and rarely visited by tourists.
Nature lovers get to experience Crete at its best in the Krasi forest nearby. The visitors find shade and beguiling landscapes among aged oaks and indigenous flora.