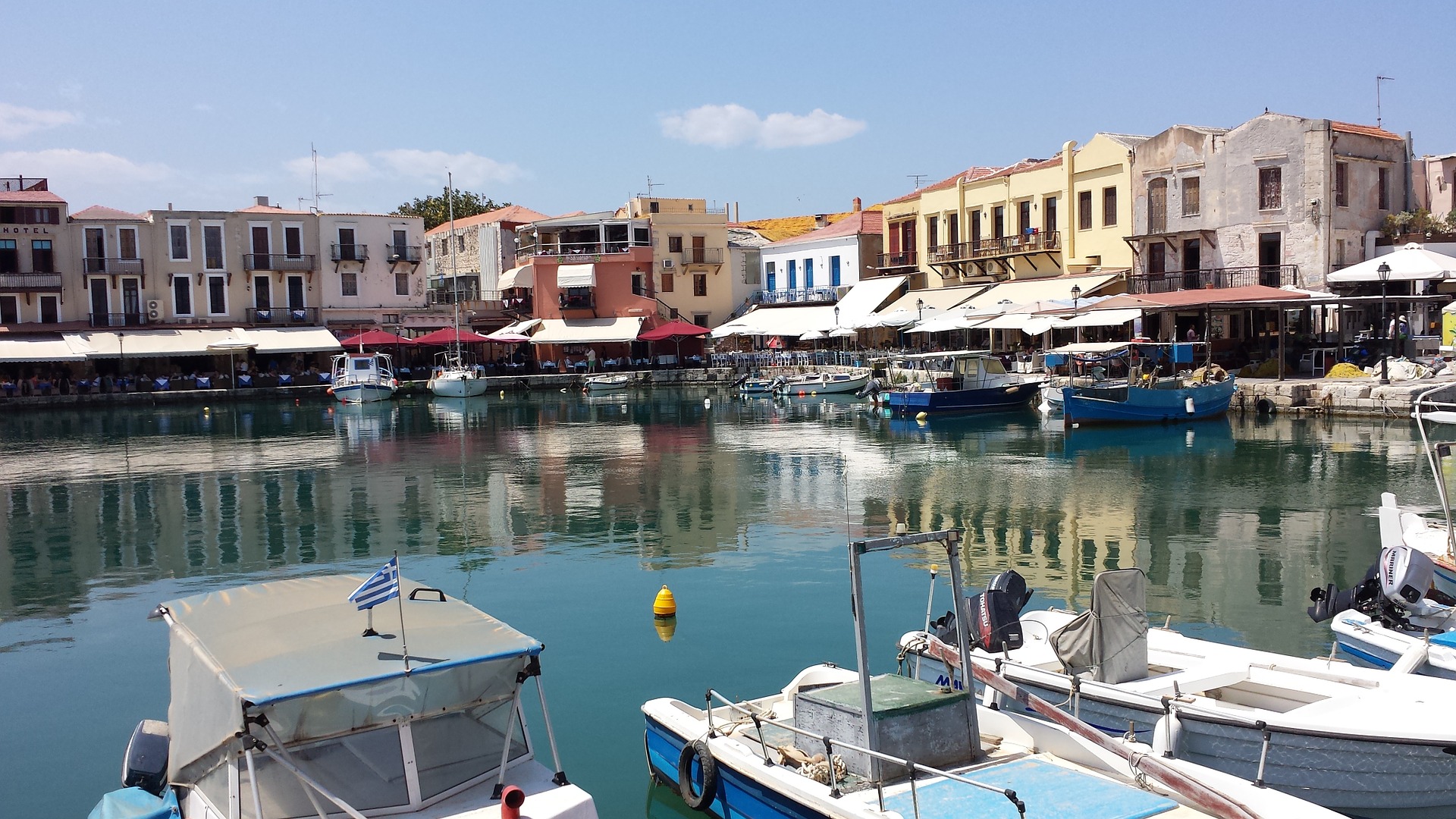 Things to Do in Rethymno in Winter
Although it is low season, Rethymno in winter is a fascinating proposition. Average daily temperatures are 12°C in January and February, and around 14°C in December – the weather is not too cold, but wet and usually gray in the city.
Nevertheless, the wild beauty of the province beckons with traditional hamlets surrounded by natural landscapes that fascinate travelers who take advantage of the season to see how the locals live and to experience the area without the tourist crowds.
Psiloritis, Crete's highest mountain, is always a beautiful backdrop with its snow-covered peaks and the Nida Plateau on its western side, where you can find the ancient mitato shelter used by shepherds. Unfortunately, the legendary Idaean Cave where the mightiest god of Olympus was born is blocked by snow in winter, but you can always visit Anogia, which is a mountain village, a short hop from the cave. Most Kafeneia in the old village are closed in winter, but you will find a couple of them open: step in for a sip of raki and a warm meal. The village has a ski center, so it attracts fans of ski mountaineering.
But the most interesting aspect of Rethymno in Winter is the Carnival – the largest on Crete, with an amazing parade on Shrove Sunday, plus a wealth of other activities that mark the festive season. The program includes a city tour on bicycles, live Cretan music and serenades, and a children's parade.
Winter is also a very good time to visit Rethymno's museums at your pace, without being hurried by large tourist groups.
For winter nightlife, check out the cafes and clubs around the Rimondi fountain – some may be open, although it depends on the public demand. Some bars that are open year round include Punch Bowl Irish Bar, Fortezza club, Beatnik Rock Bar, and Machu Picchu Bar.