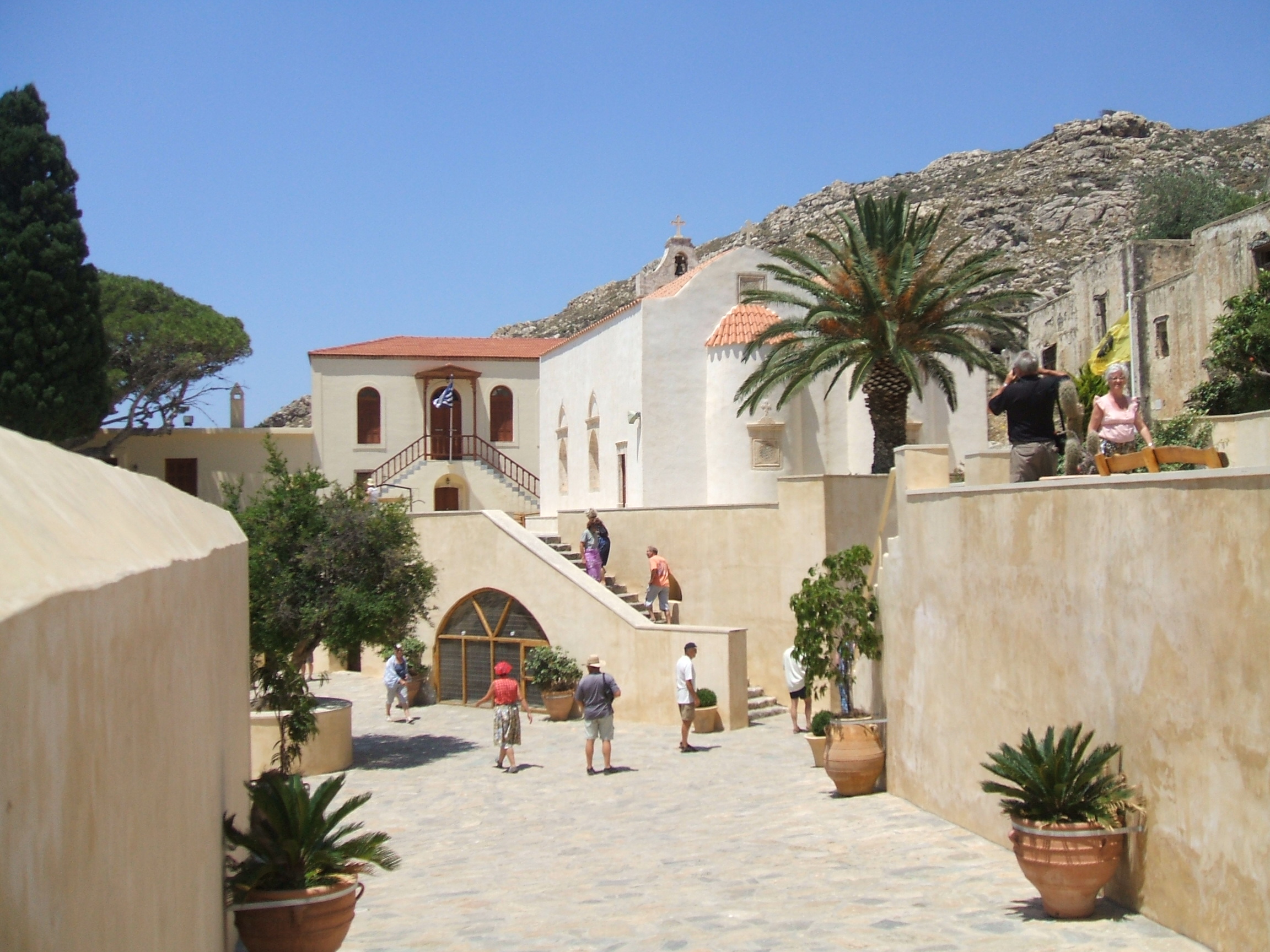 Day Trip to the Monastery of Preveli
The Monastery of Preveli is one of the most beautiful religious landmarks of Crete. It's a little over an hour drive from Georgioupoli, on the south coast of the island, just next to the Preveli beach and lagoon.
If you count the attractions you simply must see when you spend your vacation on Crete, the Monastery of Preveli is definitely among the top ones. It enjoys a blessed location at the mouth of the Kourtaliótiko gorge, in a natural area of rare beauty, with a palm tree grove and a superb lagoon just below its main buildings. Fortunately, a day trip to the Monastery of Preveli takes you close to the popular tourist resort Plakias, the perfect destination for a traditional meal in a traditional Cretan taverna.
Back to the Monastery of Preveli, this stunning religious landmark dates from the Middle Ages. According to documentation from the era, it was erected by local landlord Prevelis during the Venetian occupation. The monastery was destroyed during the Greek War of Independence in 1821 and was rebuilt in 1866. Consequent restoration works followed in 1878. In 1941 during the Battle of Crete the Monastery of Preveli served as shelter for British, Australian, and New Zealand troops. Unfortunately, a part of the monastery was destroyed back then by German troops.
Still, today the Monastery of Preveli stands in iconic beauty, welcoming visitors all year round. You can admire beautiful religious art in the upper building of the complex, as well as documents, relics, and icons.
You don't have to be religious to enjoy a day trip to this part of the island. The Preveli beach is the most famous beach in southern Crete. Thousands of visitors come here every summer to enjoy the blue waters where the Kourtaliotiko Gorge meets the Libyan Sea and the fine sands. The romantic lagoon here offers a wealth of good photographic opportunities, so don't forget your camera.
Last, but not least, the beach is locally known as the Palm Beach, because of its natural palm grove, which, despite the catastrophic fire of 2010, managed to remain one of the main natural attractions on this part of the island.