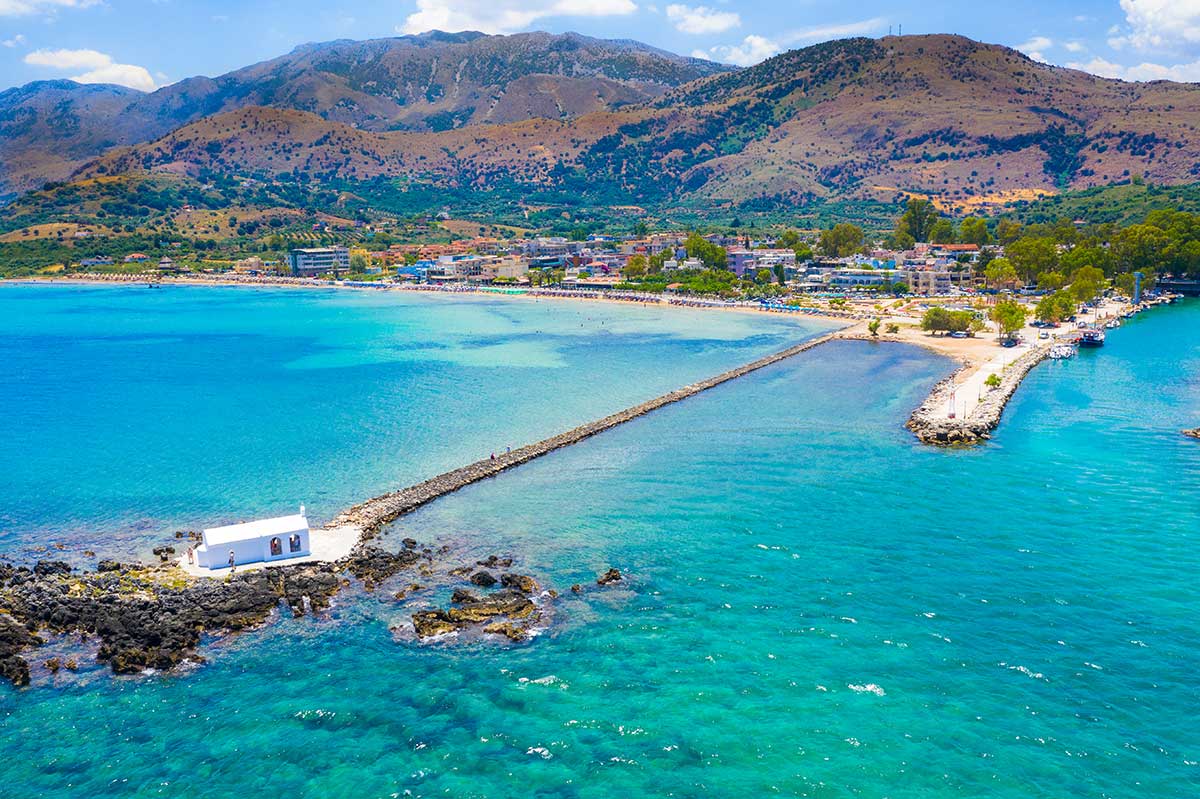 Reasons to book in Georgioupoli, Chania
Georgioupoli – A Cretan Island Destination
Georgioupoli (Γεωργιούπολη – sometimes spelled Georgioupoli) was once a small fishing village. However, tourism transformed into the thriving seaside resort town you can see today. Here are the main reasons why you could choose it as your Cretan Island destination.
Postcard-pretty, scenic, and friendly
We always make a note of "Instagramable" places and moments: Georgioupoli is one of them. It has several breath-taking scenic spots, including:
Agios Nikolaos (Άγιος Νικόλαος – Saint Nicholaus) chapel on the homonymous islet is a sea-kissed temple and the symbol of the town. It is a beguiling landmark, favoured for dreamy sunsets, wedding photography, scenic location, and heritage value. However, it's an adventure to reach it: wear slip-resistant shoes because the walkway leading to it is always wet and slippery.
The eucalyptus avenue is the first thing you see when you enter the village from the Vrisses road. No place on the island can compare to it, but you need skills to capture its beauty on camera. Unless you rub the leaves between your fingers, you will not be able to feel the scent of the eucalyptus in the air (it is, however, prevalent when it rains – but summers are usually dry on the island).
Kalivaki Beach is quite sought-after among families with small children. It is the westernmost beach of Georgioupoli Bay, stretching right at the mouth of the Almyros and Boutakas rivers.
Excellent accommodation choices
There are many hotels and resorts in Georgioupoli, and we have four to cater to your Cretan holiday dreams.
Eliros Mare Beachfront Poem Hotel: Set on Kournas Beach, near Georgioupoli, it is the choice hotel for couples, families, and solo travellers.
Anemos Luxury Grand Resort: Enjoy a palatial experience straight out of Scheherazade's tales. You are now in a true seaside haven: facilities and hospitality will match your expectations.
Mythos Palace Resort & Spa: As its name implies, this is where fairy tales come to life. The resort complex is an homage to Greek and Cretan myths and legends with a plus of philoxenia.
Pepper Sea Club Hotel: Welcome to an oasis of mindful well-being and Mediterranean cuisine. Indulge and discover why Crete is the cradle of the Mediterranean diet.
Things to do and see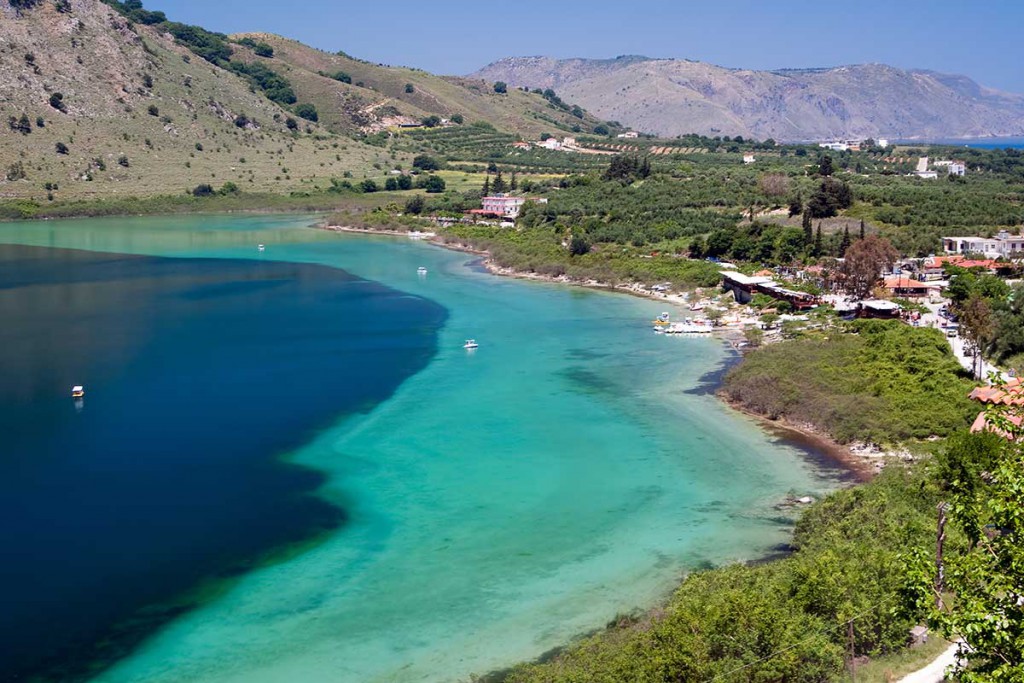 Georgioupoli enjoys a strategic location, circa 38 kilometres East of Chania and 21 kilometres Weast of Rethymnon. You can take day trips to each of these iconic Cretan destinations. And then, there is much more.
Kournas Lake, the only natural freshwater lake on the island, is a popular tourist attraction. Go for fish tavernas, scenery, rowing or pedalling on the lake, and authentic Cretan pottery.
Kournas Beach is well organized and sandy, with clear shallow water and breath-taking views of Lefka Ori.
Cretan mountain villages: Theriso and Krasi, both iconic Cretan mountain villages, are just a stone's throw away from Georgioupoli.
To summarize,
Georgioupoli is a fabulous destination for people looking for scenic and peaceful retreats, but it is lively enough to attract the young and adventurous. So, book here and ask your Georgioupoli hotel concierge to recommend discovery tours, water sports, under-the-sea adventures, and all the adrenaline-filled activities you can imagine – either at sea or in the mountains. Georgioupoli is not for partygoers but is a good starting point for nature lovers, history buffs, and serious explorers. Seekers of peace without the stigma of loneliness will find the destination more than fulfilling. And, where luxury is concerned, we have got you covered.