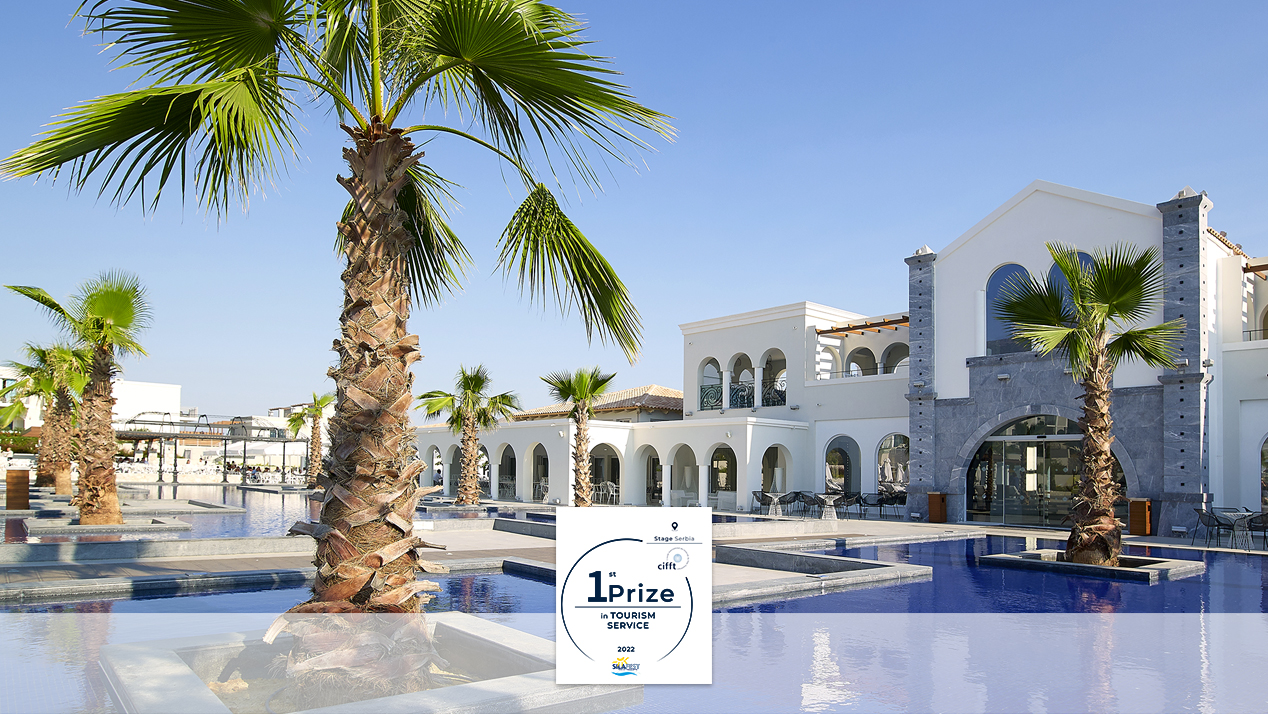 ANEMOS TAKES FIRST PLACE AT SILAFEST IN SERBIA
Anemos Luxury Grand Resort
Following our previous distinctions at CIFFT, Anemos' "Future Looks Bright" continues to impress the judges worldwide, taking first place in Silafest, held at Veliko Gradište, Serbia.
The 14th Silver Lake Tourfilm Festival transpired between August 28th and September 3rd, revealing 30 award-winning audiovisual productions, amongst them Anemos' own period film. Amidst a diverse program of film screenings and various activities, a lively exchange of experiences took place between professionals-leading figures of the audiovisual future of the Hospitality Industry.
We are very honored our 7-minute-long video, produced by Xperience More for Anemos Luxury Grand Resort, won first prize in the category "Tourism Services". Through a credible jury evaluation, we were distinguished for our creativity and innovation, blending the old with the new in a timeless love story of epic proportions on the grounds of Georgioupolis, Chania, Crete. We continue to inspire an air of magic to the notion of travelling as we sail through new summer adventures with our guests around the world.