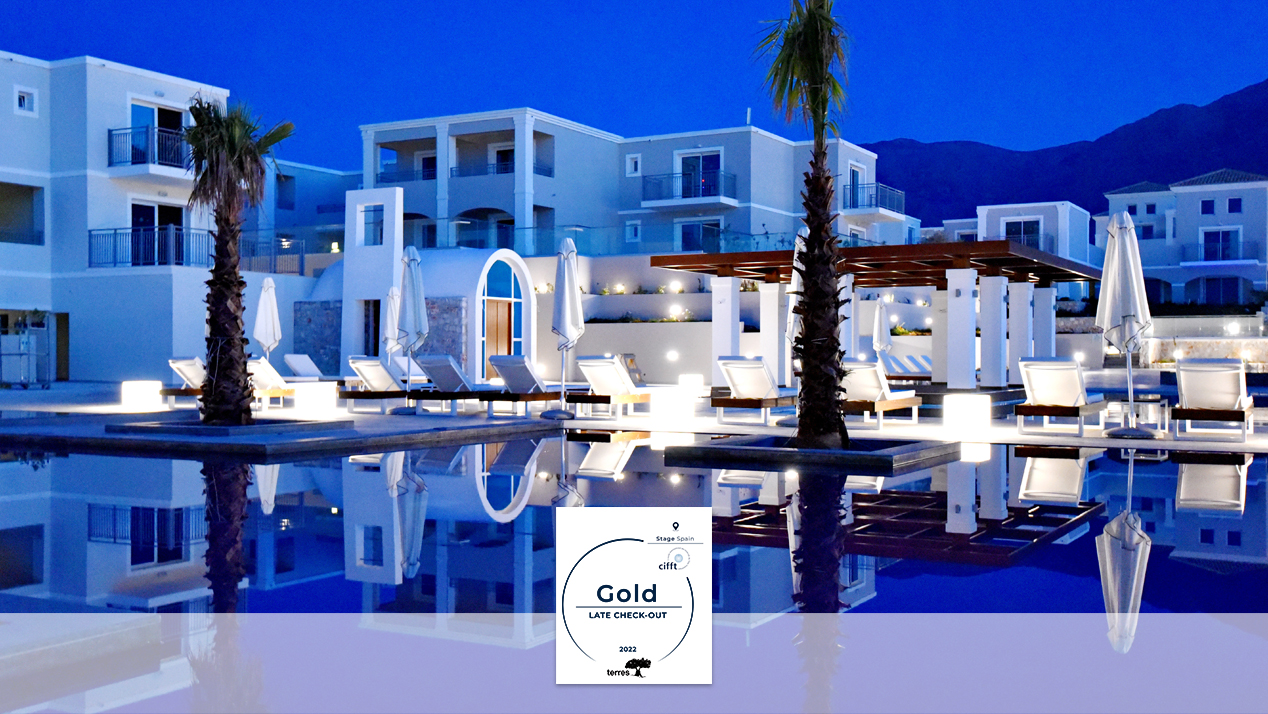 ANEMOS' "FUTURE LOOKS BRIGHT" TAKES HOME THE GOLD AWARD IN CIFFT
Anemos Luxury Grand Resort
We are proud to announce that our video production "Future Looks Bright", an audiovisual narration of a 100-year-old Cretan love story, won the Gold Award at the CIFFT Festival, held in Tortosa, Spain.
Between August 27th and September 10th, the winners of 35 awards were announced from 16 countries, with Anemos Luxury Grand Resort being one of them. At the 6th Terres Travel Festival – Films & Creativity ceremony, the best in tourism audiovisual communication was celebrated by an international jury following a 30+ year tradition in encouraging the magic of travel and promoting sustainable developments.
Our short period film, produced by Xperience More for Anemos Luxury Grand Resort, checked all the boxes and took home the Gold for its original concept and imaginative execution. We are thrilled to be a part of a visionary initiative and recognized by such a prestigious committee, which aims to showcase the latest marketing trends in the Hospitality Industry.
Our future in Anemos looks bright and shines through all of our guests every summer in Georgioupolis, Chania, Crete.