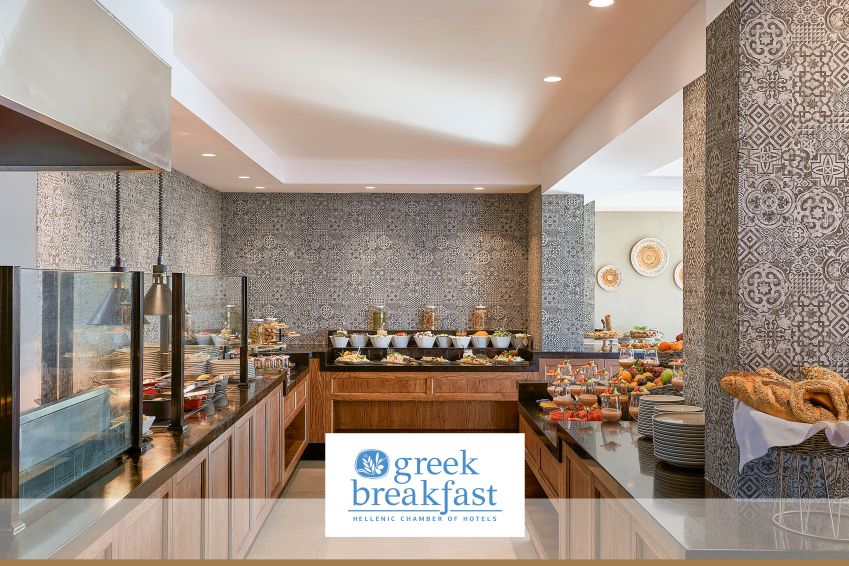 "GREEK BREAKFAST" CERTIFICATION FOR PEPPER SEA CLUB HOTEL
Pepper Sea Club Hotel
Pepper Sea Club Hotel is excited to announce our Main Restaurant "Bahar" was verified with the "Greek Breakfast" Certification"!
The Hellenic Chamber of Hotels recognized the excellence in our breakfast service by adhering to well-defined specifications that ensure both quality and authenticity of our restaurant experience. Through quality Greek products and professional expertise, we revisit authentic recipes and elevate them to the 21st century, connecting our rich gastronomical wealth with the hotel guest experience. Our local culinary heritage is at the forefront, bringing passion for gastronomy to every dish, as visitors get to enjoy the freshness of the Mediterranean under the warm Cretan sun. (Learn more at The Hellenic Chamber of Hotels).
We are grateful to be part of the establishments promoting the regional culinary heritage of Greece in Georgioupolis, Chania, Crete. As Jonathan Safran Foer has said "Food is culture, habit, craving and identity" and Pepper Sea Club Hotel aims to strengthen that bond with our guests from all over the globe.