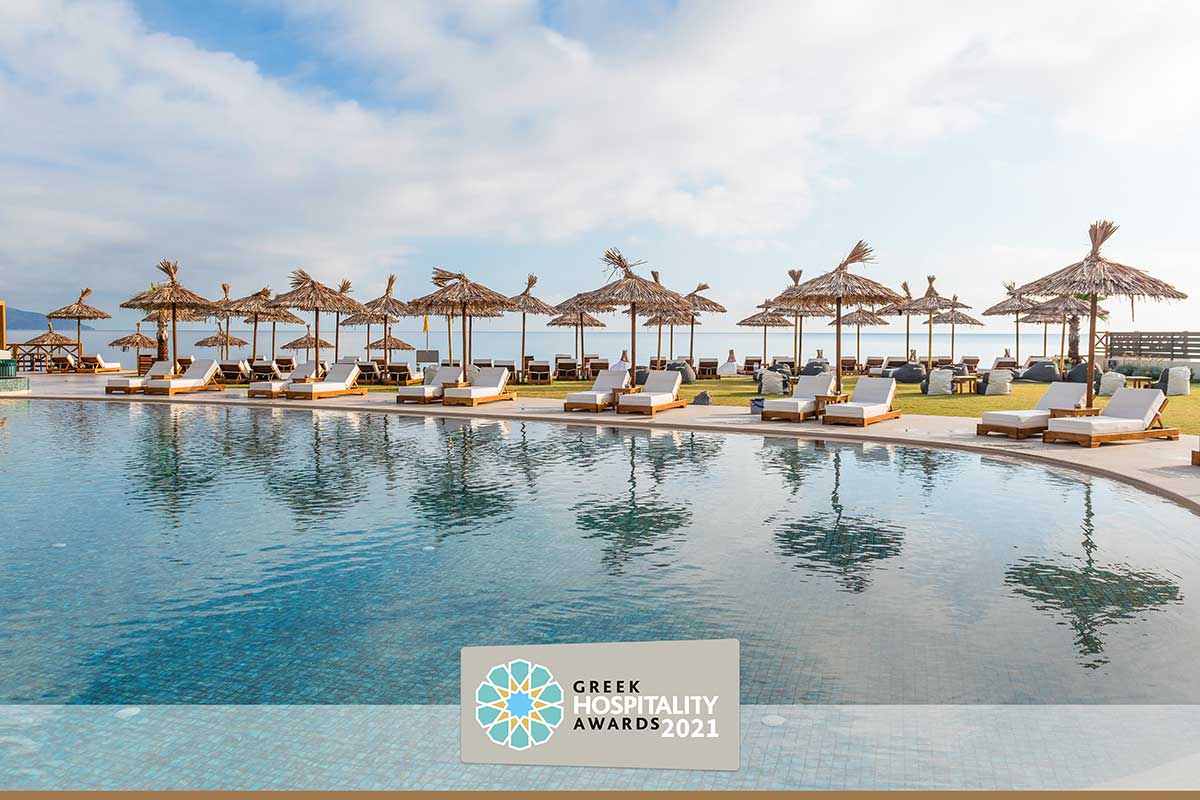 Pepper Sea Club Hotel – Greek Hospitality Awards 2021
We are pleased to announce the following honorary distinctions for the reputable Greek Hospitality Awards, 2021! Pepper Sea Club Hotel has been awarded in all the five categories in which it participated, in more details:
Best Greek Honeymoon Resort – Gold
For its charming and calming ambiance, ideal for a memorable honeymoon destination.
Best Greek Romantic Resort – Silver
For its serene landscape and personalized wellness activities.
Best Greek Green Resort – Silver
For its up-to-date sustainability and overall environmental responsibility.
Best Greek Hotel Breakfast – Silver
For its authentic, fresh and carefully curated breakfast.
Best Greek Design Resort – Silver
For its sophisticated mix of luxurious amenities and contemporary bohemian jungle style.
Pepper Sea Club Hotel aims to offer a holistic experience tailored to every guest's needs and wants in a place where quiet luxury meets nature with respect to the human and to the environment. We continuously implement further actions and policies to improve guests' experiences while staying in line with the spirit of Cretan Hospitality!