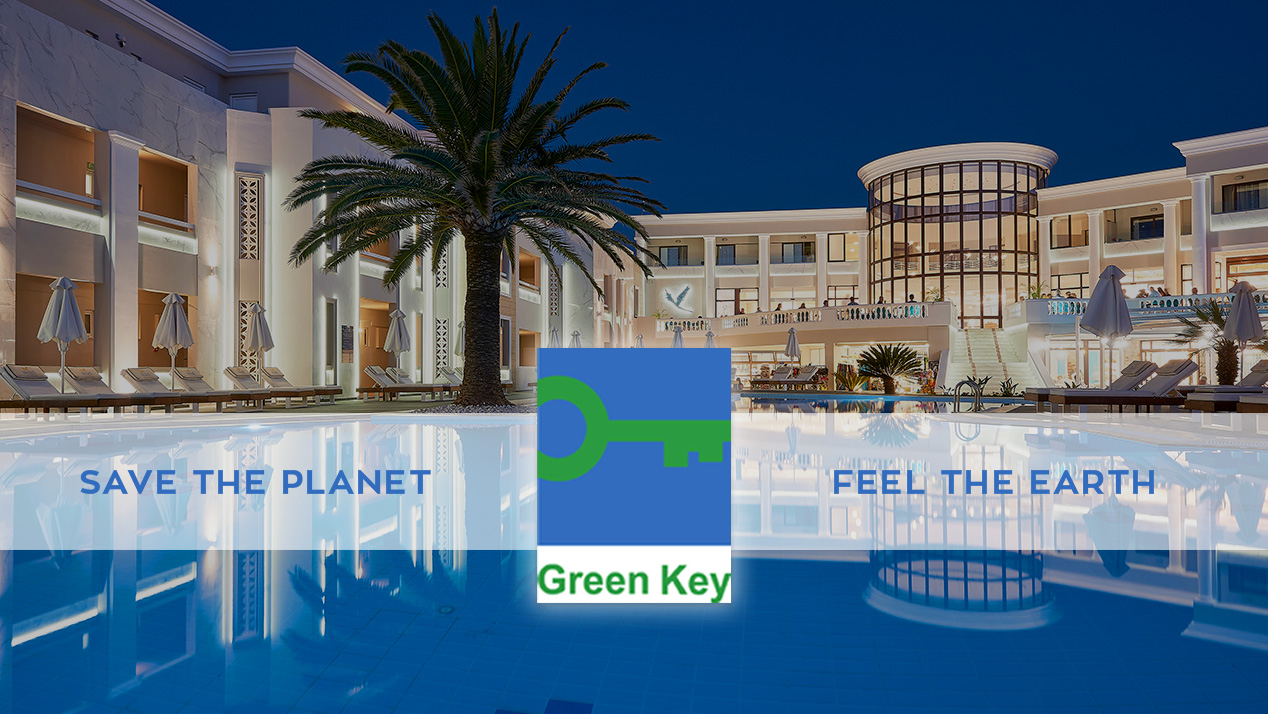 Mythos Palace – Green Key award!
We are excited to announce that Mythos Palace Resort & Spa is awarded the Green Key Certification!
Between rigorous documentation and frequent audits, more than 3,200 hotels from over 65 countries have been labeled Green Key establishments. We are very proud to be a part of a growing family aiming to bring positive change through adhering to the strict criteria set by the Foundation for Environmental Education (FEE).
Our commitment to both our guests and the ecosystem is getting stronger as Mythos Palace Resort & Spa continues to fulfill and develop an environmentally friendly, sustainable and responsible establishment for the years to come.
Thank you for embarking on a journey to environmental responsibility. We evolve together with the tourism industry towards a "greener" future!