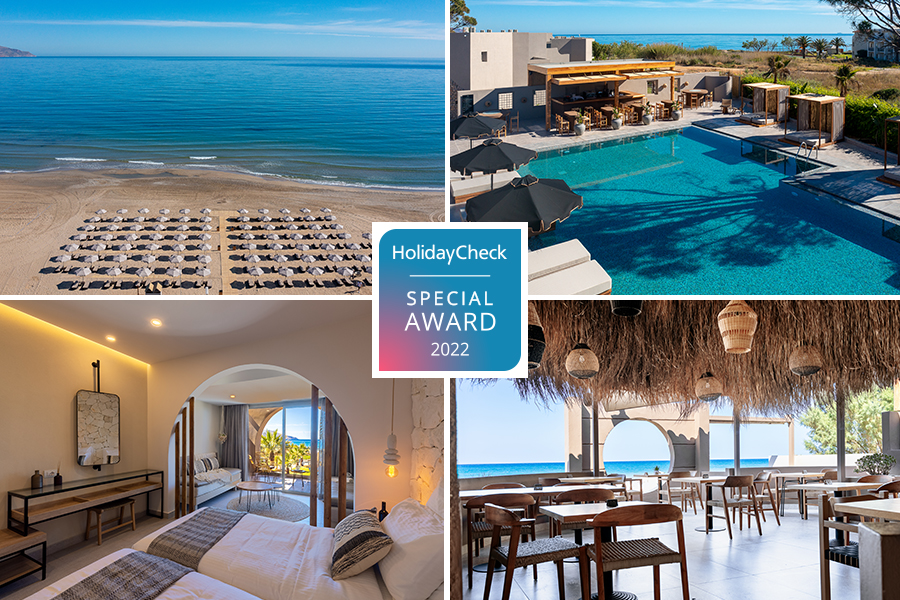 HolidayCheck "Special Award 2022" to Eliros Mare Hotel
We are delighted to announce that Eliros Mare Beachfront Poem Hotel has been awarded with the HolidayCheck Special Award for 2022!
HolidayCheck is one of the best travel platforms in the world and No.1 in Germany. The Special Award 2022 is granted solely to the most popular hotels worldwide and is based exclusively on customer evaluation representing long-term guest satisfaction.
It is an honor for us to be acknowledged by our own visitors during the difficult period of Covid-19. We are committed to provide a safe environment to our guests, following the World Health Organization and Greek government's guidelines.
The Special HolidayCheck Award is a major distinction for the Eliros Mare family.
Thank you all for your support, we hope that we keep meeting your expectations and play our part to another wonderful summer!