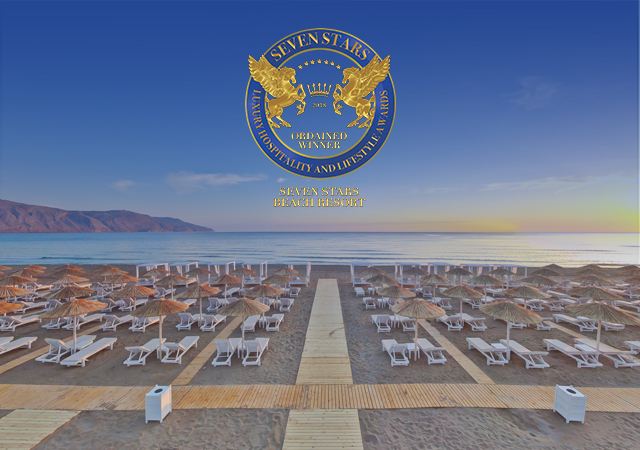 A new distinction for Anemos Luxury Grand Resort: the hotel won the "SEVEN STARS LUXURY HOSPITALITY AND LIFESTYLE AWARD".
Anemos Luxury Grand Resort Awards
The Gala Ceremony of the 2018 Seven Stars Luxury Hospitality & Lifestyle Awards (SSLHLA) took place on the 6th of October 2018 with the presence of tourist leaders from all over the world.
Anemos Luxury Grand Resort won the Signum Virtutis Award at the "Seven Star Beach Resorts" category, as the most luxury beach resort around the world for the excellence of service, hospitality, and lifestyle that provides to all guests.

The award was received by the Hotel Manager of Anemos Luxury Grand Resort,  Mr. Ioannis Pneumatikakis. The owners of the hotel, Mr. Petros Vandarakis and Mrs. Maria Vandaraki, attended the awards ceremony.