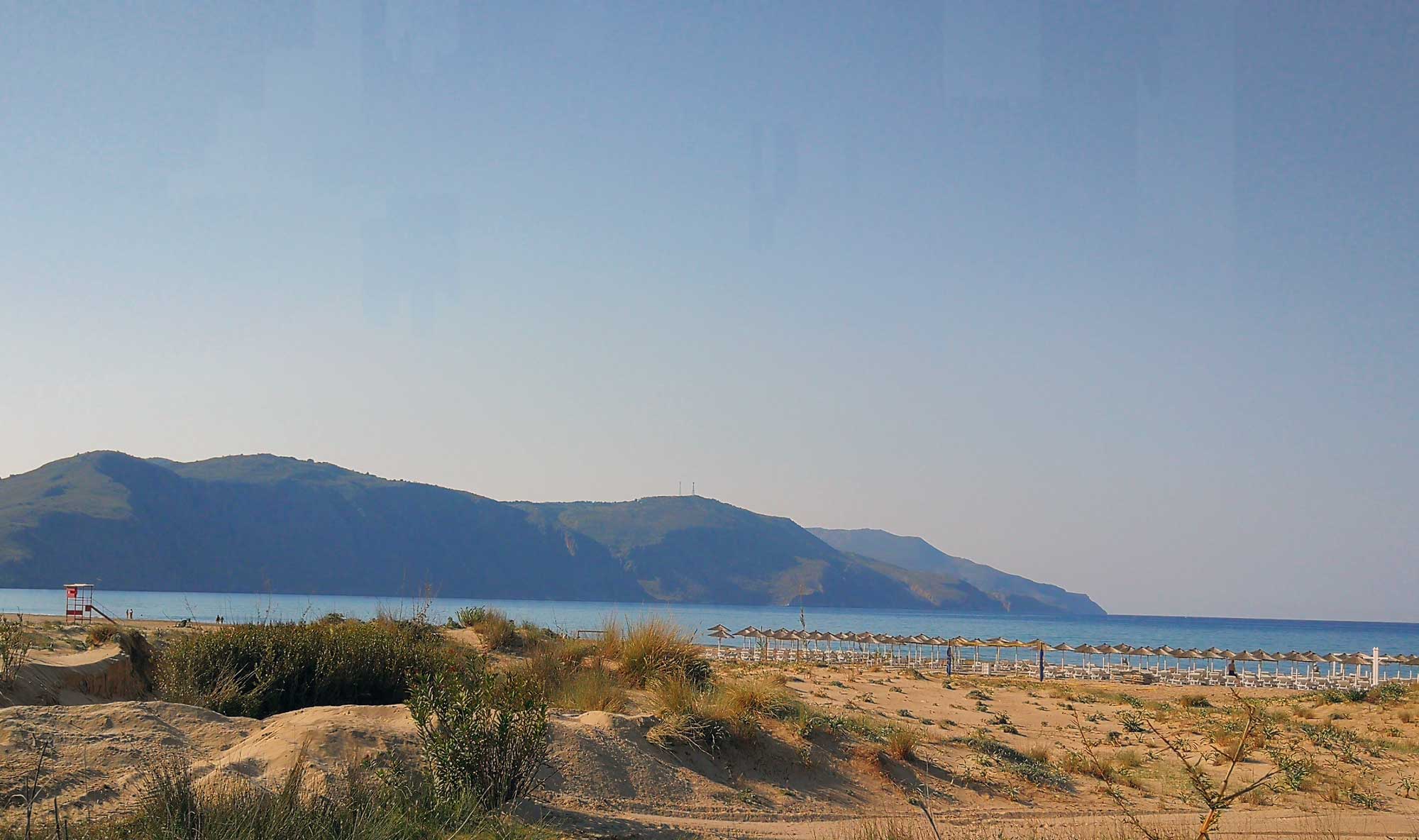 Natura 2000 Beach at Anemos Luxury Grand Resort
Natura 2000 Network is a project designed to protect rare species of plants, animals, and birds. Greece boasts 202 Special Protection Areas (SPAs) and 241 Sites of Community Importance (SCI). Anemos Luxury Grand Resort offers access to a Natura 2000 beach of rare beauty.
The beach at Anemos Luxury Grand Resort is not just a Blue Flag destination. It is a Natura 2000 protected area – a beautiful landscape and a natural habitat for sea daffodils and sea holly among other cherished plants.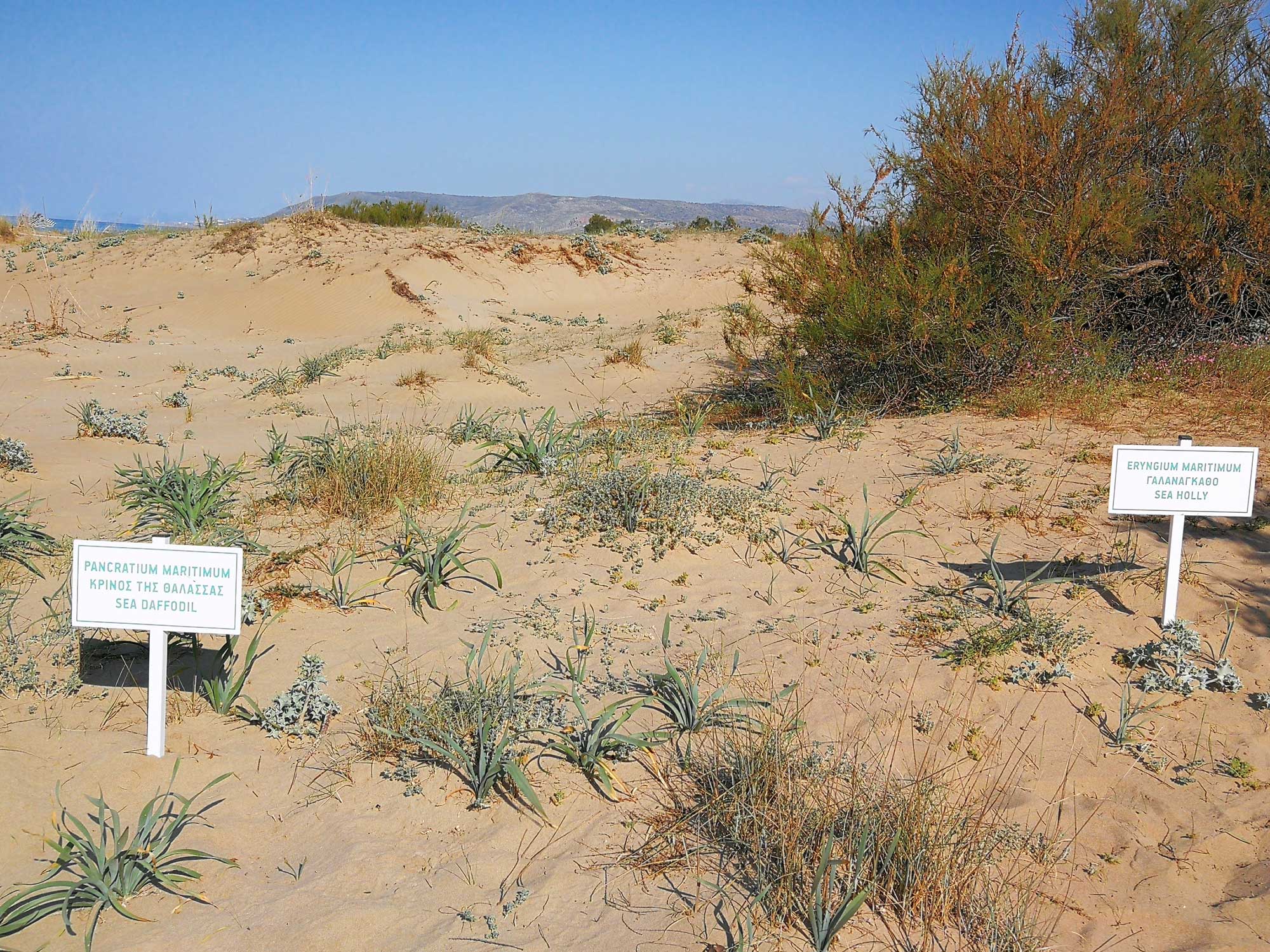 The Sea Daffodil, Pancratium Maritimum, also known as the lily of St. Nicholas, is a rare plant, threatened with extinction. They found excellent growth conditions on the beach in this part of the island and due to the Natura 2000 designation, they are now protected and carefully cared for. When you stay at Anemos Luxury Grand Resort you can admire these delicate plants. To flourish, they need well-drained, sandy soil, and bright sun exposure. They bloom in late summer. Beach development in tourist areas may affect their natural habitat. This is why at Anemos Luxury Grand Resort we take all necessary precautions to keep these plants safe. Walk on the specially designated deck crosswalk to reach the sunbeds and admire the plants from afar.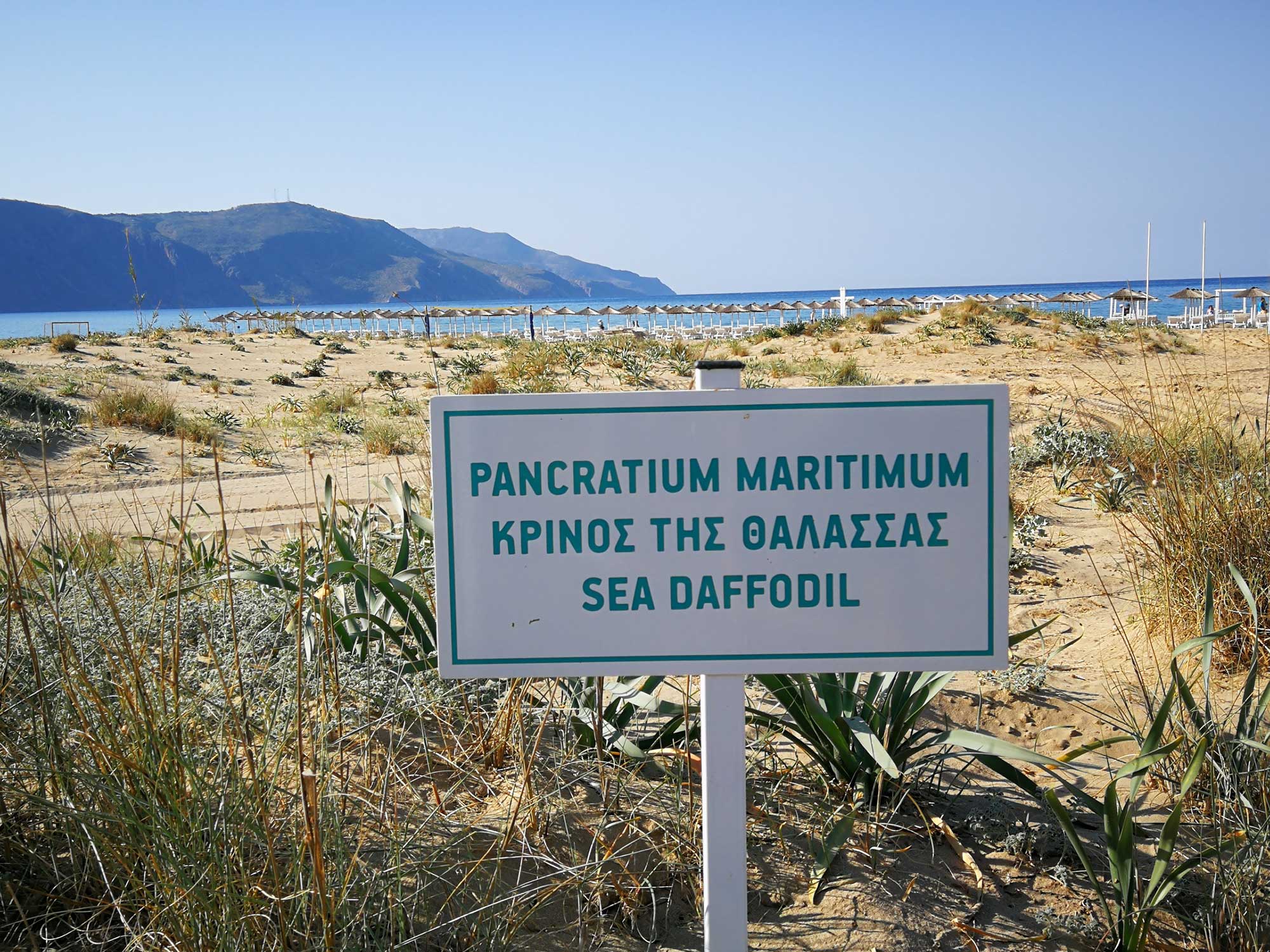 The Sea Holly, Eryngium Maritimum, is widespread in many parts of Europe, but endangered on Crete, due to massive tourist development on the beaches of the island. The Natura 2000 beach at Anemos Luxury Grand Resort protects this plant. It is blooming from July until October, and its roots and leaves are edible. It also has some medicinal uses.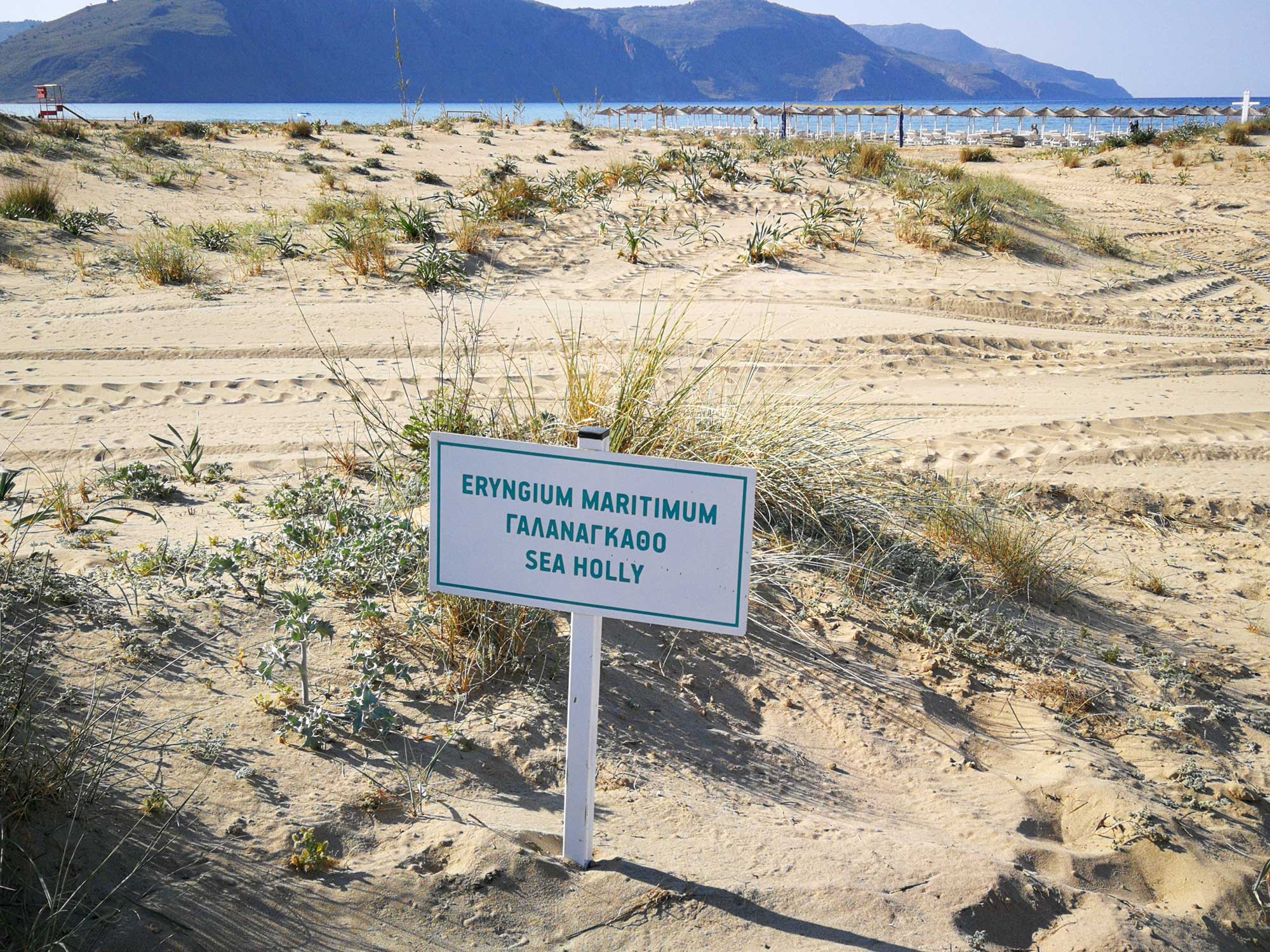 Besides the beach at Anemos Luxury Grand Resort, the region of Crete boasts 54 sites that have been included into the European NATURA2000 Network under the Hellenic Law N. Ν.3937 (ΦΕΚ60 Α/31-3-11) "Biodiversity conservation and other provisions."
Enjoy your stay at Anemos Luxury Grand Resort and please care for the nature that makes our destination unique.