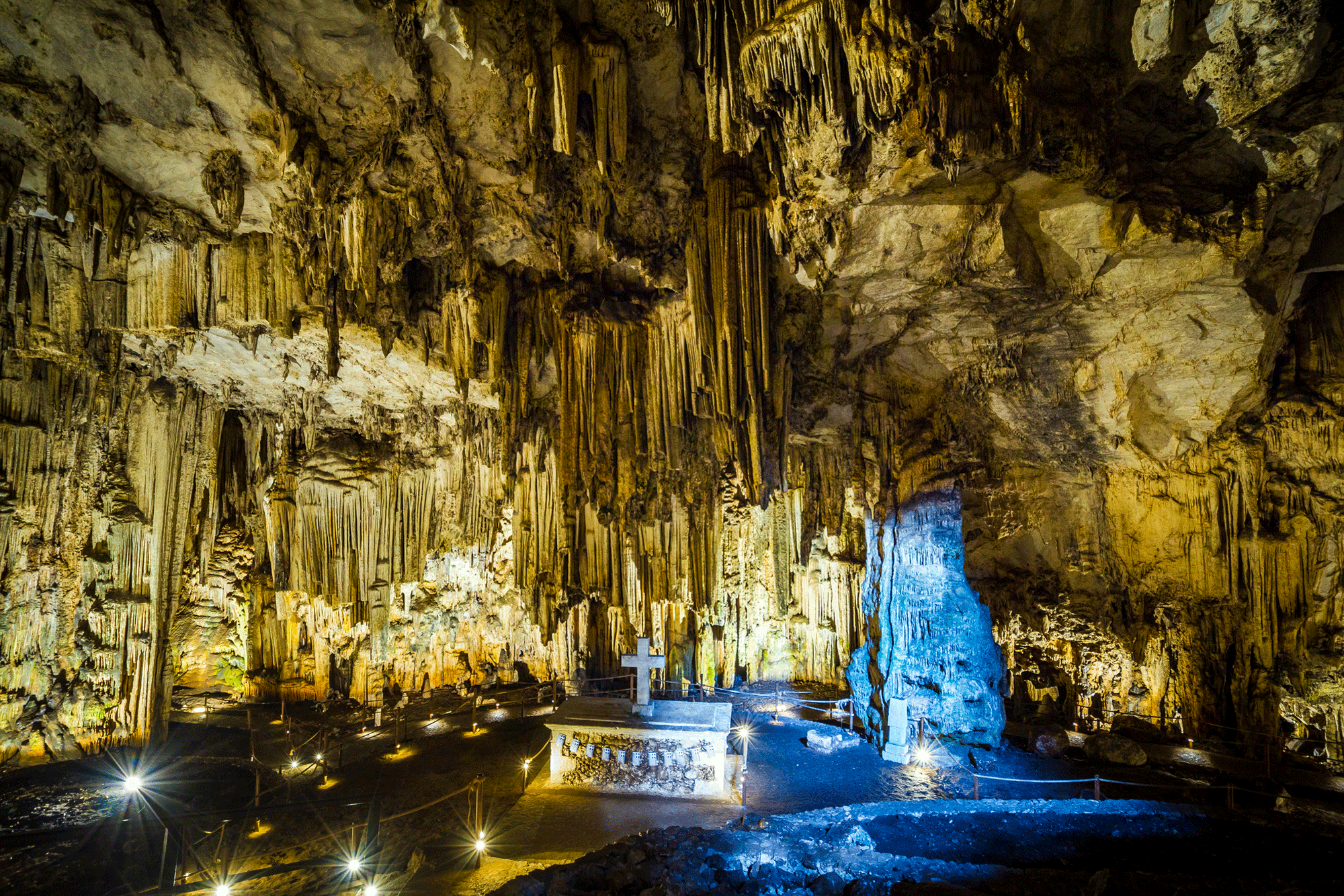 Melidoni, the Site of One of Crete's Sacred Caves
Less than an hour drive from Georgioupoli, Melidoni is famous for its fantastic cave, which attracts hundreds of tourists every year. Luckily, there are other things to see and do when you visit this village in Geropotamos.
Although it has modernized some over the past decade, Melidoni still preserves many of its old Venetian buildings but they are hard to discover if you don't adventure off the beaten path. Nevertheless, you can spend a lovely afternoon in the center of the village, at a local kafenion or at a taverna, eating typical Cretan food and sipping raki. The village is a listed traditional settlement, is lively and fun in summer months when several entertainment events take place outdoors with music and dance. Rustic and charming, the village's main activities revolve around farming and tourism. Speaking of farming, it's not unlikely to see sheep roaming freely on its streets and on the pastures out of its borders.
Like many places that suffered under the Ottoman rule, Melidoni has its share of bitter memories from the Greek War of Independence. Its famous cave, with impressive interiors that attract spelunkers from all over the world, was the site of a bloody massacre of January 1824 when the Turks set fires then sealed the entrance to murder 370 women and children and 30 rebels refuged inside since October 1823. There was one survivor, Manolis Kirmizakis, who revisited the cave in 1834, accompanying British antiquarian Robert Pashley, and collected the bones of the victims. The remains are today placed with pious honor in the ossuary at the heart of the fabulous Room of the Heroes (see featured image above).
One of the four sacred Cretan caves and also known as Geros Spilios, the Melidoni Cave was, in fact, a place of worship in Minoan times. The cave served as a place of worship for Talos, the bronze automaton that, according to the Greek legends, protected Crete against pirates and invaders by circling the island three times daily. Talos was either a gift from Hephaestus to Minos; the son of Kres, the personification of Crete; or a gift from Zeus to Europa according to Greek mythology. And he was eventually killed by Medea.
Besides visiting the village and the cave, you should also stop by The Paraschakis Family Olive Oil Factory. Established in 1991, it produces olive oils of exceptional quality, and it is one of the most modern factories of its kind on Crete. They make about 400 tons of olive oil annually, but besides production, they also offer tastings and tours for tourists. They also have a factory shop where you can purchase their products.