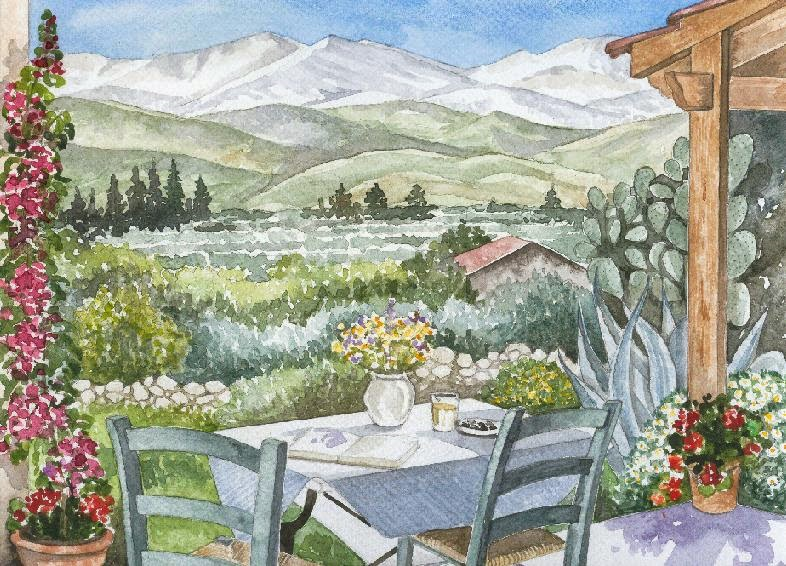 Treasure Troves: Kalamitsi Villages Between Souda and Rethimnon
We follow up on our Treasure Troves of Chania with the Kalamitsi Villages between Souda and Rethimnon. The "twin" villages are fascinating enough to attract people from all over the world with their secluded, peaceful setting. Among them, Phil and Francesca Harrison, founders of Kalamits Arts Group, who contribute to the artistic and cultural life of the community, organizing annual festivals, concerts, exhibitions and open studios, workshops, film nights, talks, poetry readings, cooking classes, arts and crafts fairs, and much more. They also organize interesting events in nearby villages like Gavalohori.
Kalamitsi – a Popular Destination with UK Visitors
But besides the Kalamits Arts Group, the two Kalamitsi villages, Kalamitsi Amigdali and Kalamitsi Alexandrou, have a lot to offer on the way from Georgioupoli to Chania. Both are peaceful communities with a potential for development, not far from historically significant Vryses, about 7 km from Georgioupoli. Alexandrou and Amigdali are sometimes simply called Kalamitsi, often connected by foreign maps and guides, simply because they are located within the same geographical perimeter.
But the two villages enjoy a great location on the road to Chania, plus beautiful historical monuments, like Agia Triada in Kalamitsi Alexandrou. The Monastiri Agios Georgios is somewhere between the two villages in Karydi. Founded around 1600, this is one of the main attractions in the area.
The two villages also have a couple of taverns catering to all kinds of guests, serving authentic local cuisine, without pretentious claims. These two villages are usually tourist-trap free.
The two Kalamitsi Villages are close to the Giorgioupolis beaches of  Eliros Mare, Anemos Grand Luxury Resort, or Mythos Palace Resort & Spa. Check out the local taverns to see what those in the know love about the place. This summer, the Kalamitsi Villages may become your next summer favorite.