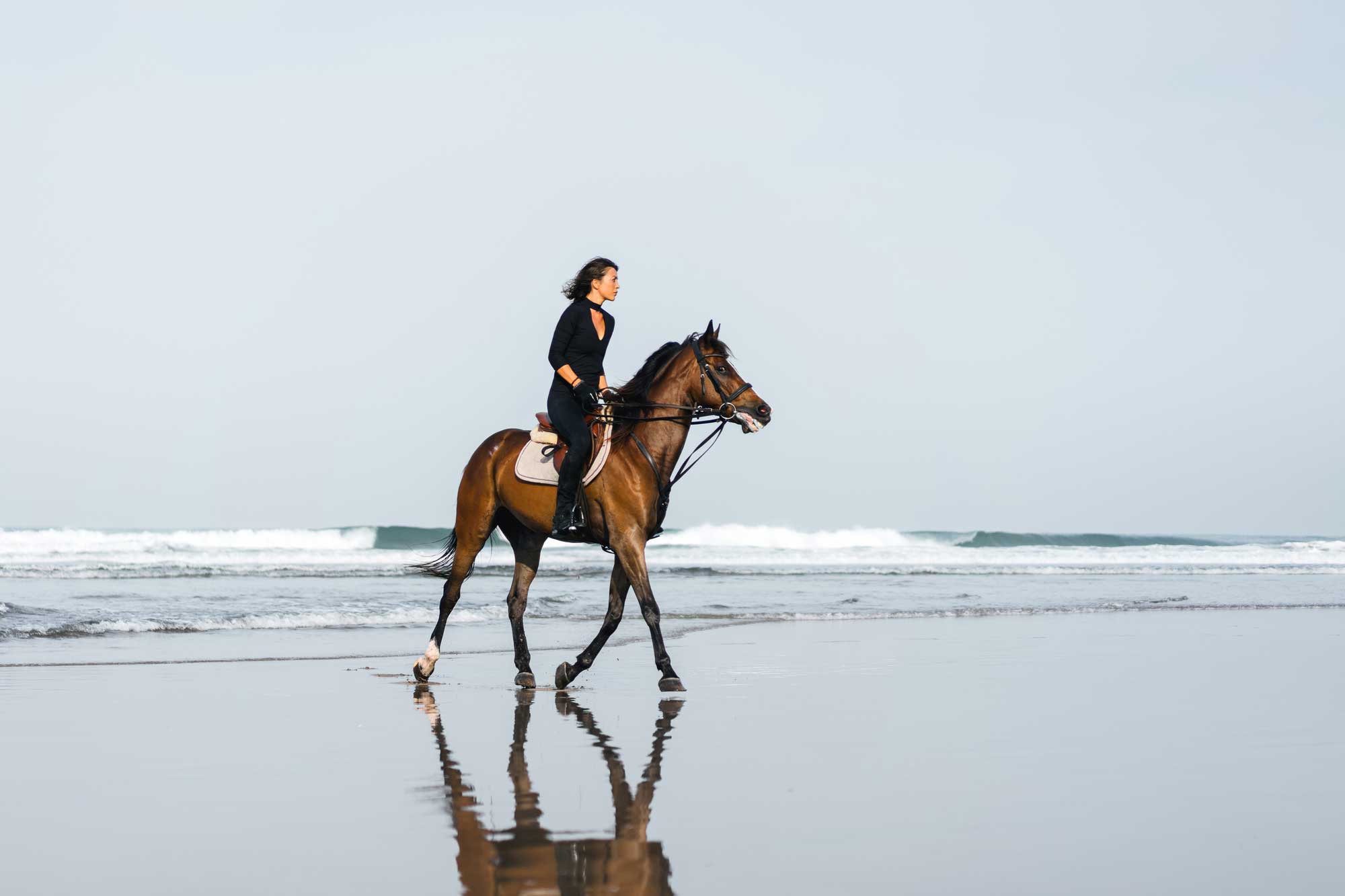 Fun Summer Pastimes in Georgioupoli: Horseback Riding
When you stay in Georgioupolis at one of our hotels – Anemos Luxury Grand Resort, Mythos Palace Resort & Spa, Eliros Mare Hotel or Pepper Sea Club Hotel – you will enjoy many fun summer pastimes, including horseback riding.
Georgioupoli is a fascinating destination, and our resorts offer plenty of things to do to keep you busy for weeks. You can relax by the beach, swim safely in a pool with crystal clear fresh water, dance all night, enjoy all kinds of watersports, and the list goes on. Or you can visit the countryside, join a safari adventure, go scuba diving and snorkeling, go spelunking, or see how the locals celebrate during a traditional fest. There's so much to see and do in these parts of Crete, that you can stay on the island for months and still need a lifetime to explore.
Horseback riding is one of the activities that spell both adventure and romance.
When you stay in Georgioupolis you have several stables in the neighborhood and here are some of the closest to our locations.
Zoraidas Horseriding
Zoraidas Horseriding offers daily rides from Kavros, on the way to Lake Kournas. Fortunately, Kavros is only four kilometers from Georgioupolis so that you can reach the stables in no time. You can have beach rides, rides in the countryside, or rides around Kournas. Swimming with horses is another fun-filled adventure they have to offer. They are even prepared to train beginners and offer safe countryside walks for the little ones. You are encouraged to feed the horses a carrot, a juicy apple, or a slice of dried bread after the ride. Fun!
Horse Park Rethymno
The Horse Park Rethymno is a great place to go if you enjoy horseback riding and the great outdoors. They have more than 25 horses of various breeds and brilliant, knowledgeable wranglers who can train riders of all skill levels. They have qualified guides for rides and trakes in the countryside too. Beach rides are available. All riders must be at least seven years old, but ponies are available for the little ones. Weight restrictions apply.
Horse Riding Center Pegasus Chania
The Horse Riding Center Pegasus Chania offers riding lessons for all ages and all kinds of horseback riding trips, either beach rides or in the countryside. You will have a great time.
Whatever you choose, you can always ask your guest managers at any Georgioupoli Hotels to assist you with bookings and other details.