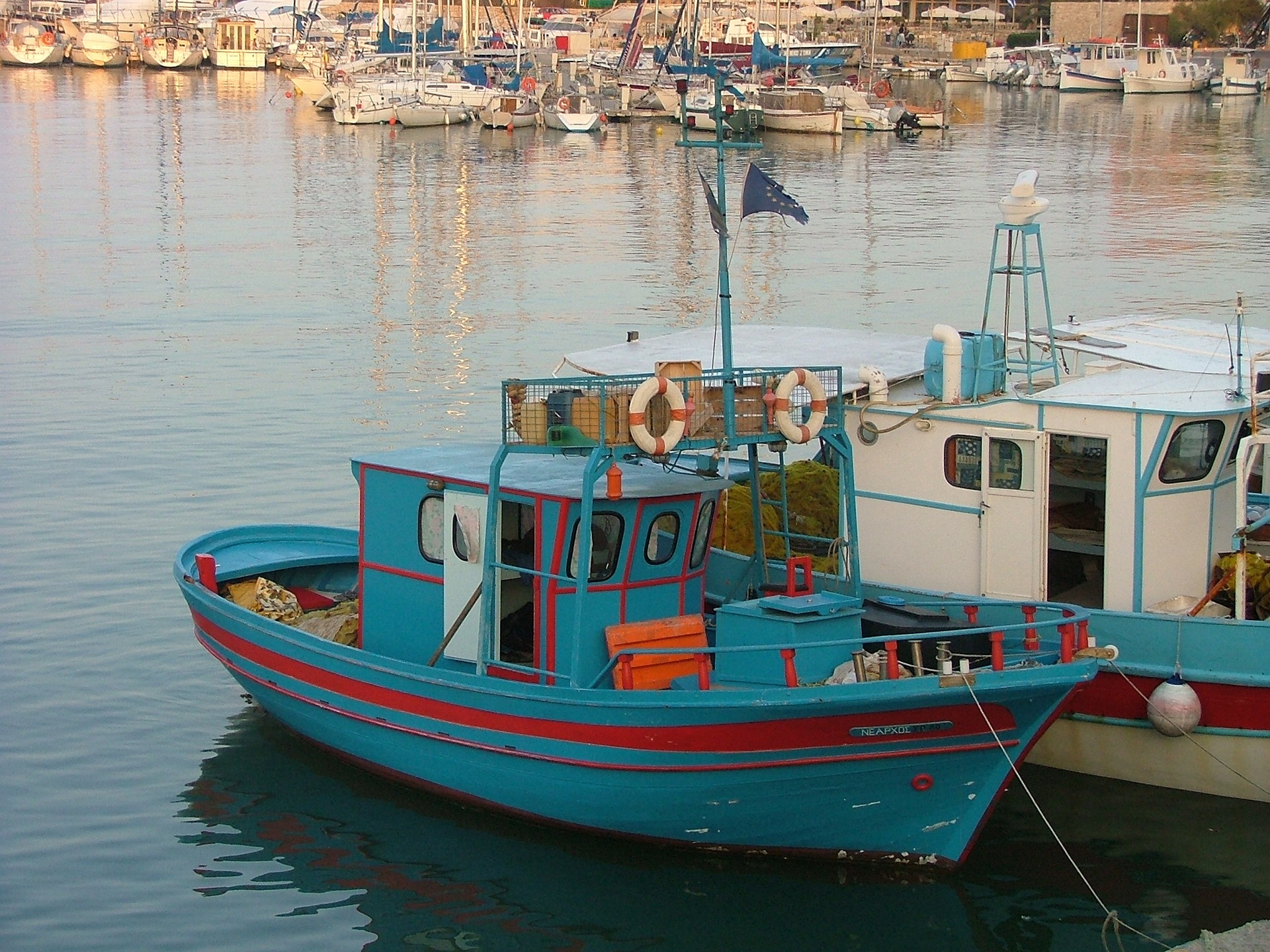 Summertime Fun in Georgioupolis: Fishing Trips
Crete is a paradise for all kinds of watersports – sea-fishing inclusive. When you visit the island you will have many opportunities to enjoy a fishing trip – or just an everyday boat trip if catching fish is not your thing.
You can always find fishing trips when you are in Georgioupolis when you get in touch with the locals or ask your guest service staff at Anemos Luxury Grand Resort, Mythos Palace Resort & Spa, or Eliros Mare Hotel. But if you want to discover everything on your own, you may have a harder time. Nevertheless, here are some suggestions that might help you.
Fishing Trips Georgioupolis Crete
Fishing Trips Georgioupolis Crete with fisherman Nicos is a family business offering 3-hour trips twice daily for a maximum of seven persons at a time. You can book either a morning or an afternoon trip, and the fisherman provides the fishing equipment (so you do not need to bring along your fishing rod). Call +30 6972258412 for bookings.
Dolphin Cruises
Dolphin Cruises depart from the Venetian Harbour of Rethymno and offer three-hour fishing cruises too. They sail and they see even the Venetian Fortress "Fortezza" and Chania from the sea, then you stop to stroll around Georgioupolis too.
Chania Pro Fishing Trips
Chania Pro Fishing Trips with captain Manos take you from Chania. Just call +30 6948 06 06 52 to book and enjoy life at sea, far from the tourist crowds.
These three companies are not far from our locations, but we are not affiliated with any of them. We try to ease your pain of search by providing some ideas. There are fishermen offering fishing tours all over the island, so you will not have a rough time to find someone ready to show you around.
And, if you don't like fishing, but just love fish, you'll find plenty of fish tavernas all around the island. Enjoy Georgioupolis!