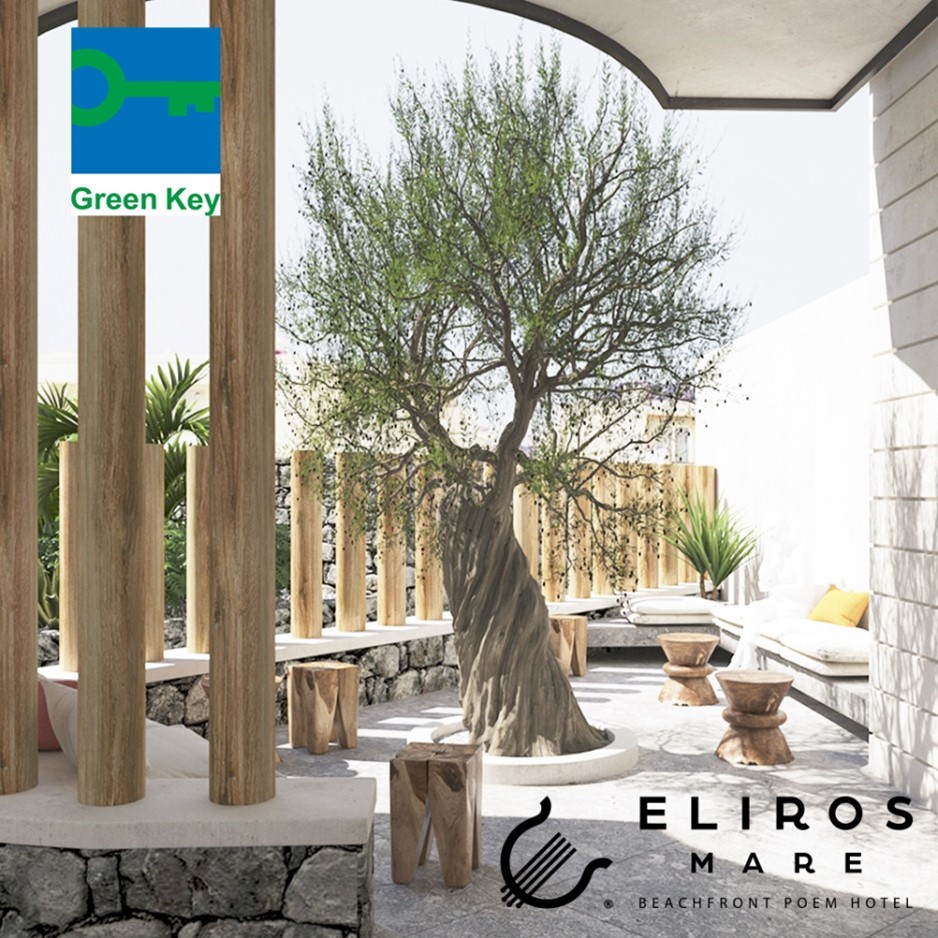 "Green Key" Eco-Label Award to Eliros Mare Beachfront Poem Hotel Green Key 2021
For the 7th consecutive year, Eliros Mare Hotel was honored by the "Green Key" eco-label award.
The beachfront hotel qualified, once more, the worldwide certification's standards by meeting a set of environmental requirements such as water efficiency, recycling, and environmental activities.
Eliros Mare warmly thanks the organization of "Green Key" for the honorary "Green Key 2021" award and continues its efforts to develop an eco-friendly, sustainable, and responsible hotel.