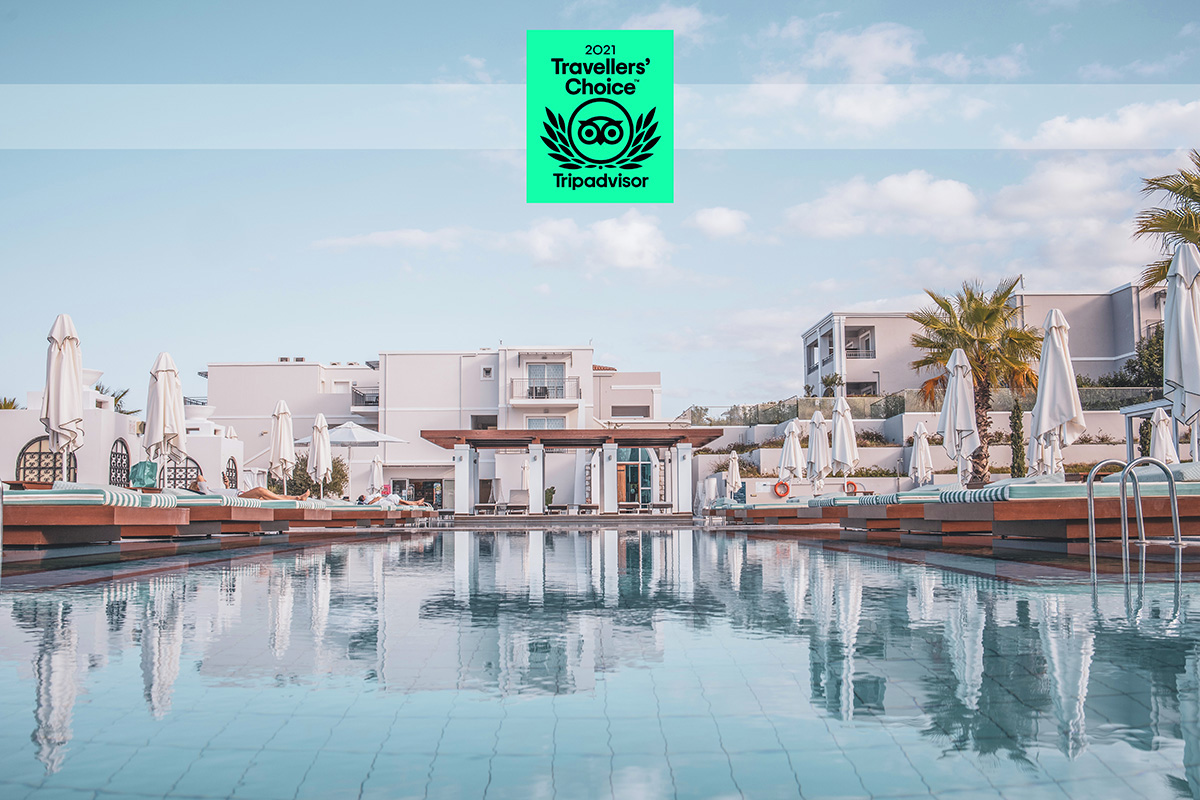 TripAdvisor Awards Anemos Luxury Grand Resort
Anemos Luxury Grand Resort has been awarded for another year with the Top Traveller's Choice for 2021 by TripAdvisor.
The hotel continues to rank among the top 10% of hotels on the TripAdvisor metasearch channel. This award was a result of consistent positive reviews of travelers during a period of one year.
Anemos Luxury Grand Resort management feels grateful for this award and wishes to thank both TripAdvisor and the resort's guests for this honor. Despite the changes & challenges that we faced together the past 2 years, we feel proud that we have managed to offer you memorable and safe summer vacations. This award is adding extra motivation for the resort to continue the improvement of its high-quality services and offer a unique summer experience of Cretan Hospitality.