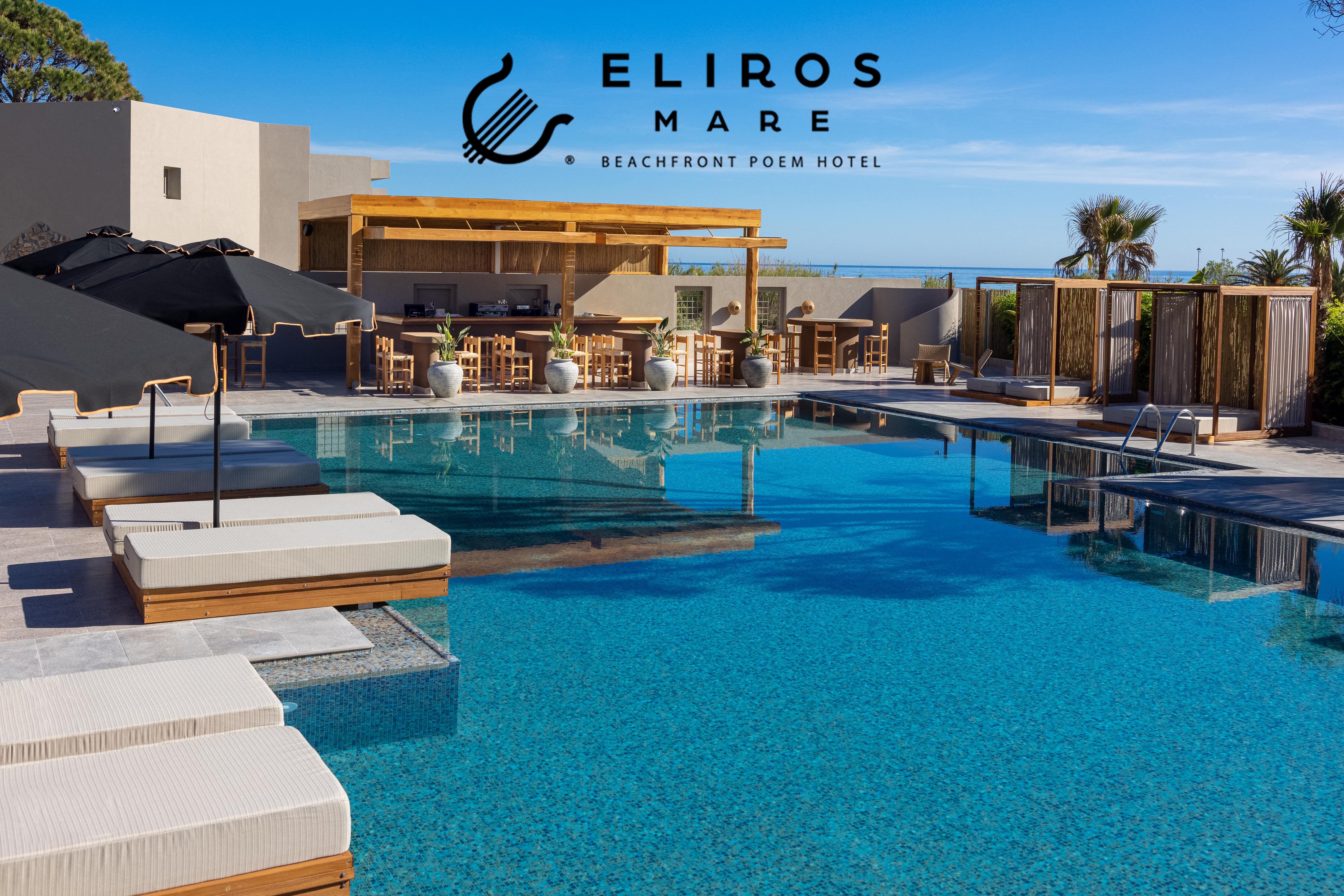 A Fully Renovation & Rebranding Project has been occurred at Eliros Mare Hotel!
Eliros Mare Hotel, during the winter 2020-2021, proceeded to a fully renovation and rebranding investment. Refreshed and renewed, Eliros Mare is welcoming back its guests for the summer season of 2021.
The renovation started in October 2020 and ended in May 2021. All hotel rooms and facilities, interior and exterior areas were fully renovated by modern building materials and technologies, following all the contemporary measures of safety and hygiene protocols. The creation of a new wellness center added an extra touch of relaxation to the hotel guests' summer experience. Eliros Mare has been upgraded from 4 stars to 5 stars hotel category by the Greek National Tourism Organization (GNTO)!
The new fresh boho chic design, the up scaled all-inclusive concept, the expanded facilities, and Eliros Mare experienced and motivated staff guarantees to all guests high quality service and pleasant holidays.
Eliros Mare new fresh logo conceptualizes the symbol of a Lyre, an ancient musical instrument played by the citizens of ancient Eliros. The lyrical element symbolizes the beachfront lullaby of the sea and the poetic nature of the hotel. The new logo descriptor "Beachfront Poem Hotel" represents perfectly the Eliros Mare calling to experience "The poetic side of life". The Eliros Mare team is proud of the magnificent result and is looking forward to welcoming its guests for unforgettable summer moments.