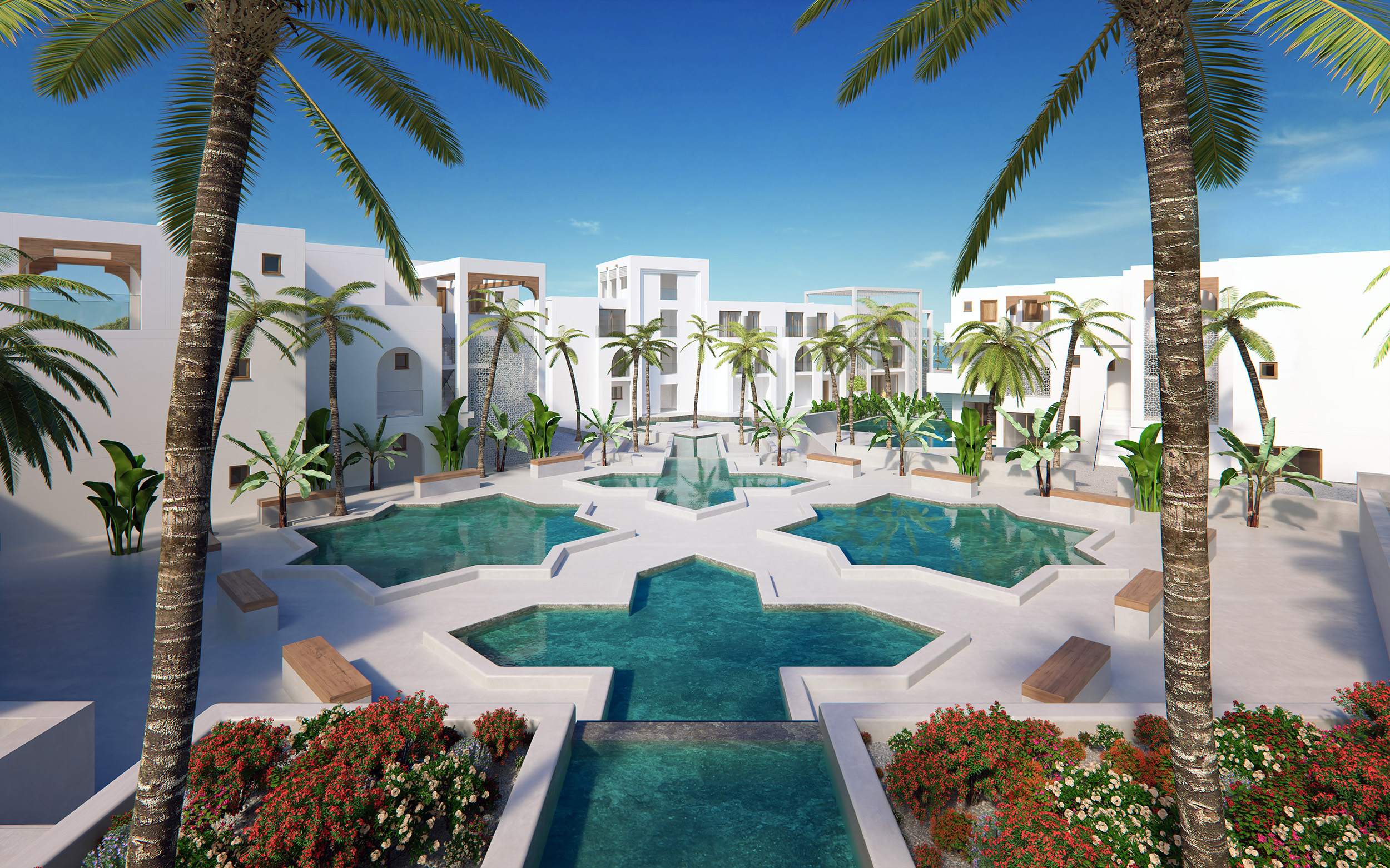 A spicy note in Cretan hospitality: Pepper Sea Club Hotel opens its doors in May 2020
Pepper Sea Club Hotel is a brand-new beachfront luxury resort in Crete, opening for guests in May 2020. Set right on Kournas beach, next to Georgioupolis Village, Pepper Sea Club Hotel is designed to offer an unrivaled adult holiday experience for eclectic travelers. It features 71 luxurious guest rooms and 24 suites with private pools.
Pepper Sea Club Hotel offers a new, spicy approach to Cretan Hospitality. The hotel's design is a sophisticated mix of fresh clean lines, reminiscent of the Cycladic islands, and Middle Eastern architectural motifs. Luxurious amenities combined with design furnishings create a unique bohemian character.
The gastronomy in the two restaurants of the resort focuses on the Cretan, Greek, and Mediterranean cuisine. Pepper Sea Club Hotel also offers two bars, a Beach Bar and a Pool Bar, which add to the chill-out atmosphere of the resort.
Situated on one of the most beautiful beachfront areas of western Crete, less than 40 km from Chania and just 16 km from Rethymno, Pepper Sea Club Hotel offers its guests the opportunity to relax and live an authentic experience, but also explore the pristine nature of the area and the nearby lively towns.
Pepper Sea Club Hotel
Kournas Beach, Georgioupolis – 73 007
Crete, Greece
Tel: +30 28250 61739
E-mail: info@pepperhotel.gr
Website: www.pepperhotel.gr