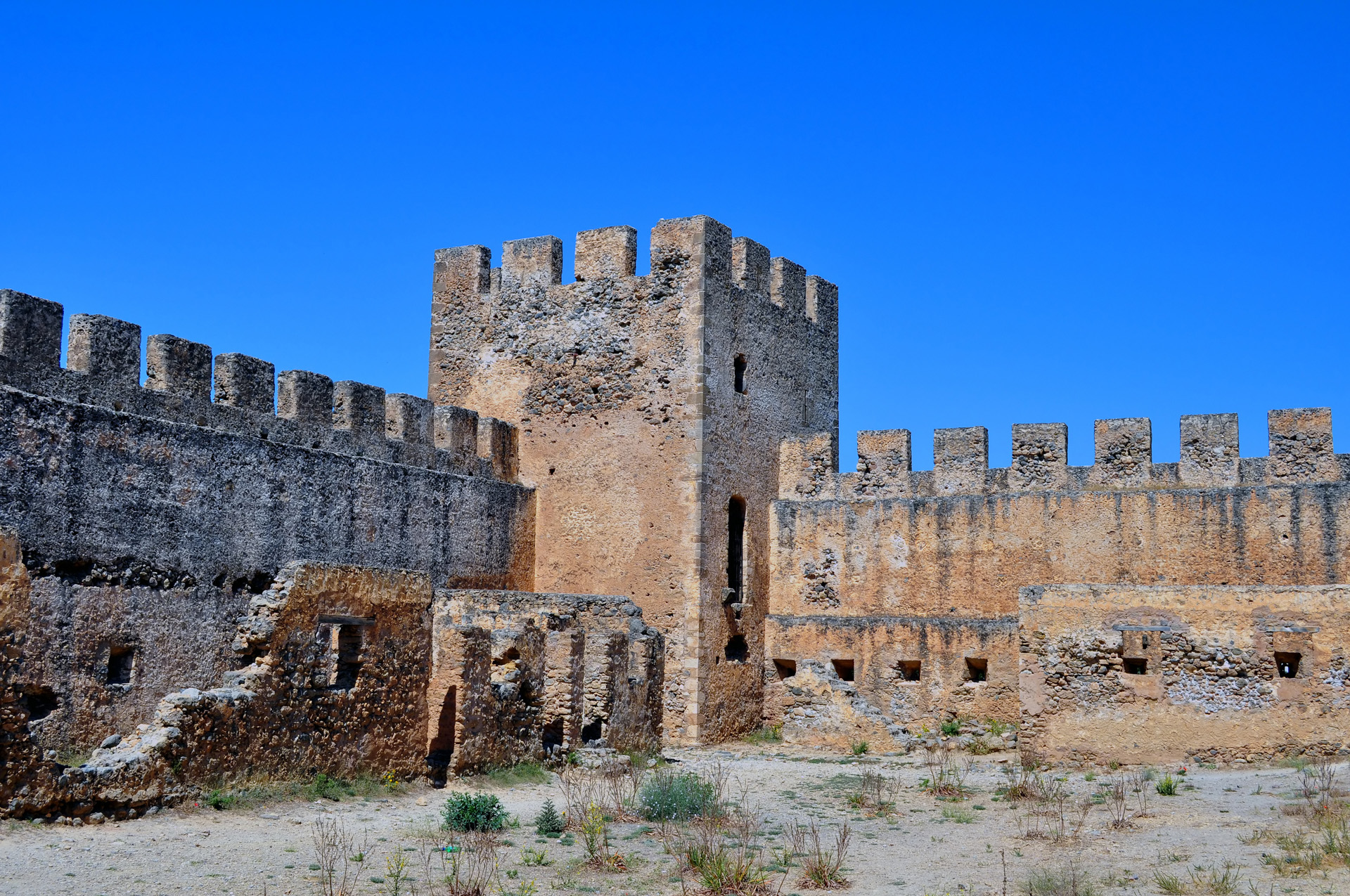 Frangokastello- The Medieval Castle
Frangokastello
Frangokastello can be found on the south coast of west Crete, only 13 km east of Hora Sfakion and west of Plakias.
It is a small seaside village and it is really famous for its Venetian castle that bears the same name. Although many monuments were built in the wide area of Frangokastello only few of them survive today. Most of the monuments were destroyed during the numerous wars that took place in the area and the stones from their ruins were used to build the castle.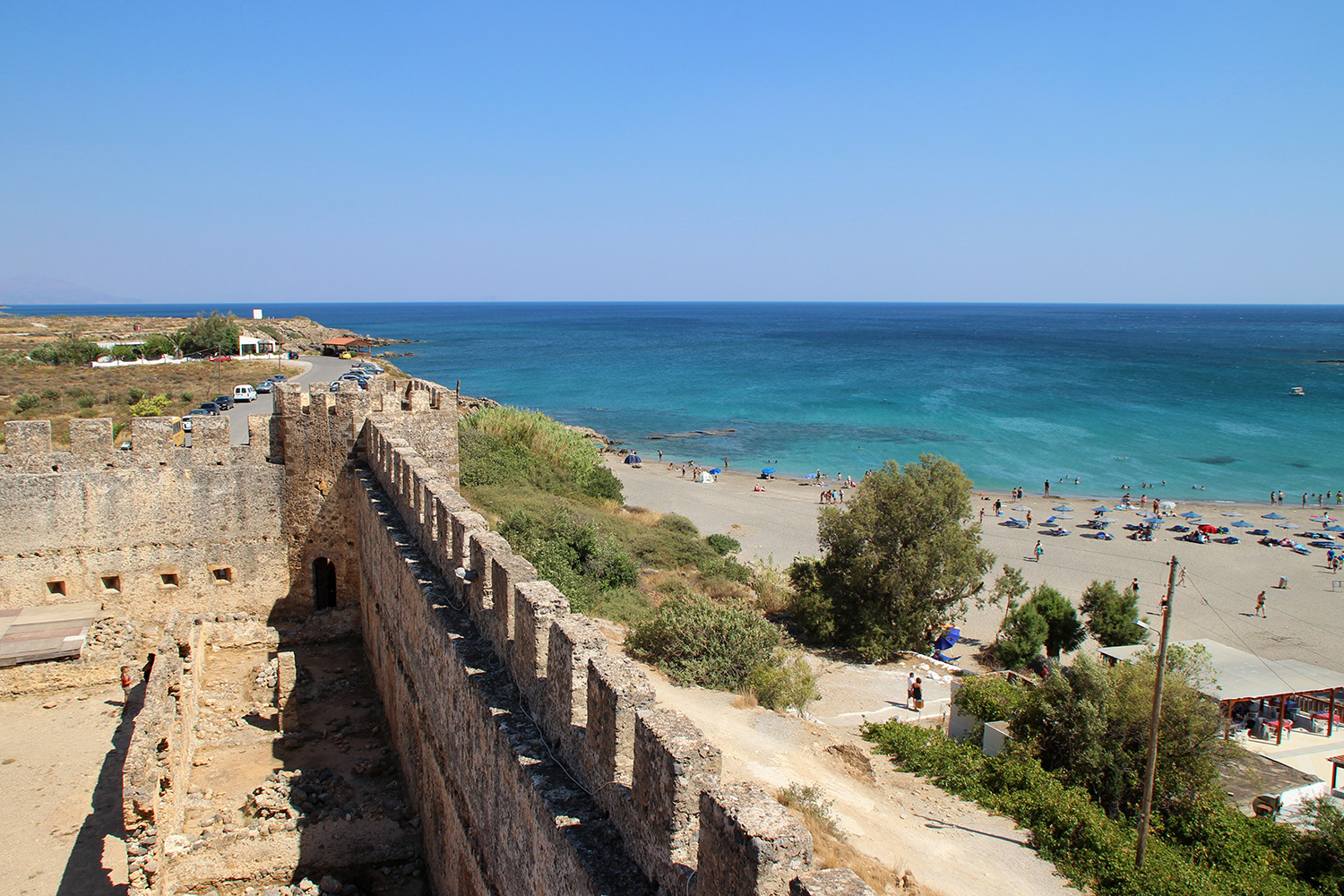 The village of Frangokastello is also well known for its wonderful beaches and Drosoulites, the ghosts that appear at Frangokastello at dawn.
Drosoulites
Most travelers choose to visit Frangokastello because of Drosoulites. According to the legend, at the end of May and specifically during the morning dew, Drosoulites appear in the beach as shadows or ghosts. They are said to be the ghosts of the dead warriors that defended with their lives the Frangokastello Fortress from the Turks. Their commander's name was Ntalianis Chatzimichalis.
The battle of Frangokastello started on May 17th, 1828 and only 600 Greeks fought against 8000 Turks. Despite being outnumbered the Greeks lasted for more than one week. Unfortunately at the end 335 of them and their commander were killed as well as 800 Turks. The legend says that the bodies of the warriors remained unburied until a strong wind blew the sand from Orthi Ammos and covered all the bodies.
Of course, this is just a legend. Scientists claim that there is an explanation for this phenomenon. The shadows that people can see are caused by mirage due to sun light diffraction in the morning dew.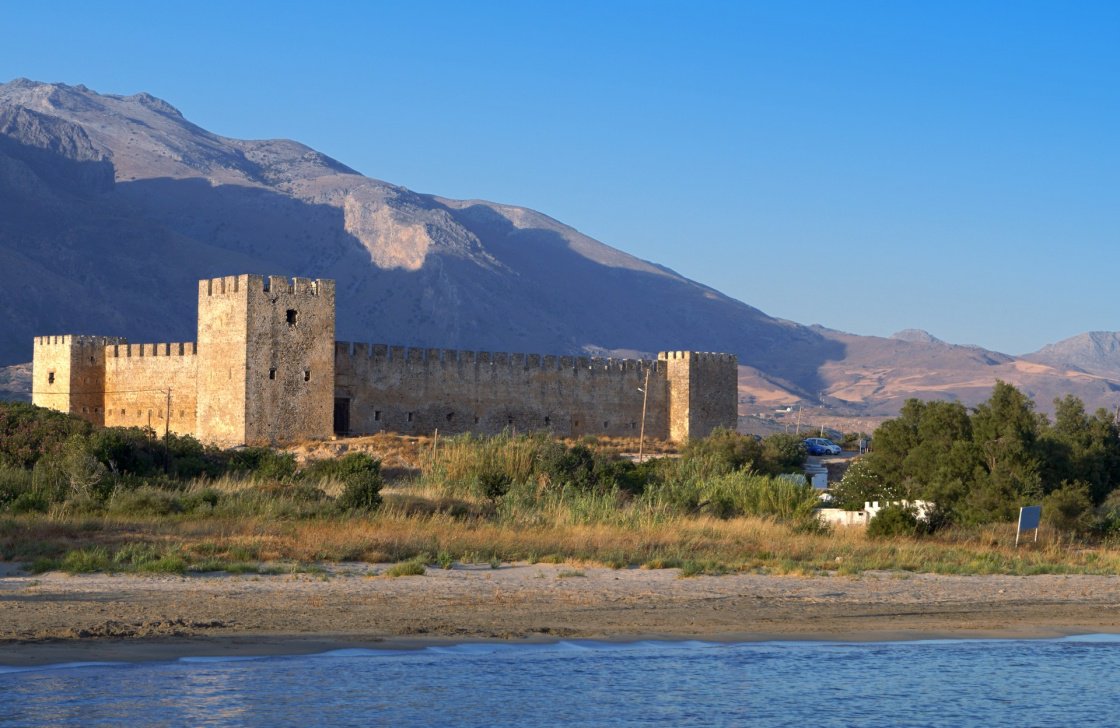 Apart from Drosoulites, The village of Frangokastello has a wonderful beach that you can visit. It is a sandy beach with crystal clear waters and because it is shallow it is ideal for children. It is quite organized and not very crowded. You need to be careful though since the frequent south wind can cause waves.
Also in the area, you can find many local taverns, cafeterias, and gift shops.
If you are intrigued by the legend of Drosoulites, you should definitely visit Frangokastello and explore this legendary castle on your own!