The exotic Falassarna Beach
Falassarna Beach
The famous and exotic Falasssarna beach is located 59 km west of Chania and only 17 km away from Kissamos. You can find it in the western part of the Gramvousa Cape and at the northern end of the beach, you will have the opportunity to admire the ruins of the Ancient Roman city that gave the name to this wonderful beach.
For many consecutive years, the Falassarna beach has been awarded as one of the 10 best beaches of Europe and many people choose to visit it every summer. Although Falassarna consists of five beaches, only two of them are really famous.
What makes Falassarna special is the white sand that makes the water look like tropical, it is really unique for Crete!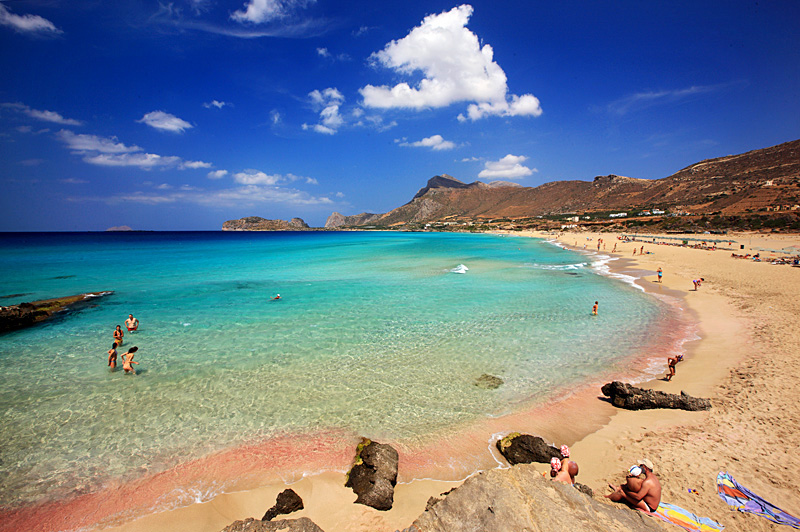 You need to keep in mind though that there are frequent west winds blowing to the area that can make your experience quite unpleasant. Keep an eye on the weather forecasts before you visit Falassarna.
As described above, there are two main beaches in Falassarna. The most famous one is called Pachia Ammos and has a length of approximately 1km and a width of 150m. Although most visitors choose this beach to swim, you will see that it is not very crowded due to its length. This beach is organized and you can find many umbrellas and sunbeds as well as a few snack bars and cafes.
If you prefer a more secluded beach, less organized you can visit the beach near the chapel of Agia Paraskeui. It is 800m long and it is identical to the main beach, but it is broken into several smaller beaches. You will see that this bay is divided in half by a sand dune and some rocks. Near this beach, you can also find a spring with fresh water.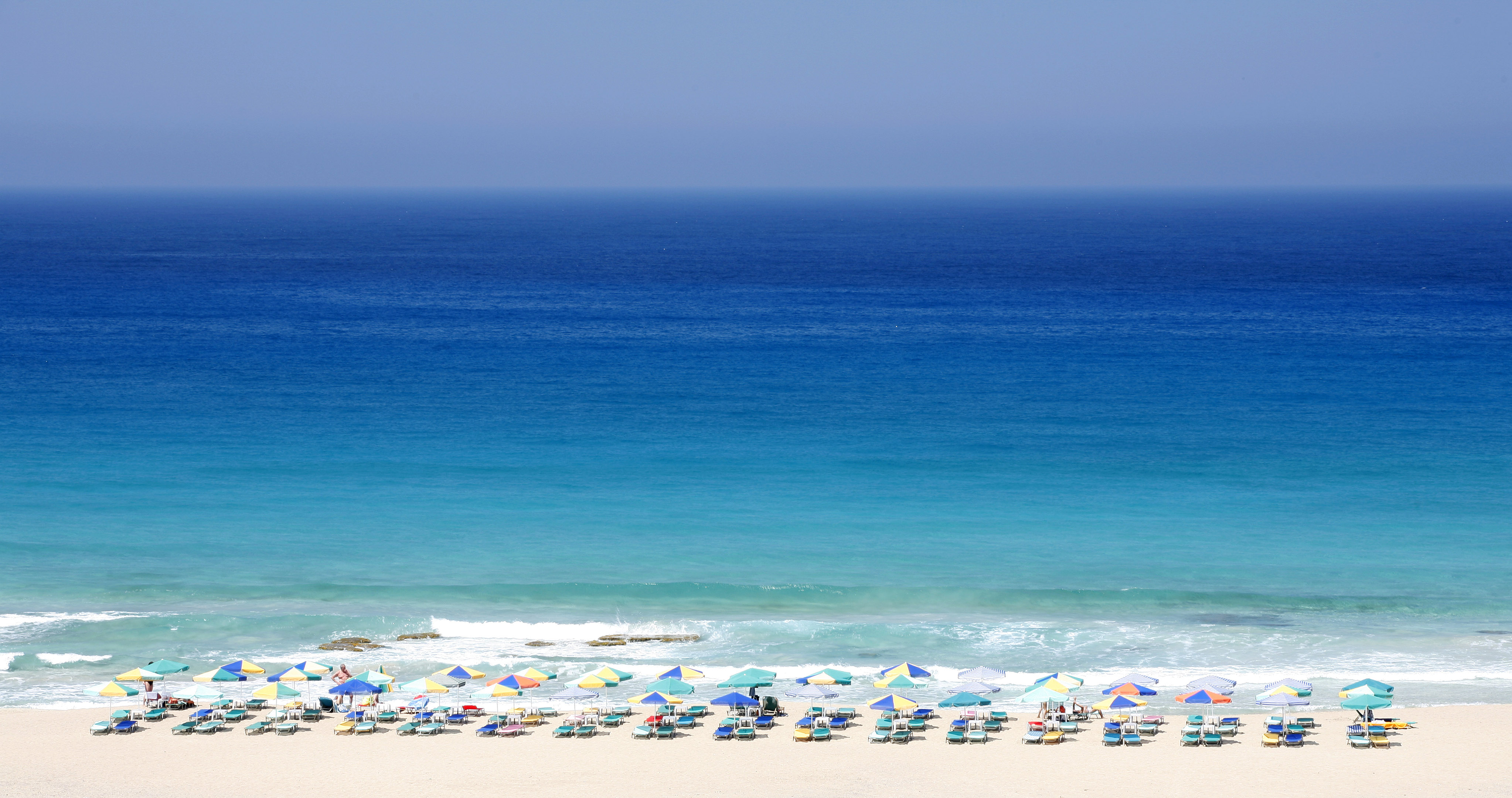 The whole area is protected by the Natura 2000 Network because of its unique character and importance. If you are looking for the most breathtaking and romantic sunset in Crete, Falassarna is the right place for you. You will have the chance to admire a magnificent landscape with literally no obstacle between the beach and the horizon.
If you are staying in one of our hotels in Georgioupolis, you should definitely visit this wonderful and unique beach. Ask our experienced staff in Anemos Luxury Grand Resort, Mythos Palace Resort & Spa, or Eliros Mare about more information and how to visit it!