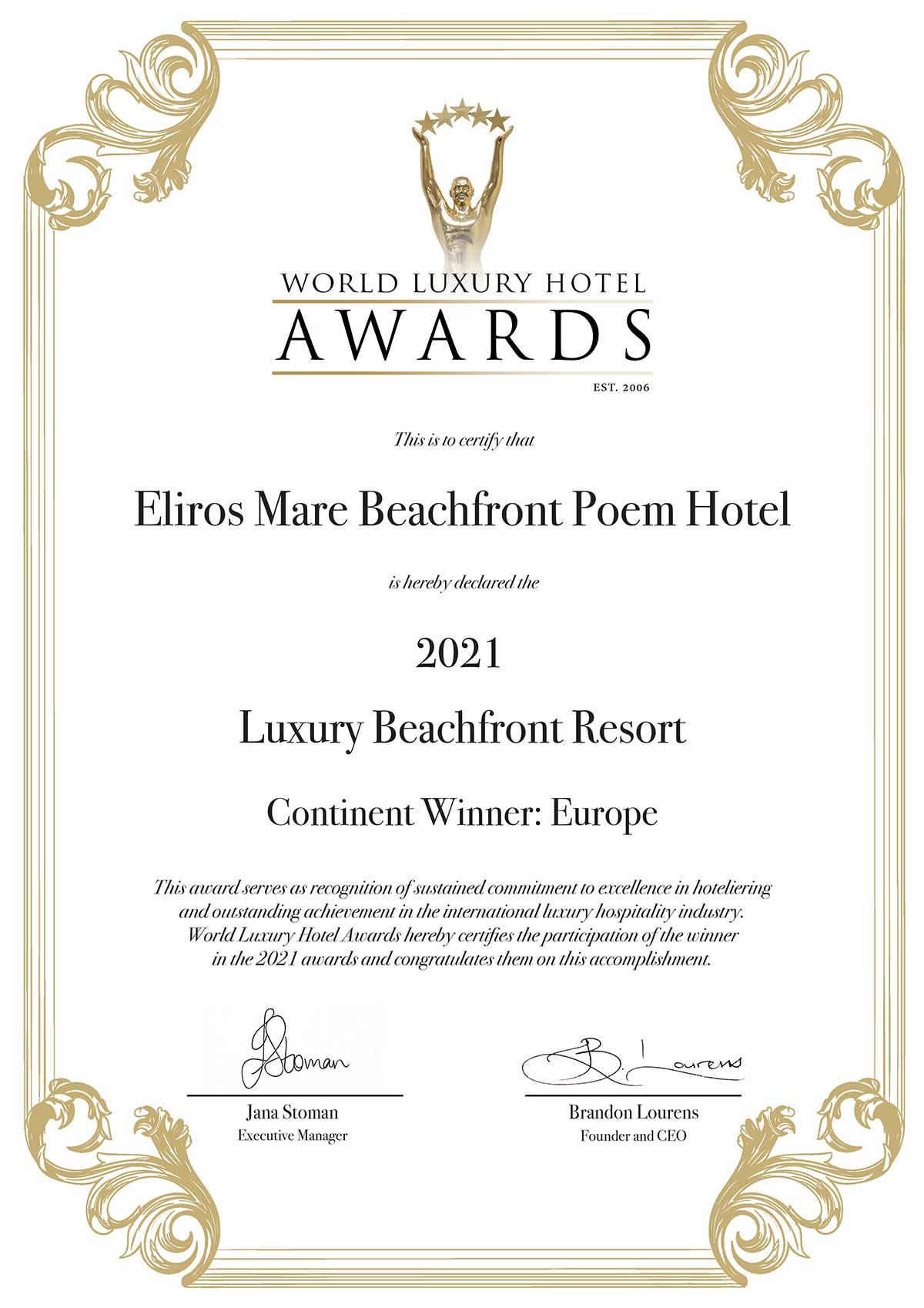 ELIROS MARE WINS "LUXURY BEACHFRONT RESORT" EUROPEAN AWARD AT WORLD LUXURY AWARDS 2021
Eliros Mare Hotel was honored by the "Luxury Beachfront Resort" European award at the Annual World Luxury Awards gala ceremony. The World Luxury Awards gala ceremony 2021 took place in Mauritius on 9th October. Almost 1000 luxury establishments all over the world took participation in World Luxury Awards 2021.
Eliros Mare Beachfront Poem hotel would like to thank all guests and travelers for their precious support and promises to stay committed to excellence in hoteliering by providing high quality services and creating memorable summer experiences. Eliros Mare aims to be a place where its guests experience the poetic side of life and the unique warmth of Cretan hospitality.
About World Luxury Awards
World Luxury Awards were established in 2006 and recognize establishments for world class service excellence in the luxury hotel industry. Awards are presented on a country, regional, continent and global basis. Winners are selected by public vote online, providing true recognition that reflects the hard work and dedication exhibited by staff.